PRP for Epicondylitis: When Simple Won't Cut It
We're now seeing more and more orthopedic surgery offices adding platelet-rich plasma, which is great. However, at the same time, this now presents a new dilemma for patients. Why? Most of the PRP injections being offered in that setting are simple procedures that often miss the mark. Let's use an elbow epicondylitis example today of why that's a problem.
Orthos Adding PRP
We're finally seeing more orthopedic surgery offices offering PRP. The good news is that more patients are getting access to these often game-changing injections to help everything from arthritis to tendonitis. That also means that fewer patients are getting toxic corticosteroid injections. The bad news is that most orthopedic surgeons aren't yet taking the time to learn interventional orthobiologics, but instead using poorly trained mid-level providers (Physician Assistants and Nurse Practitioners). Hence, these offices often miss the mark. Let's explore one such miss today in a patient that was diagnosed with lateral and medial epicondylitis.
Learn More About Regenexx® Procedures
We do not sell, or share your information to third party vendors. By submitting the form you agree that you've read and consent to our
Privacy Policy
.
Lateral and Medial Epicondylitis
Also called tennis and golfer's elbow, lateral and medial epicondylitis is when the forearm muscle attachments get painful. This is usually because of extra forces at the attachment site that cause micro-injury to the tendons. While steroid injections were usually used, recent research shows that while this helps short-term, it also increases the pain long-term (1). We also know through multiple studies that tendon cells are harmed by steroids (2). The good news is that we have many randomized controlled trials that show that PRP injections work to help heal the problem.
Simple vs. Complex Regen Med
In medicine, there's often our simple conceptualization of what's wrong and then there's reality. That's illustrated by a patient I treated this week. She had a years-long struggle with elbow pain. If you perform a cursory exam, you can see that she's tender over the inside and outside of the elbow, so the simple diagnosis is that she has medial and lateral epicondylitis. In fact, she went to a local big orthopedic surgery practice and that was the diagnosis. The good news is that rather than injecting toxic steroids, they got the memo that PRP should help. The mid-level in that practice injected the epicondyle tendons with low-dose PRP, which promptly didn't work. After getting a few recommendations from several local physical therapists who knew that something else was up, she was referred to our practice.
The orthopedic surgery office had only spent a minute or two performing a cursory exam, but we schedule an hour with these new patients. Hence, I had time to perform a complete exam. First, in her elbow, multiple ligaments were lax including the UCL, RCL, and radial-annular ligament as shown below:
This laxity caused instability which was causing early arthritis in one of the elbow joints. Hence, simply injecting her condyles was never going to help, as that wasn't the main problem. In addition, her triceps tendon was also involved. However, why would something like this be happening? That cause was soon found in the neck, as it was clear that she had an irritated nerve in the lower cervical spine. That caused these muscles to misfire and yank on her epicondyles as well as produce sloppy elbow motion. Hence, if this was ever going to resolve, that irritated nerve in the neck also needed to be treated.
Low Dose vs High Dose PRP
The patient had also been injected in the orthopedic surgery office with the PRP created by an Arthrex ACP machine, which is a very low dose PRP. Why would that matter? Because the patient's age, based on our published research on how tendon cells respond to PRP, meant that she would need high-dose PRP to get the maximum tendon healing response (7). Hence, we used our in-house lab to produce a PRP that was five times more concentrated than what she had gotten at the ortho office.
How this Gets Fixed
The great news is that this patient was offered PRP at an orthopedic surgery office. The bad news is that they didn't know what they didn't know. Why? Orthopedic surgical training does not include orthobiologics nor does it include how to accurately diagnose problems like sub-failure ligament injury. Hence, this office was undertrained to know how to diagnose what was wrong and the mid-level involved didn't have the training on how to inject all of these areas using ultrasound guidance. Hence, the patient wasted lots of money.
I founded the Interventional Orthobiolgiocs Foundation (IOF) many years ago to address these educational shortfalls. IOF is now off charting its own course and the great news is that it's working with orthopedic surgery organizations like the Biologic Association to provide educational courses on these topics. In addition, IOF is working with other organizations like TOBI to provide their hands-on training as well. Hence, as time goes on, I suspect we'll see more orthopedic surgery offices that know which end is up.
The upshot? While it's great to see that more orthopedic surgery offices are offering PRP, there's still a severe educational gap when it comes to providing interventional orthobiologics at a high level. Hopefully, that gap will continue to be closed with education.
_______________________________________________________________
References:
(1) Coombes BK, Bisset L, Brooks P, Khan A, Vicenzino B. Effect of Corticosteroid Injection, Physiotherapy, or Both on Clinical Outcomes in Patients With Unilateral Lateral Epicondylalgia: A Randomized Controlled Trial. JAMA. 2013;309(5):461–469. doi:10.1001/jama.2013.129
(2) Dean BJ, Lostis E, Oakley T, Rombach I, Morrey ME, Carr AJ. The risks and benefits of glucocorticoid treatment for tendinopathy: a systematic review of the effects of local glucocorticoid on tendon. Semin Arthritis Rheum. 2014 Feb;43(4):570-6. doi: 10.1016/j.semarthrit.2013.08.006. Epub 2013 Sep 26. PMID: 24074644.
(3) Varshney A, Maheshwari R, Juyal A, Agrawal A, Hayer P. Autologous Platelet-rich Plasma versus Corticosteroid in the Management of Elbow Epicondylitis: A Randomized Study. Int J Appl Basic Med Res. 2017 Apr-Jun;7(2):125-128. doi: 10.4103/2229-516X.205808. PMID: 28584745; PMCID: PMC5441261.
(4) Şahbaz T, Medin Ceylan C, Karacay BÇ, Korkmaz MD, Dıracoğlu D. Comparison of platelet-rich plasma and extracorporeal shock wave therapy in patients with chronic lateral epicondylitis: A prospective, randomized-controlled study. Turk J Phys Med Rehabil. 2021 Dec 1;67(4):490-501. doi: 10.5606/tftrd.2021.6377. PMID: 35141489; PMCID: PMC8790254.
(5) Kesikburun S, Tan AK, Yilmaz B, Yaşar E, Yazicioğlu K. Platelet-rich plasma injections in the treatment of chronic rotator cuff tendinopathy: a randomized controlled trial with 1-year follow-up. Am J Sports Med. 2013 Nov;41(11):2609-16. doi: 10.1177/0363546513496542. Epub 2013 Jul 26. PMID: 23893418.
(6) Raeissadat SA, Rayegani SM, Hassanabadi H, Rahimi R, Sedighipour L, Rostami K. Is Platelet-rich plasma superior to whole blood in the management of chronic tennis elbow: one year randomized clinical trial. BMC Sports Sci Med Rehabil. 2014 Mar 18;6:12. doi: 10.1186/2052-1847-6-12. PMID: 24635909; PMCID: PMC4006635.
(7) Berger DR, Centeno CJ, Steinmetz NJ. Platelet lysates from aged donors promote human tenocyte proliferation and migration in a concentration-dependent manner. Bone Joint Res. 2019 Feb 2;8(1):32-40. doi: 10.1302/2046-3758.81.BJR-2018-0164.R1. PMID: 30800297; PMCID: PMC6359887.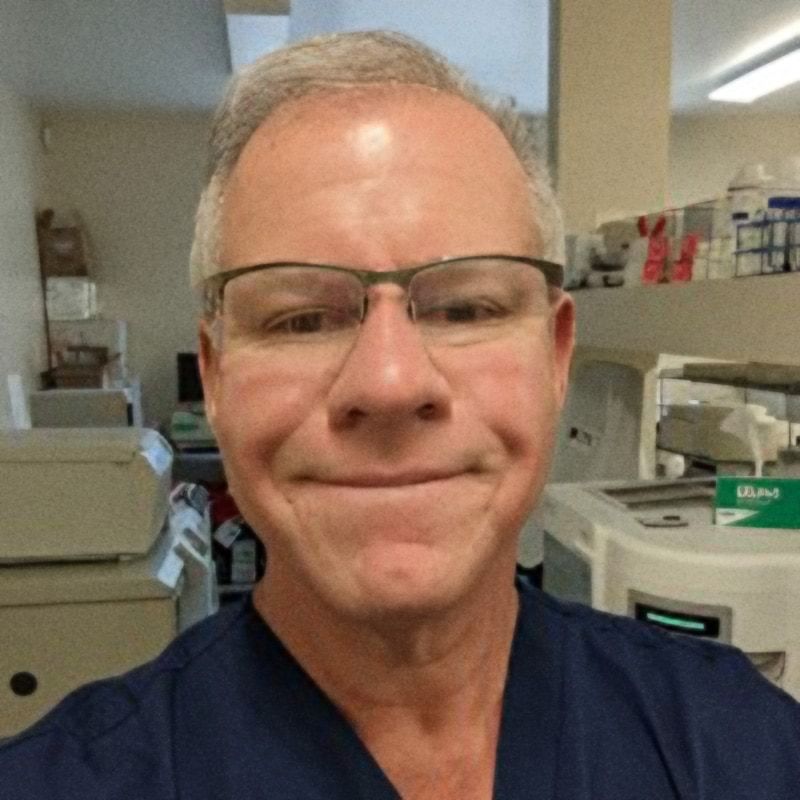 Chris Centeno, MD
is a specialist in regenerative medicine and the new field of Interventional Orthopedics. Centeno pioneered orthopedic stem cell procedures in 2005 and is responsible for a large amount of the published research on stem cell use for orthopedic applications.
View Profile
If you have questions or comments about this blog post, please email us at [email protected]
NOTE: This blog post provides general information to help the reader better understand regenerative medicine, musculoskeletal health, and related subjects. All content provided in this blog, website, or any linked materials, including text, graphics, images, patient profiles, outcomes, and information, are not intended and should not be considered or used as a substitute for medical advice, diagnosis, or treatment. Please always consult with a professional and certified healthcare provider to discuss if a treatment is right for you.