Regenexx Publishes New Thumb Arthritis Study
Thumb arthritis is a big problem these days due to computer use and texting. We've been treating the thumb CMC joint with thumb arthritis stem cell procedures for many years with very good results. This is an exacting and precise injection of the patients own stem cells into this small hand joint. Last year an old and established European journal invited us to submit a paper on the topic of cellular biology and we felt that the group of hand patients in our registry would be a good fit. We compared them to a group of patients who ultimately decided not to get treatment. The results? 60% improvement in the stem cell treated patients while the untreated comparison group reported being about 20% worse about a year later. The Regenexx-C procedure was used in this group, but we've also seen robust results with the Regenexx-SD procedure in patients with less severe arthritis (this study group consisted of patients who were mostly surgical candidates). Abstract and link below.
Percutaneous injection of autologous, culture-expanded mesenchymal stem cells into carpometacarpal hand joints: a case series with an untreated comparison group.
Centeno CJ, D Freeman M.
Wien Med Wochenschr. 2013 Aug 15.
ABSTRACT
BACKGROUND: Mesenchymal stem cells (MSCs) show promising clinical potential as multipotent therapeutic agents in regenerative medicine, including a number of orthopedic applications.  Objective: To study the possible value of MSC's injected intra-articular in patients with carpometecarpal (CMC) joint and hand osteoarthritis (OA).
METHODS: This is a prospective, case series with an untreated control that was obtained through a convenience sample. Patients underwent a bone marrow aspiration with isolation and culture expansion of MSC's using a serum free, autologous platelet lysate. Autologous MSC's were injected intra-articular utilizing imaging guidance. Percentage improvement, functional and visual analog scale data was collected via survey at pre-procedure, 3 months, 6 months, and annually.
RESULTS: Six OA patients and four controls were recruited. The mean reported pain relief was significantly higher +60% in the thumb OA group (n=6, p=.032) than in the control -18.75 (n=4). The average time reporting was 11.83 +/- 5.70 months and 9.55 +/- 6.49 months for both groups, respectively. On average, a greater than 30% reduction were observed in all VAS scale metrics (n=5), average reporting time was 13 +/-5.52 months. The majority of patients (66.7%, n=6) reported an increase in both strength and range of motion, average reporting time was 11.83 +/- 5.7 months. No complications were reported.
CONCLUSIONS: Percutaneous implantation of cultured MSCs into the carpometecarpal joint was associated with patient reported improvement in pain and function that was not seen in an untreated control. In addition, all patients within this small case series reported no complications.
[Disclaimer: The Regenexx same day procedures (-SD, -AD, -SCP, -PL-Disc, etc…) are performed in the United States. The Regenexx-C cultured stem cell procedure (herein referred to as "cultured")  is only offered through RegenexxCayman, which is an independently owned and operated medical services provider operating exclusively in the Cayman Islands and is not part of or affiliated with the Centeno-Schultz Clinic or any U.S. Regenexx Network provider. The Regenexx-C procedure licensed by RegenexxCayman is not approved by the U.S. FDA for use in the United States.]
Find a Regenexx Location Near You
87 clinic locations offering non-surgical Regenexx solutions for musculoskeletal pain.
Find a Location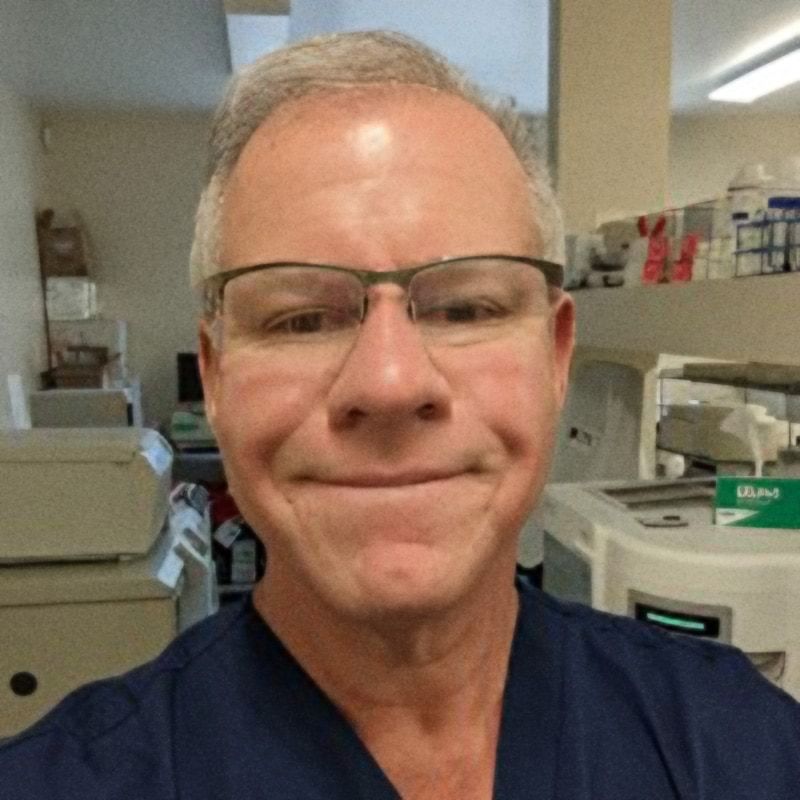 Chris Centeno, MD
is a specialist in regenerative medicine and the new field of Interventional Orthopedics. Centeno pioneered orthopedic stem cell procedures in 2005 and is responsible for a large amount of the published research on stem cell use for orthopedic applications.
View Profile
If you have questions or comments about this blog post, please email us at [email protected]
NOTE: This blog post provides general information to help the reader better understand regenerative medicine, musculoskeletal health, and related subjects. All content provided in this blog, website, or any linked materials, including text, graphics, images, patient profiles, outcomes, and information, are not intended and should not be considered or used as a substitute for medical advice, diagnosis, or treatment. Please always consult with a professional and certified healthcare provider to discuss if a treatment is right for you.