Shoulder Labrum Surgery Alternative For Faster Recovery
Shoulder surgery recovery can be a nightmare. Pain, months spent in a pillow immobilizer, and months more of rehab. Plus, what many patients don't know, is that research has shown that surgery for a torn shoulder labrum isn't all that successful.1,2
Here's the story of one of our patients who chose to have stem cell therapy. She's a very active woman who enjoys pilates and who wanted to avoid surgery and extensive downtime. 
How to Repair a Torn Shoulder Labrum With Stem Cells
To treat her shoulder labral tear without surgery, we used two imaging technologies simultaneously (ultrasound and fluoroscopy) to precisely inject the patient's own stem cells into the affected area. 
Why two types of imaging? The ultrasound technology images most of the biceps. Think of it as a map with only major street-level detail. However,  we need to see ALL the streets, which is why we also use fluoroscopy. It allows us to see the last stretch of the biceps tendon as it attaches to the superior labrum.
If you look in the upper right side of the visual below, you can see the progression as we placed a 25 gauge needle into the patient's superior labrum tear and then switch to fluoroscopy when the needle can no longer be seen on ultrasound. At this point, the structure is too deep and protected by bone so the sound waves that make up an ultrasound image can't bounce in and out.
How small is a 25 gauge needle? The needle used for a Regenexx procedure is tiny compared to a surgical arthroscope. The image below shows both the comparison of needle sizes and the position needed to open the shoulder to accommodate a surgical arthroscope.
Using this much smaller, needle-based approach means minimal recovery time, as tissue isn't harmed by placing the stem cells. This usually means much quicker recovery time. However, keep in mind that no two conditions are exactly alike and that this also means bigger retracted tears may still need the traditional surgical approach.
Find a Regenexx Location Near You
82 clinic locations offering non-surgical Regenexx solutions for musculoskeletal pain.
Find a Location
Patient Update
Here's the patient's progress four months after a very precise injection of her own stem cells:
One year later she sent us an email with this update:
"Hi Doc,

It has been one year since you injected my left shoulder, and I wanted to tell you that it is awesome!  I tell people about it all the time, and they find it so hard to grasp…100% and no scars, no downtime….I am so happy with my results and just wanted to say THANKS once again."
We love hearing from our patients!
(This post was originally published on November 25, 2013)
References:
Provencher MT, McCormick F, Dewing C, McIntire S, Solomon D. A prospective analysis of 179 type 2 superior labrum anterior and posterior repairs: outcomes and factors associated with success and failure. Am J Sports Med. 2013 Apr;41(4):880-6. doi: 10.1177/0363546513477363. Epub 2013 Mar 4. PMID: 23460326.
Weber SC, Martin DF, Seiler JG 3rd, Harrast JJ. Superior labrum anterior and posterior lesions of the shoulder: incidence rates, complications, and outcomes as reported by American Board of Orthopedic Surgery. Part II candidates. Am J Sports Med. 2012 Jul;40(7):1538-43. doi: 10.1177/0363546512447785. Epub 2012 May 24. PMID: 22628153.
Learn about Regenexx procedures for shoulder conditions.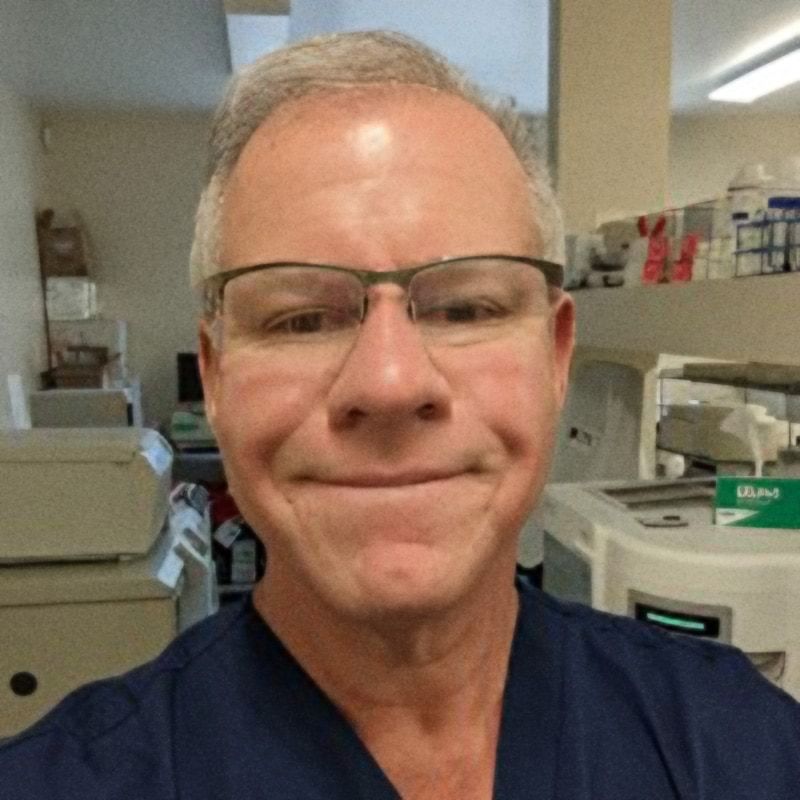 Chris Centeno, MD
is a specialist in regenerative medicine and the new field of Interventional Orthopedics. Centeno pioneered orthopedic stem cell procedures in 2005 and is responsible for a large amount of the published research on stem cell use for orthopedic applications.
View Profile
If you have questions or comments about this blog post, please email us at [email protected]
NOTE: This blog post provides general information to help the reader better understand regenerative medicine, musculoskeletal health, and related subjects. All content provided in this blog, website, or any linked materials, including text, graphics, images, patient profiles, outcomes, and information, are not intended and should not be considered or used as a substitute for medical advice, diagnosis, or treatment. Please always consult with a professional and certified healthcare provider to discuss if a treatment is right for you.