Exosomes (Extracellular Vesicles) vs. PRP Used for Treating Orthopedic Problems
A few patients have been asking about using exosomes or extra-cellular vesicles to treat their aches and pains. As an expert in this space, knowing what I know about the research, this request doesn't make sense. Hence, I wanted to educate everybody about this issue today. Let's dig in.
Facebook Hype Abounds
The exosome hype machine is running non-stop 24-7 on social media. For example, here's what I pulled up today just searching that term:
Three patient groups and one industry group came up. Enter into any of these groups, and patients will pitch exosomes to treat every known disease.
Find a Regenexx Location Near You
94 clinic locations offering non-surgical Regenexx solutions for musculoskeletal pain.
Find a Location
What the Heck Is an Exosome (Extracellular Vesicle)?
Your cells are in constant communication with each other. If we consider these conversations, then exosomes are the words being said. In reality, cells "talk" to one another by emitting small extracellular vesicles with a message, kind of like a note in a bottle tossed into the ocean.
While exosome products can't legally be sold and marketed (more on that below), they are widely sold. They come in two flavors. The first is just amniotic fluid that is placed in an ultracentrifuge to get all of the exosomes that happen to be in the fluid to the bottom so they can be concentrated. The second flavor is very different. Here, mesenchymal stem cells are cultured, and the medium in which they grow is ultra-centrifuged, just like the amniotic fluid variety.
The problem with both of these products is that we know of hundreds of different exosome messages and, thus, just as many different kinds of exosomes. Think for a second of all of the words you use in your daily conversations. Some mean X, others Y, and still others Z. If we just took all of those words and mixed them up and spit out a word salad to another human, would they be able to understand the gist of what you said during the day? That's what's happening with these exosome products. Some of the captured exosomes code for things like tissue repair, some tissue breakdown, and some for things that have nothing to do with helping patients.
Is identifying and producing specific exosomes that code for tissue repair over tissue breakdown possible? Yes, but we are nowhere near producing that kind of drug product with consistent effects on the human body and tissues. The good news is that some companies are working on that problem and heading toward FDA approval, but these are NOT the companies you see currently selling exosome products.
Regulatory Reality?
I mentioned above that you can't legally sell an exosome product in the US right now, which is detailed here:
This FDA Warning concerns birth tissue "stem cell" products and exosomes. In the meantime, the FDA has sent out countless Warning and other disciplinary letters to many companies (letter 1, letter 2, letter 3, letter 4). Despite this, these products continue to be sold widely. One of the ways that dishonest companies have tried to get around this prohibition from the FDA is by relabeling their products from "Exosomes" to "Extracellular Vesicles."
Is There Any Research Data That Exosome (Extracellular Vesicle) Products Work?
After many searches at the US National Library of Medicine, ZERO randomized clinical trials show that exosomes are effective for any orthopedic clinical indication.
To give you a comparison of how much data is available for a commonly used orthobiologic by legitimate physicians in this space, here's the data as of last month on PRP (Platelet-Rich Plasma):
Above, you see about one hundred clinical studies on PRP for many orthopedic applications. Of the studies that used actual 2X or greater concentration PRP, 95% of the clinical trials showed efficacy. 
Join us for a free Regenexx webinar.
Comparing Exosomes to PRP
As a physician, if you have, on the one hand, about one hundred randomized controlled trials on something you can inject showing that this type of therapy works, and on the other, no high-level clinical research that something else works, what you chose to inject into patients is a no brainer. In this case, PRP wins hands down. In fact, the doctor would have to ignore the clinical data to want to ditch PRP to inject exosomes, which borders on malpractice.
Platelet Exosomes?
Perhaps the most interesting thing about the exosome concept is that platelets use exosomes to cause their tissue healing effects (1-3). So, PRP is already an exosome therapy. However, it's a smart exosome therapy. This means the platelets detect what's wrong and what's needed and only excrete the needed exosomes to effect tissue repair.
What If I'm Too Old for PRP?
One of the nuttier arguments used by physicians and clinics involved in hyping exosomes is that certain patients are too old to use their PRP, and that's why they need exosome therapy. This is an invalid argument as for older patients, our research and that conducted by others shows that all the doctor needs to do in older patients is to take more blood and flex the PRP dose higher (meaning more concentrated PRP) (4).
The upshot? Exosome hype is alive and well. As you can see, the hype isn't based on any clinical reality. In the meantime, PRP is a very effective exosome therapy!
__________________________________________________________
References:
Xu C, Mi Z, Dong Z, Chen X, Ji G, Kang H, Li K, Zhao B, Wang F. Platelet-Derived Exosomes Alleviate Knee Osteoarthritis by Attenuating Cartilage Degeneration and Subchondral Bone Loss. Am J Sports Med. 2023 Sep;51(11):2975-2985. doi: 10.1177/03635465231188122. Epub 2023 Aug 8. PMID: 37551685.
Liu X, Wang L, Ma C, Wang G, Zhang Y, Sun S. Exosomes derived from platelet-rich plasma present a novel potential in alleviating knee osteoarthritis by promoting proliferation and inhibiting apoptosis of chondrocyte via Wnt/β-catenin signaling pathway. J Orthop Surg Res. 2019 Dec 30;14(1):470. doi: 10.1186/s13018-019-1529-7. PMID: 31888697; PMCID: PMC6936129.
Kato T, Miyaki S, Ishitobi H, Nakamura Y, Nakasa T, Lotz MK, Ochi M. Exosomes from IL-1β stimulated synovial fibroblasts induce osteoarthritic changes in articular chondrocytes. Arthritis Res Ther. 2014 Aug 4;16(4):R163. doi: 10.1186/ar4679. PMID: 25092378; PMCID: PMC4261911.
Berger DR, Centeno CJ, Steinmetz NJ. Platelet lysates from aged donors promote human tenocyte proliferation and migration in a concentration-dependent manner. Bone Joint Res. 2019 Feb 2;8(1):32-40. doi: 10.1302/2046-3758.81.BJR-2018-0164.R1. PMID: 30800297; PMCID: PMC6359887.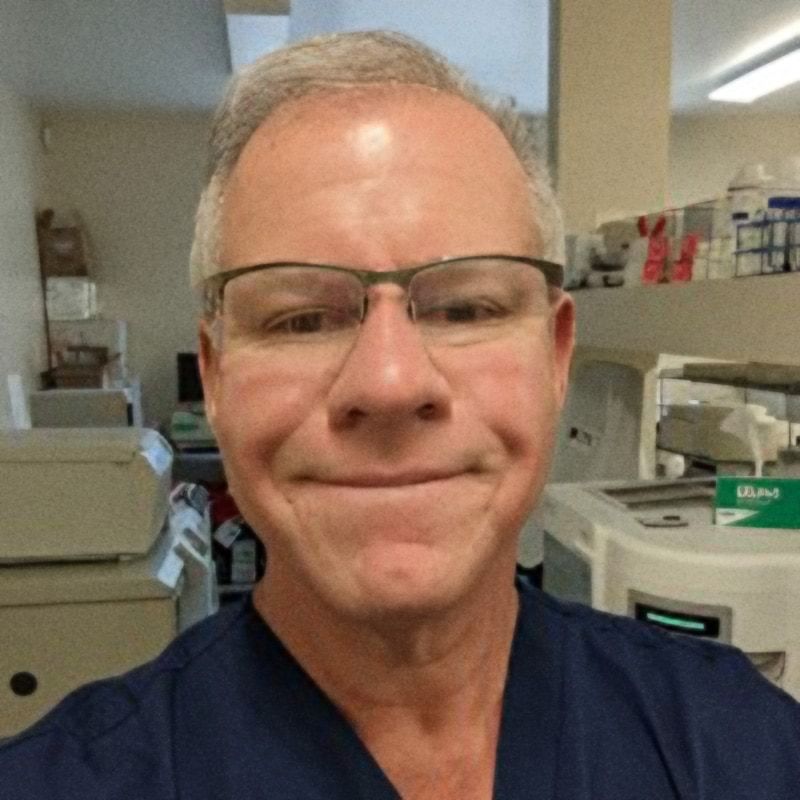 Chris Centeno, MD
is a specialist in regenerative medicine and the new field of Interventional Orthopedics. Centeno pioneered orthopedic stem cell procedures in 2005 and is responsible for a large amount of the published research on stem cell use for orthopedic applications.
View Profile
If you have questions or comments about this blog post, please email us at [email protected]
NOTE: This blog post provides general information to help the reader better understand regenerative medicine, musculoskeletal health, and related subjects. All content provided in this blog, website, or any linked materials, including text, graphics, images, patient profiles, outcomes, and information, are not intended and should not be considered or used as a substitute for medical advice, diagnosis, or treatment. Please always consult with a professional and certified healthcare provider to discuss if a treatment is right for you.