The Latest Amniotic Sales Scam is Reimbursement: InovoFlo
We've seen so many different false claims out there in the amniotic, umbilical cord, and exosome world that I've officially lost track. The activity of these scams seems to be ramping up during the coronavirus crisis as these companies rush to try to reorient their products from knees to lungs, without a shred of evidence that their product helps COVID-19 patients. However, one of the boldest and nuttiest claims that many companies are now making is that they can get reimbursement from insurance companies for amniotic products. The problem? In my opinion, that may come with a creative coding award which could include an orange jumpsuit.
The Sales Pitch
A colleague jumped on a webinar this past week hosted by a company called Amnio Technology. I know these guys, as they produce a product called Paligen Flow, that the company claimed had mesenchymal stem cells. Our lab tested it and it was all dead tissue, which is the microscopy image above (actual image of Palingen Flow showing no live cells). Meaning that it also had no living stem cells.
This determination is now consistent with the findings of multiple other labs including those at Cornell and UC Davis (1-3). Despite this, the company claimed in the online webinar that its product InnovoFlo has live mesenchymal stem cells. However, there was also a new wrinkle in this sales pitch. This company is now claiming that if you use their special billing company, you can get reimbursement from major insurers. Is any of this true? Or could it earn you a creative coding award, you know, the one that comes with possible prison time? Let's dig in.
Learn More About Regenexx® Procedures
We do not sell, or share your information to third party vendors. By submitting the form you agree that you've read and consent to our
Privacy Policy
.
What Is InovoFlo?
While I know that Paligen Flow is an amniotic product, I tried to find out more about InnovoFlo. There was just one problem:
There is no online information on this product, just a broken website as shown above. I did find a press release from 2017 which states that both products are amniotic fluid.
Do Insurance Companies Reimburse for Using This Stuff to Treat Knees?
The short answer is a big fat NO.  The billing codes that were discussed by the company in the webinar were Q4174 and Q4175. Regrettably, insurance carriers don't reimburse for these Q codes. For example, we see this from BlueCross/BlueShield of Texas:
"Blue Cross and Blue Shield of Texas (BCBSTX) Medical Policy SUR704.011, Amniotic Membrane, and Amniotic Fluid became effective 8/1/2018.  Per the medical policy, the injection of micronized or particulated human amniotic membrane is considered experimental, investigational and/or unproven for all indications, including but not limited to treatment of osteoarthritis and plantar fasciitis."
How about BC/BC of Massachusetts? Same deal:
"Injection of micronized or particulated human amniotic membrane is considered INVESTIGATIONAL for all indications, including but not limited to treatment of osteoarthritis and plantar fasciitis."
Bottom line? Amniotic tissues or fluid may be covered for non-healing diabetic wounds or specific eye conditions, but are NOT covered for orthopedic conditions like knee arthritis. 
A Fishy Billing Company?
Amnio Technologies requires you to use City Medical Billing if you want to get reimbursed. Their website makes them look like the typical billing company, but there's one big difference. They charge 30% versus 6-8% for the average medical billing service.
This begs the question, if this stuff isn't covered to treat knees or anything else outside of diabetic wounds and eye problems, how could this company get you paid for using InovoFlo for knee arthritis?
I tried finding City Medical Billing and all I found at the address was a UPS store. When I called the phone number listed, I got a message and that said the name of the company was "City Health" and it also stated that I could leave a message for "City Massage". When I Googled "City Health" in Gilbert, Arizona, I got this website:
This is actually an integrative chiropractic clinic.
When we compare the "City Medical Billing" and the "City Health Services" logos, we see this similarity:
Hence, it's clear to me that these are the associated entities. First I called the Mesa, Arizona clinic of City Health and asked about whether I could get a "stem cell" knee injection covered through my insurance. I spoke to Cathy. She clearly stated that they do not perform "stem cell injections" but amniotic allograft procedures. She also initially claimed that I could get this covered under my insurance plan to treat knee arthritis, but when I asked her about the fact that BlueCross/BlueShield didn't cover the Q code she was using for knee arthritis, she became defensive. After peppering Cathy with questions, in my opinion, what was advertised as "covered by insurance" quickly devolved into the fact that my insurance company was unlikely to cover it.
An Orange Jumpsuit?
So how could a medical billing company get this stuff covered? There is one trick that's been used for ages. You take a medical diagnosis that the product or procedure is covered for and create confusion about what's being done by the doctor. For example, bone marrow aspiration can be compensated by an insurer for cancer care but is not paid for when it's performed as part of a knee stem cell procedure. However, you submit the BMA cancer code and don't talk about much else. Most insurers will pay it until they later recognize the error.
You can also try to get each procedure pre-authorized by accurately describing what you're doing. However, while that will frequently work with worker's compensation and auto insurance carriers, it generally won't work with major medical insurers or Medicare. Hence, you're using the idea of insurance reimbursement, which happens infrequently, as a loss leader sales tool. Meaning, that idea attracts the patient into the clinic (which in my opinion is why Cathy told me I needed to book an appointment if I wanted to learn more). Once in the clinic, some patients will pay out of pocket when they find out their insurer won't cover this product to treat their knee arthritis.
What happens if this or any other billing company tells an insurance company or federally funded health insurance program that they want approval to use an amniotic product for diabetic wound healing and instead the doctor injects this into a knee? That's clearly billing fraud. If that's billed to a federally funded plan, then that's usually punishable by federal prison time for the doctor.
Bills from Nowhere
If you're a patient and not the doctor injecting the knee, you have a different problem. The clinic will usually have you sign an agreement that if the insurance company claws back the money paid (because it was submitted using an incorrect code), the doctor's office is free to collect that cash from you!
The upshot? I've been watching similar reimbursement schemes happen for decades. A company selling a product which is not widely covered by insurance claims the opposite, even showing copies of bills paid. However, when you dig deep, you find that only a handful of insurers actually pay for the product. You also usually find some fishy billing scheme. Hence, in my opinion, are Amnio Technology and City Medical Billing really getting widespread reimbursement for InovoFlo to treat knees, shoulders, hips, or spines? Nope. This is a reimbursement loss leader scam if I've ever seen one.
________________________________
References:
(1) Berger D, Lyons N, Steinmetz, N. In Vitro Evaluation of Injectable, Placental Tissue-Derived Products for Interventional Orthopedics. Interventional Orthopedics Foundation Annual Meeting. Denver, 2015. https://interventionalorthopedics.org/wp-content/uploads/2017/08/AmnioProducts-Poster.pdf
(2) Becktell L, Matuska A, Hon S, Delco M, Cole B, Fortier L. Proteomic analysis and cell viability of nine amnion-derived biologics. Orthopedic Research Society Annual Meeting, New Orleans, 2018. https://app.box.com/s/vcx7uw17gupg9ki06i57lno1tbjmzwaf
(3) Panero, A, Hirahara, A., Andersen, W, Rothenberg J, Fierro, F. Are Amniotic Fluid Products Stem Cell Therapies? A Study of Amniotic Fluid Preparations for Mesenchymal Stem Cells With Bone Marrow Comparison. The American Journal of Sports Medicine, 2019 47(5), 1230–1235. https://doi.org/10.1177/0363546519829034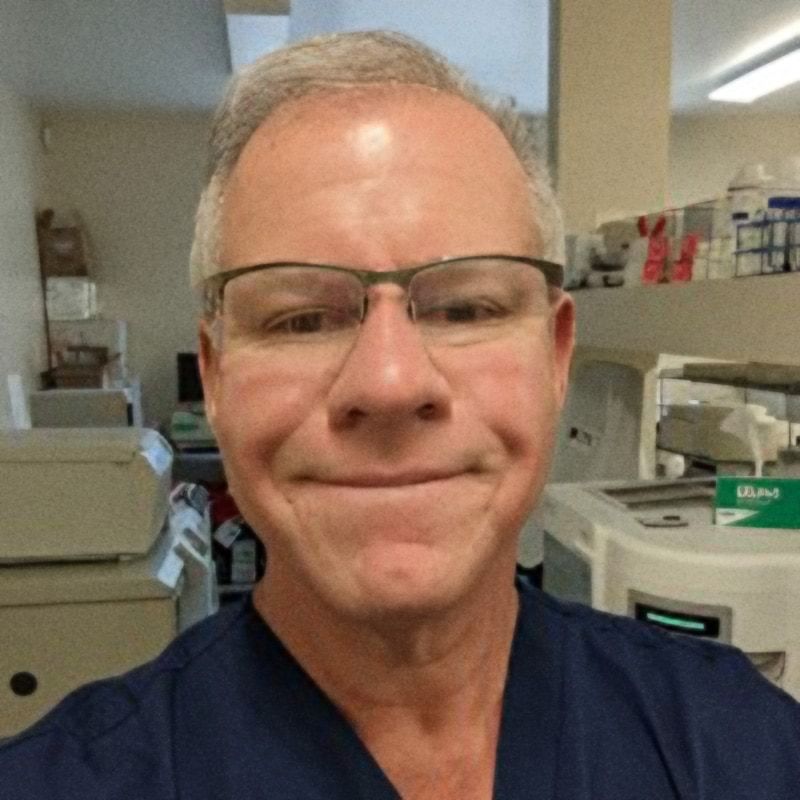 Chris Centeno, MD
is a specialist in regenerative medicine and the new field of Interventional Orthopedics. Centeno pioneered orthopedic stem cell procedures in 2005 and is responsible for a large amount of the published research on stem cell use for orthopedic applications.
View Profile
If you have questions or comments about this blog post, please email us at [email protected]
NOTE: This blog post provides general information to help the reader better understand regenerative medicine, musculoskeletal health, and related subjects. All content provided in this blog, website, or any linked materials, including text, graphics, images, patient profiles, outcomes, and information, are not intended and should not be considered or used as a substitute for medical advice, diagnosis, or treatment. Please always consult with a professional and certified healthcare provider to discuss if a treatment is right for you.