We Never Looked: Treating the Joint vs. Joint+Ligs
One of the hardest things to do in orthobiologics is to teach patients that there are major differences between what clinic A offers when it says it can perform a "PRP" injection and what clinic B offers. These two procedures may be wildly different. Today I'll explore that concept through a medical abbreviation called "WNL".  Let's jump in.
The Problem from a Physician Perspective
A patient walks in and has spoken with a clinic that offers PRP injections for knee arthritis. Instead of the quickie exam, they got at that clinic, you perform a detailed exam that looks at not only where they're tender but you also take the extra time to use stress ultrasound testing of various knee ligaments and a detailed analysis of their MRI images. The other clinic wanted to simply place some low-quality PRP inside the knee joint using a simple ultrasound-guided injection, but you also detect that the patient has:
See the image above with the ACL and MCL highlighted in red.
Hence, what this patient really needs is much higher quality PRP placed into the knee joint and then precisely into these specific ligaments using c-arm fluoroscopy and ultrasound. So let's explore why this is an issue, as the patient will usually believe that these two treatments are the same, but they're not.
Find a Regenexx Location Near You
87 clinic locations offering non-surgical Regenexx solutions for musculoskeletal pain.
Find a Location
Loose Ligaments
Loose ligaments in any joint cause wear and tear arthritis (1). How doe that work? The movement of any joint is protected by ligaments. When those ligaments don't work normally, extra wear and tear forces get added, which eventually, as we age, begin to exceed our ability to repair the joint. That causes arthritis.
Treat the Joint vs. Joint + Ligaments
In the first case, the provider treats only the joint and misses that the ligaments are loose. That's a very common problem in medicine that I call "WNL". As physicians, this is what we write on an exam when something is "Within Normal Limits". That would look something like this:
ACL: WNL
MCL: WNL
LCL: WNL
PCL: WNL
However, the first provider never really spent any time checking to see if these ligaments were loose, so in that case, "WNL" means "We Never Looked".
Hence, a patient who just gets PRP intra-articular and who has loose ligaments will be gaining some extra knee joint repair through the injected weak PRP solution, but will also experience extra wear and tear through knee instability. Hence, for that patient, they paid money for a net ineffective procedure.
However, if loose ligaments are detected and treated, the patient's knee joint will be protected from all of those extra wear and tear forces. Now we have a net positive orthobiologic procedure.
How Often Does this Happen?
"We Never Looked" is very common in medicine. In fact, in this instance, in my estimation, 99% of patients who are paying for a PRP injection to treat their knee arthritis never get an exam capable of detecting if they have loose knee ligaments. Why?
First, in an orthopedic surgery setting, there is no education on how to detect loose ligaments, only ligaments that are completely torn and in need of surgical repair. In almost all other clinics, PRP injections have been added as an afterthought and these providers were never trained to look for loose ligaments either.
Join us for a free Regenexx webinar.
How Do You Know If Your Doctor is Checking for Loose Ligaments?
The most common thing to look for is a stress ultrasound exam. That's where the doctor uses ultrasound to check for the medial and lateral collateral ligaments. The ultrasound probe is placed on the side of the joint and forces are applied to the knee to open that side. For example, for the MCL which is on the inside, the probe is placed there while a medial force is placed on the opposite side of the knee. The doctor is looking to see if the medial part of the knee joint opens at all due to a lax MCL. See the video above for what this should look like and what the doctor should be showing you on the ultrasound screen.
What would it look like if the doctor needs to inject the lax ACL? See above. This is something else to look for, that the doctor is performing more than a simple inside-the-knee joint injection, called "intra-articular".
The upshot? Are you getting ripped off by the WNL concept? The only way to make sure is to get educated on what the doctor should be checking and become an advocate for your own high-quality healthcare.
______________________________________________________________________
References:
(1) Blalock D, Miller A, Tilley M, Wang J. Joint instability and osteoarthritis. Clin Med Insights Arthritis Musculoskelet Disord. 2015;8:15-23. Published 2015 Feb 19. doi:10.4137/CMAMD.S22147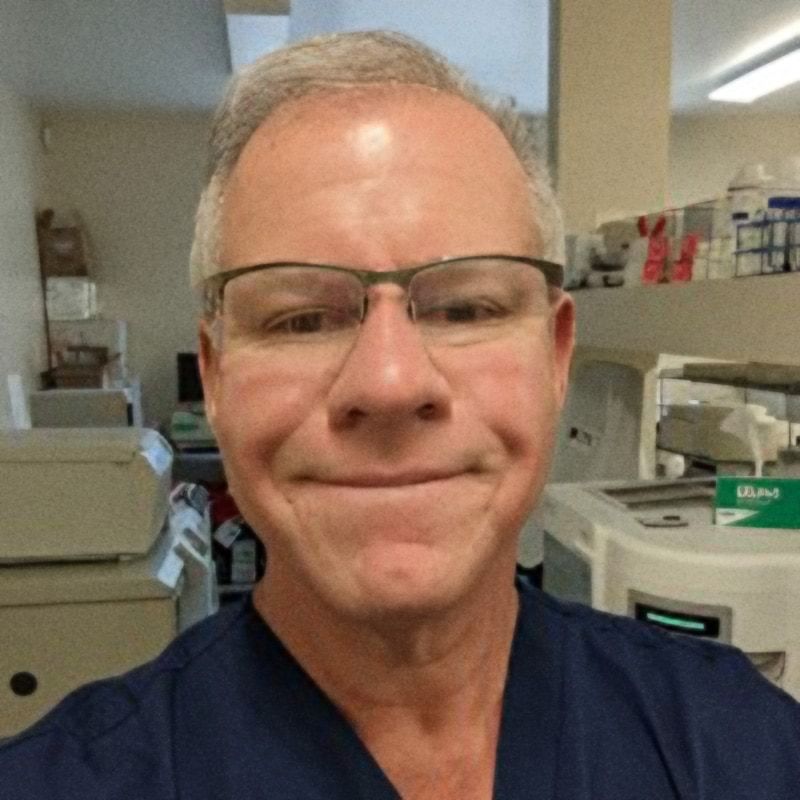 Chris Centeno, MD
is a specialist in regenerative medicine and the new field of Interventional Orthopedics. Centeno pioneered orthopedic stem cell procedures in 2005 and is responsible for a large amount of the published research on stem cell use for orthopedic applications.
View Profile
If you have questions or comments about this blog post, please email us at [email protected]
NOTE: This blog post provides general information to help the reader better understand regenerative medicine, musculoskeletal health, and related subjects. All content provided in this blog, website, or any linked materials, including text, graphics, images, patient profiles, outcomes, and information, are not intended and should not be considered or used as a substitute for medical advice, diagnosis, or treatment. Please always consult with a professional and certified healthcare provider to discuss if a treatment is right for you.