Stem Cell Procedure Insurance Coverage?
Regenexx has always been different. One of the differences is that it's the first company on earth to begin getting insurance coverage for regenerative interventional orthopedics. Let me explain.
The Last Decade Has Been a Mess for Healthcare Costs
Whatever your political bent or take of the Affordable Care Act, as a practicing physician on the ground, it's made a mess out of healthcare costs. While the good news is that there's coverage for preexisting conditions and more people insured, the bad news is that the structure of the law forced more consolidation of local healthcare monopolies. Basically, local hospitals have bought physician practices and with that increase in pricing power have upped prices, leaving insurers and self-insured companies in a death spiral of exploding costs.
Find a Regenexx Location Near You
85 clinic locations offering non-surgical Regenexx solutions for musculoskeletal pain.
Find a Location
A Key Cost Driver Is Orthopedics
One of the most significant cost drivers in any healthcare plan is orthopedic surgery costs. In the past decade, as more and more surgeons own surgical centers in partnership with hospitals, the number of surgeries being performed has dramatically increased. Hence, if you're a company trying to control its healthcare costs, one area where you're getting hammered is orthopedics.
The Lack of a Credible Gatekeeper
One of the problems with orthopedic surgery is that the fox guards the henhouse. Meaning that surgeons decide which procedures patients need and then through a myriad of conflicting financial interests benefit from the surgery. I've already discussed the ownership of surgery centers with hospitals. However, add to that ownership in or relationship with surgical hardware companies, and the incentives to operate mount.
The problem for insurers has always been that simply installing a gatekeeper creates the prohibition effect. A gatekeeper is someone who decides whether the patient really needs the surgery. As Mark Twain once said…
"It is the prohibition that makes anything precious."
So if a gatekeeper tells a patient that he or she doesn't need surgery, even if that's demonstrably true, human psychology will make that person believe that he or she needs the surgery even more. Hence, simply installing an administrative or physician gatekeeper in front of surgeons doesn't work to reduce surgery rates; it just makes patients angry.
However, what if this problem was approached differently? Rather than prohibition, what if the gatekeeper offered a better way to treat the problem? Then there is no prohibition.
Much of Invasive Orthopedic Surgery Doesn't Work
However, why would we want to replace orthopedic surgery? It works well, right? Wrong. As I have shown in prior posts, the efficacy of more and more surgeries is being called into question. However, what if we substituted interventional orthopedics? What's that? See my video below:
Regenexx has pioneered interventional orthopedics (IO); hence, it would make sense that it would be the first company to get insurance coverage by substituting this treatment approach for invasive surgery. However, how does the research supporting IO compare to surgical orthopedics? See my video below:
So the Regenexx plan uses a trained provider in interventional orthopedics to decide whether the patient needs surgery. If the patient can be helped without surgery, the IO provider offers a better way.
Join us for a free Regenexx webinar.
Making Sure the Fox Doesn't Hire a Fox to Guard the Henhouse
You might ask yourself, why don't we have orthopedic practices offer these services? First, they don't have the expertise to perform these procedures. However, they could hire someone, right? The problem is, that is like the fox hiring another fox to guard the henhouse. Meaning, the surgical gatekeeper can't be beholden to the surgeon. He or she must be an independent entity that benefits from declining surgery rates is not financially hurt by same.
The Success of the Regenexx Corporate Plan
The Regenexx corporate plan as described above (an IO gatekeeper who offers a better solution) was piloted several years back in Iowa. To hear about the success of that program, see our video below:
This year has been a breakout time for this program. We have signed on many insurance brokers and many new corporate clients. Some of these include the following:
Edison Health
ACAP
Holmes-Murphy
Essilor
Dean Foods
Meredith
HCR ManorCare
Promedica
Shamrock
Samaritan Ministries
Viero Wireless
In addition, our Colorado HQ site will also soon be announcing a major municipality partner in the next month. So far, the program is approaching approximately 7 million covered lives with many more that will be added this year. These are patients who have full coverage for Regenexx procedures through their health insurance and who are incented to avoid invasive and often ineffective orthopedic surgery.
The upshot? Turns out that substituting less invasive interventional orthopedics and orthobiologics can reduce invasive surgery rates and save companies money while delivering a better healthcare product to their employees. Only Regenexx, a group focused on reducing surgery rates, can pull this off, because only Regenexx has been collecting data on the efficacy of its procedures since 2005.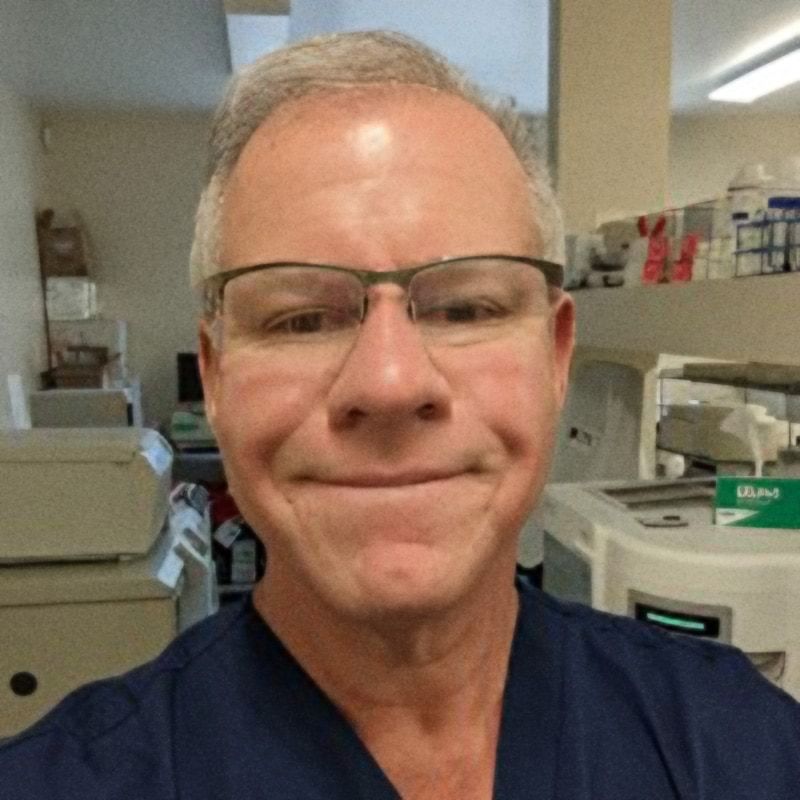 Chris Centeno, MD
is a specialist in regenerative medicine and the new field of Interventional Orthopedics. Centeno pioneered orthopedic stem cell procedures in 2005 and is responsible for a large amount of the published research on stem cell use for orthopedic applications.
View Profile
If you have questions or comments about this blog post, please email us at [email protected]
NOTE: This blog post provides general information to help the reader better understand regenerative medicine, musculoskeletal health, and related subjects. All content provided in this blog, website, or any linked materials, including text, graphics, images, patient profiles, outcomes, and information, are not intended and should not be considered or used as a substitute for medical advice, diagnosis, or treatment. Please always consult with a professional and certified healthcare provider to discuss if a treatment is right for you.