Regenexx Corporate Continues It's Rapid Growth
Regenexx has been on a tear lately, adding many new companies and insurance brokers to our corporate plan. In the meantime, we're disrupting a powerful cabal in health insurance and healthcare, so it's also been interesting to see the blowback. The most recent pushback came yesterday from a local hometown newspaper, the Des Moines Register.
The Regenexx Corporate Program
Over the past decade, we have seen healthcare hospital monopolies grow. As a physician, I have been on the ground and sidelines watching as hospitals gobbled up physician practices. Why? To make sure that these practices were using only much higher priced hospital-based services. So the exact same MRI that used to cost a local employer $600 at an outpatient imaging center now costs $3,000 at the hospital. The identical knee surgery that used to run $1,000 at an outpatient ambulatory surgery center now fetches 6K at the hospital. You get the gist of the game. Buy physicians practices and restrict the services they order and offer to the hospital system where the same services cost many times more. Everyone wins, except the patient who is stuck with a big deductible and the employer!
Hence, one of the ways that we can save patients and employers money is by taking orthopedic patients who would have been shuttled through this hyper-expensive system and treating them with interventional orthopedics in an office that is not associated with the local hospital system. Meaning no hyper-expensive out of network anesthesia charges, no over-priced surgery center fee, none of the secondary hardware or add-on fees, and finally, spending only a fraction of the cost for possible side effects or complications. See my video below for more information:
Find a Regenexx Location Near You
77 clinic locations offering non-surgical Regenexx solutions for musculoskeletal pain.
Find a Location
Our New Insurance Brokers
We have contracted with many, many self-insured companies and insurance brokers to offer interventional orthobiologics to the millions of employees who are covered by these plans. This is just part of that list:
This means that the employees that work for these companies have coverage for Regenexx procedures when that employee chooses to replace a more invasive orthopedic surgery with an interventional orthopedic procedure.
This past week we added both HUB International Gulf South and Gilsbar:
On HUB: Based in Metairie, LA, the Gulf South Region of HUB International operates 14 offices across a five-state footprint that includes Louisiana, Mississippi, Alabama, Tennessee, and Georgia. Combined, the territory places over $1B in premiums and manages in excess of $100mm in revenues. The platform agency traces its roots back to 1965 as the Rosenthal Agency.
On Gilsbar: Established in 1959, Gilsbar, LLC® is one of the largest privately-held insurance services organizations in the country. Recognized as a catalyst for creating healthy businesses, Gilsbar, LLC® offers self-funded and fully-insured benefit plan management services, along with Wellness, Advocacy, and overall Population Health Management. Gilsbar, LLC's integrated delivery model improves the health and wellbeing of its members, resulting in significant health plan savings for its clients.
UBER is Bad?
I love UBER. In fact, when traveling, I can't believe how game-changing it is to be able to whip out your phone and in minutes, find a driver near you. When I talk to the drivers, they're usually pretty happy too, as they can turn UBER on or off when they want. Many have full-time jobs and they're supplementing income. I've also met moms or dads picking up a few extra bucks. Hence, what's not to like? Well UBER has come under attack from many different entrenched interests. You have the guys who own the Taxi licenses who got hammered by this new business model. Others don't like UBER because it impacts other interests. So despite the fact that we frequent UBER users love the service and game-changing abilities it gives us, there's negative press out there. Go figure.
Join us for a free Regenexx webinar.
The Des Moines Register Editorial
This week a small-town newspaper wrote an editorial criticizing the Regenexx corporate program. Like most pieces, it was again poorly researched. Why? It focused on a lack of tracking outcomes which we have in spades.
The focus of the editorial's criticism suggested that we needed to track outcomes, despite relaying to the editor that we have been tracking our patient's outcomes since 2005. In fact, she was provided with real-time Regenexx outcomes by clicking on this link. Anyone can also access our published outcomes in terms of research studies by clicking here. Not sure if I needed to make a YouTube video on how to click a hyperlink? Again, yet another piece that was written without any research and then sourced for a quick comment.
While difficult to fully comprehend the gist of what was being said, it looked like the paper was supporting its decision to run the even more poorly researched and misleading syndicated Kaiser Health News piece on the Regenexx Corporate program? Or maybe it was due to local hospitals or orthopedic surgeons complaining? Who knows.
The upshot? I feel a little like UBER. We help patients avoid surgery every day and by doing that, we are draining many millions of dollars out of big hospital systems. Give us another few years and those numbers will climb to billions. There are winners and losers in that calculus, but the employer and the employee have so far been the winner. The hospitals will be a definite loser. Given that they are often a huge advertiser for local newspapers, I suspect that we'll see more editorials like this one.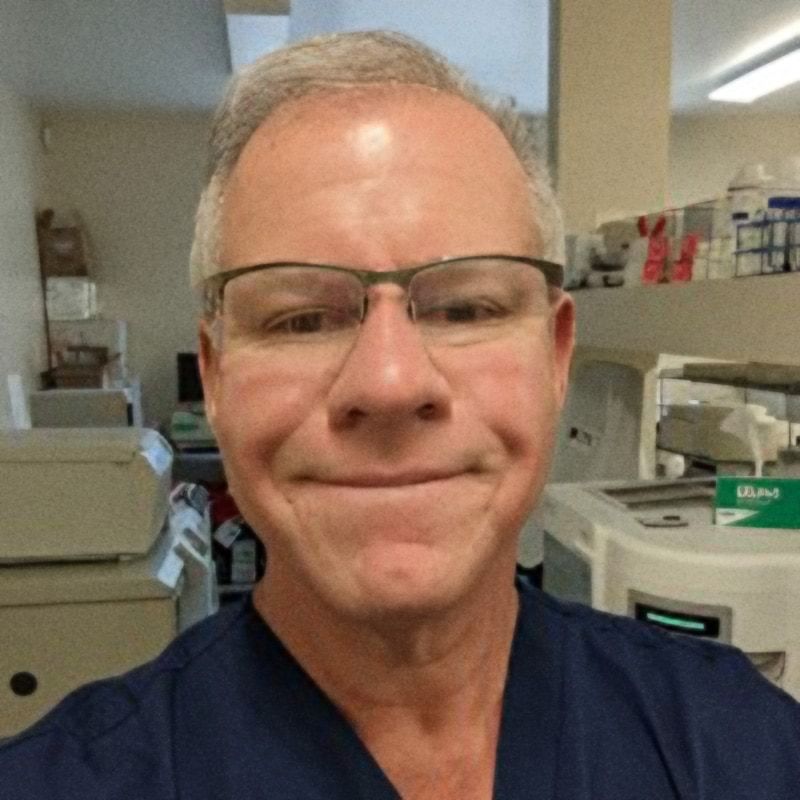 Chris Centeno, MD
is a specialist in regenerative medicine and the new field of Interventional Orthopedics. Centeno pioneered orthopedic stem cell procedures in 2005 and is responsible for a large amount of the published research on stem cell use for orthopedic applications.
View Profile
If you have questions or comments about this blog post, please email us at [email protected]
NOTE: This blog post provides general information to help the reader better understand regenerative medicine, musculoskeletal health, and related subjects. All content provided in this blog, website, or any linked materials, including text, graphics, images, patient profiles, outcomes, and information, are not intended and should not be considered or used as a substitute for medical advice, diagnosis, or treatment. Please always consult with a professional and certified healthcare provider to discuss if a treatment is right for you.