Using Common Orthobiologics to Explain the FDA 1271 Regulations
With the FDA crackdown this week on clinics using illegal cell-drug therapies without FDA approval, I thought it would be helpful to have a quick tutorial on what substances are allowed to be used by physicians and which are not permitted. As you'll see, a same-day bone-marrow-based stem cell procedure is considered appropriate, but many other substances currently being used and advertised are not.
Orthobiologics Defined
In interventional orthopedics, orthobiologics are generally defined as substances that can facilitate the healing of cartilage, bone, muscle, tendon, ligament, and nerve. These substances include platelet rich plasma (PRP) and all of its offshoots (e.g., platelet lysate, growth factors, etc.), stem cells, extracellular membrane, and cytokine products. There is an endless array of orthopedic conditions that can be treated with orthobiologics in just about every part of the musculoskeletal system, including the feet and ankles, knees, hips, spine, shoulders, elbows, and hands and wrist.
Orthobiologics in the proper, customized dosages can be beneficial to a wide range of patients—for example, the 20-year-old soccer star with an ACL injury or the 80-year-old man with chronic pain due to knee arthritis.
Find a Regenexx Location Near You
77 clinic locations offering non-surgical Regenexx solutions for musculoskeletal pain.
Find a Location
Orthobiologics: Are They a Tissue, or Are They a Drug?
It depends, and if you're confused, don't worry because whether an orthobiologic is considered a permitted tissue or an illegal drug seems to cause an awful lot of confusion in the physician world as well. Today, I'm going to help clarify which orthobiologics the FDA considers a tissue and which it considers a drug. The FDA regulation we are looking at is 21 CFR 1271, titled "Human Cells, Tissues, and Cellular and Tissue-Based Products."
First, why is it important how the FDA classifies orthobiologics? Because if it's considered a tissue and not a cell drug, if it's from the same patient in which it's being used (autologous), then it's considered the Practice of Medicine and not FDA regulated. If it's from another patient (allogeneic), then all that's required is a simple online tissue registration. However, if it's considered a drug (section 351), it requires extensive clinical trials, a long approval process, and huge financial resources.
Classifying Common Orthobiologics into Practice of Medicine, Tissues (361), or Drugs (351)
To enhance your understanding in this section, be sure to watch my video above. Using common orthobiologics as examples, we're going to look at some key indicators to determining whether each should fall under the Practice of Medicine/361 Tissue side of our chart or the 351 Cell Drug side of our chart. There are three indicators we will look at: use of tissue, processing, and source.
Please watch the video above to get a better sense of how all of that works.
Bone Marrow Concentrate (BMC)
In orthopedic use, bone marrow concentrate is homologous because it, for the most part, participates in things like cartilage repair and fracture healing. It's also minimally manipulated and autologous, so this one's pretty easy, we would classify BMC under the practice of medicine side.
Enzyme-Digested Fat, or Stromal Vascular Fraction
The FDA, this week, cracked down on a clinic in Florida using stromal vascular fraction (SVF), a.k.a. enzyme-digested fat. While the press treated this as some new revelation that SVF was a 351 cell drug, in fact, the agency has stated that this is a drug since 2011.
If we look at where SVF fits on our chart, belly fat doesn't really participate in natural cartilage healing, so use of tissue would be nonhomologous. While it is autologous, based on the current regulations, it is more than minimally manipulated. So enzyme-digested fat would be classified under the 351 Cell Drug side.
Fat Graft
A fat graft, based on recent regulatory decisions, is considered homologous for orthopedic use because it's providing structural support and cushioning in the body, and it's being used that way from an orthopedic standpoint in a joint. It is minimally manipulated, and it is autologous, so it's going to classify firmly under the Practice of Medicine/361 Tissue side.
Amniotic and Umbilical Cord Products
With amniotic and cord products, use of tissue really can be homologous or nonhomologous solely based on the concept that, for example, amniotic fluid might supply structural support in the donor (surrounding the baby), as well as in the knee. It is minimally manipulated. But if you're claiming viability (claiming that the products actually contain live cells), it's a donor tissue that has living cells that participate in the mechanism of action (MOA); therefore, it clearly classifies under the 351 Cell Drug side.
For more clarity on FDA's position that amniotic tissues that claim live cells are a cell drug and being illegally marketed, see my video below:
The upshot? While the FDA crackdown this week looks like a new thing to many, the only thing that's actually new is that the agency is going after a slew of clinics that have been using illegal drug products for years. I hope that my video and chart above help to explain how the FDA makes determinations about what is and is not a permissible tissue versus an illegally marketed drug without FDA approval.
Join us for a free Regenexx webinar.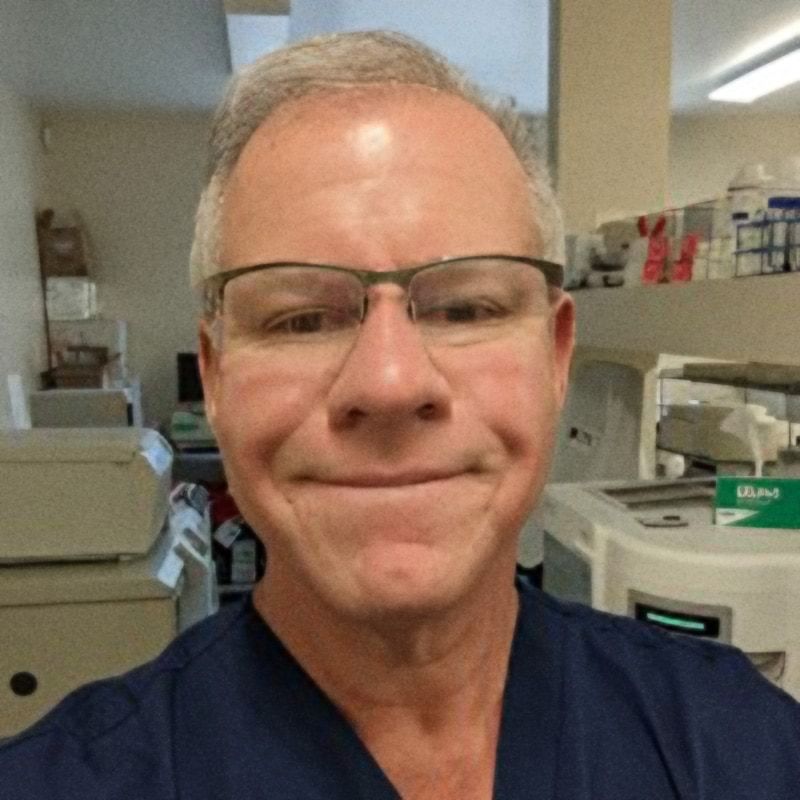 Chris Centeno, MD
is a specialist in regenerative medicine and the new field of Interventional Orthopedics. Centeno pioneered orthopedic stem cell procedures in 2005 and is responsible for a large amount of the published research on stem cell use for orthopedic applications.
View Profile
If you have questions or comments about this blog post, please email us at [email protected]
NOTE: This blog post provides general information to help the reader better understand regenerative medicine, musculoskeletal health, and related subjects. All content provided in this blog, website, or any linked materials, including text, graphics, images, patient profiles, outcomes, and information, are not intended and should not be considered or used as a substitute for medical advice, diagnosis, or treatment. Please always consult with a professional and certified healthcare provider to discuss if a treatment is right for you.