ACL Surgery Failure: Can You Heal a Torn ACL Graft with Stem Cells?
We've been treating torn ACL ligaments for years without the need for surgery. An interesting problem is ACL surgery failure, or in other words the patient who has already had surgery and then tears the surgical graft. Can a super precise stem cell injection under advanced imaging guidance help these tears? This is the story of a collegiate soccer player who found himself in that situation.
First, ACL surgery is very common with about 250,000-300,000 surgeries a year. It seems like pretty much every athlete who tears the ACL ligament and can't quickly return to play gets the surgery. The procedure tears out the natural ligament and inserts a tendon into drilled tunnels. Most patients don't realize that there are quite a few problems with the surgically replaced ACLs. For example, the muscle the tendon graft is taken from never fully recovers it's strength. Second, the operated knee never regains it's normal position sense to guide normal landing. Finally, few patients ever return back to their prior levels of sports and 2/3rds of ACL young ACL surgery patients will have arthritis by the time they're 30. Is there a better way? Certainly healing the natural ligament in situ would be a huge improvement and eventually make many ACL reconstruction surgeries obsolete. We've demonstrated time and time again on before and after MRIs that we can use hyper-precise stem cell injections to demonstrate what clinically and on MRI looks like ACL healing without the need for surgery (see ACL MRI 1, ACL MRI 2, ACL MRI 3). However, what if the patient already has an reconstructed artificial ligament and then tears that ligament? Can we heal those as well?
PE is a 21 year old collegiate soccer player who first tore his ACL in 2012 and underwent surgical reconstruction with his own patellar tendon. He returned to playing soccer by August of 2013 and in the early season tore the grafted ACL. He then underwent a two stage ACL reconstruction in 2014 this time using his Achilles tendon as the ACL graft. He returned to soccer practice in April of 2015 and promptly tore the new ACL graft (high grade partial tear). The issue after two ACL reconstruction surgeries is that there simply is no place left to drill to safely install a third ligament. His back up against a wall, he sought help from his own stem cells.
His 2nd partially torn ACL graft was precisely injected using advanced imaging in May of 2015 (Regenexx-ACL procedure using a same day protocol). I examined his knee at about 6 weeks after the injection and the ACL was very solid (meaning functionally it felt as tight as his normal ACL). Above are his images from July (about 2 months post injection). Note that the ACL ligament (yellow arrows) is darker and more robust looking on the "after" images.
The upshot? We're going to give PE two more months to see how the precisely injected ACL ligament continues to heal as he may need a second stem cell injection. In the meantime, like other patients we've seen with failed ACL surgery, PE seems to have dodged the bullet of needing a third big surgery!
Learn More About Regenexx® Procedures
We do not sell, or share your information to third party vendors. By submitting the form you agree that you've read and consent to our
Privacy Policy
.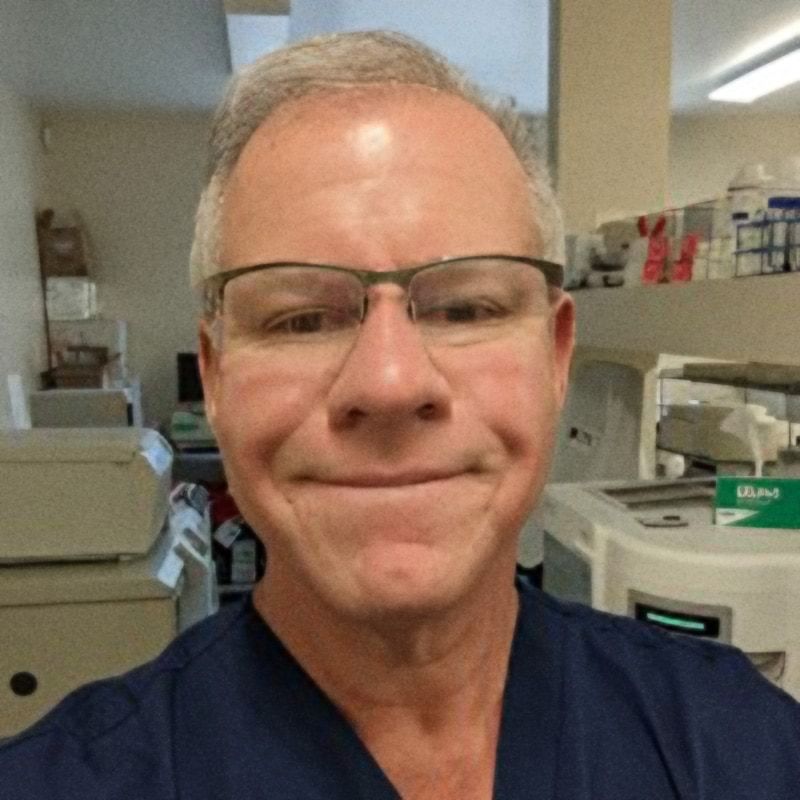 Chris Centeno, MD
is a specialist in regenerative medicine and the new field of Interventional Orthopedics. Centeno pioneered orthopedic stem cell procedures in 2005 and is responsible for a large amount of the published research on stem cell use for orthopedic applications.
View Profile
If you have questions or comments about this blog post, please email us at [email protected]
NOTE: This blog post provides general information to help the reader better understand regenerative medicine, musculoskeletal health, and related subjects. All content provided in this blog, website, or any linked materials, including text, graphics, images, patient profiles, outcomes, and information, are not intended and should not be considered or used as a substitute for medical advice, diagnosis, or treatment. Please always consult with a professional and certified healthcare provider to discuss if a treatment is right for you.