Almost 2 Year follow-up of an Cartilage Defect in the Trochlear Groove treated with Stem Cells
Can knee stem cell shots help a patient with a trochlear groove defect?  SP is a 38 year old athletic trainer from California who was first seen by our Colorado clinic in January of 2011. He had injured his right knee while playing soccer. Like anyone, he initially thought the area would heal and tried his own home therapy. He also tried massage therapy, but in 2010, his knee began to get progressively worse.  At that point he was able to work out, but he noted that "he paid for it".  In particular, he had significant difficulty with squats and climbing large steps. He visited an orthopedic surgeon who told him that he was a good candidate for micro fracture, Autologous Chondrocyte Implantation (ACI), or an OATS procedure. Wanting to avoid the extensive downtime associated with those invasive surgeries, he instead opted for the Regenexx-C stem cell injection procedure. He was injected with his own cultured stem cells in Feb and July of 2010. SP reported good improvement over the first few months and recently sent me this e-mail:
"Wow!!!! I'm stunned… The radiologist couldn't even tell that my knee was ever injured.  He couldn't believe it!!!
So, my knee structurally is 100% healed.  The slight pain that I feel in my knee now is probably related to some type of muscle imbalance…I'll start a proprioceptive and rehab program tomorrow.
Our business is done.  You guys did a great job… thank you… :)"
I asked SP to send his new MRI so I could take a look and I've annotated those films above. Note that the red dashed circles on the "before" films show a front and side view of the same cartilage lesion. The normally grey cartilage is white (indicating a hole) and the dark bone underneath has a bright spot, indicating that the failed cartilage is no longer protecting the bone and that it's swollen. In the "after" pictures on the bottom, the same two views of the same lesion are shown and were taken on the same MRI magnet. The yellow dashed circles demonstrate that the cartilage is grey again and the swelling in the bone isn't there. Is this is a perfect repair? It certainly looks better than many micro fracture, ACI, and OATS surgical sites I've seen through the years and was accomplished with just two knee stem cell shots rather than major surgery.
It's important to note that not every patient will see such dramatic changes on their MRI and that some patients will see minimal changes despite dramatically lessened pain and much better function. In addition, some patients don't respond at all. However, it's always nice to hear from an old patient who was saved from knee surgery!
Find a Regenexx Location Near You
87 clinic locations offering non-surgical Regenexx solutions for musculoskeletal pain.
Find a Location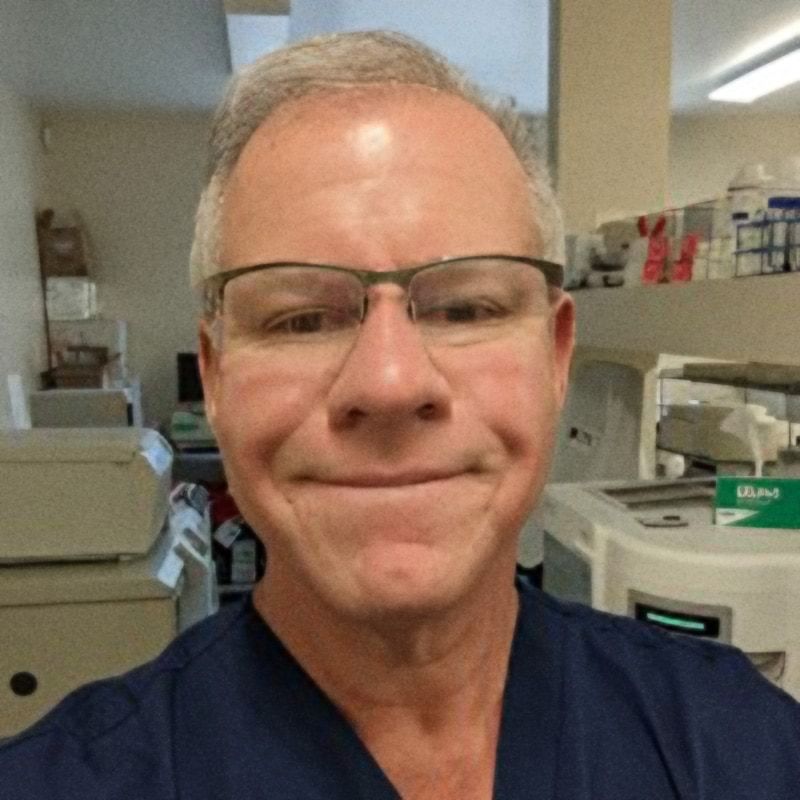 Chris Centeno, MD
is a specialist in regenerative medicine and the new field of Interventional Orthopedics. Centeno pioneered orthopedic stem cell procedures in 2005 and is responsible for a large amount of the published research on stem cell use for orthopedic applications.
View Profile
If you have questions or comments about this blog post, please email us at [email protected]
NOTE: This blog post provides general information to help the reader better understand regenerative medicine, musculoskeletal health, and related subjects. All content provided in this blog, website, or any linked materials, including text, graphics, images, patient profiles, outcomes, and information, are not intended and should not be considered or used as a substitute for medical advice, diagnosis, or treatment. Please always consult with a professional and certified healthcare provider to discuss if a treatment is right for you.