Another Perc-ACLR Procedure Success: ACL Tears and Stem Cells
Another day, another collection of impressive MRI images taken before and after a precise ACL stem cell injection! This one is of the knee of a South American who injured his ACL while playing soccer. Given that I've posted a lot of these images through the years, this post will be a shorter version where I just focus on his results from our Perc-ACLR procedure.
What Is Perc-ACLR?
Perc-ACLR stands for percutaneous ACL repair. The procedure was invented by our clinic to treat knee ACL tears without surgery. It uses precise fluoroscopically guided injections into specific areas of the ACL with HD-BMC (high-dose stem cells) in an attempt to regrow the ACL rather than yank it out and surgically install a tendon substitute. The procedure isn't easy to master, and only particular patients who meet specific measurement criteria on imaging are candidates (about 70% of all patients who currently get an ACL surgery).
Find a Regenexx Location Near You
82 clinic locations offering non-surgical Regenexx solutions for musculoskeletal pain.
Find a Location
This Patient's History
This patient had a soccer injury, back in May of 2016, where he felt a pop and immediate pain and swelling. He went to the emergency room where they drained blood from the injured knee, and his MRI demonstrated a complete nonretracted ACL tear. He was offered surgery; however, once he did his homework on the Internet, he decided to skip the surgery and see if our Perc-ACLR procedure was appropriate.
When he was first was evaluated by Dr. Markle in July of 2016 at our Colorado clinic, he was two months out from his injury. He was reporting intermittent instability with stairs and uneven terrain and still wearing a brace full time. Finally, he hadn't returned to soccer and instead was using a recumbent bike for exercise as that felt more comfortable.
Checking Out the Before and After
The before images on the left (top and bottom) show a trashed ACL, which is indicated by the light appearance of the ligament (the course of which is denoted by the yellow triangles). The after procedure image is from 4.5 months out from the Perc-ACLR procedure and shows a much darker and improved-looking ligament. He also returned to full sports in the interim. At this point, we'll likely just wait until he gets another 2–3 months down the road and then we'll ask for another MRI image. If at that point the ligament signal hasn't fully returned to normal (it's about two-thirds the way there on these pictures), then we'll provide a booster shot of HD-PRP (high-dose PRP) precisely into the ACL.
The upshot? The Perc-ACLR procedure is a game changer. This post represents about the twentieth before and after image I've shared on the blog going back to 2011, and the images are getting better and better because we've perfected the injection technique. So looking forward to saving hundreds of thousands of patients a year from losing their natural ACL ligament!
Learn about Regenexx procedures for ACL conditions.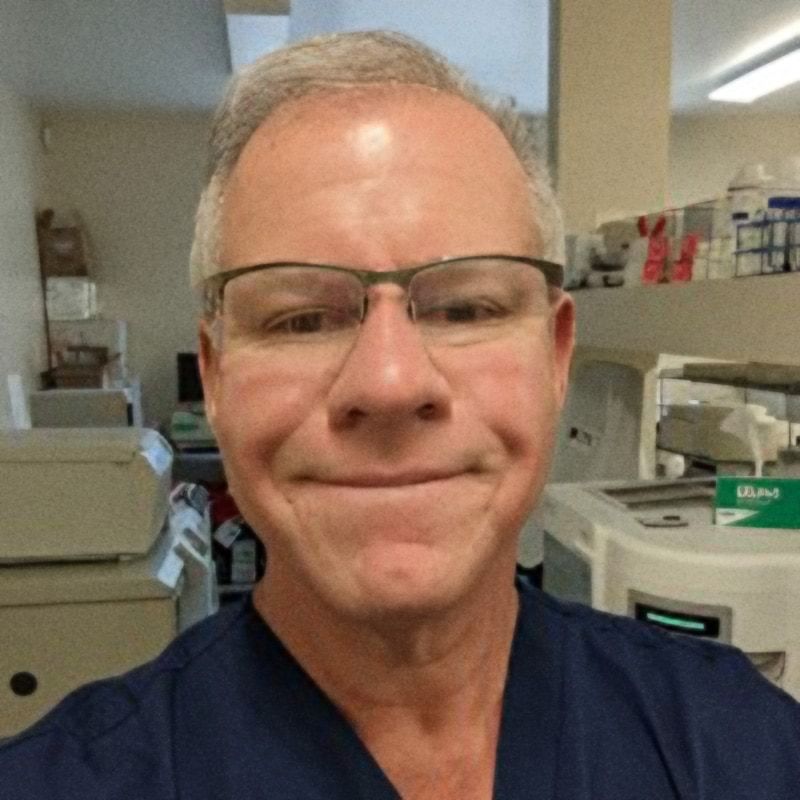 Chris Centeno, MD
is a specialist in regenerative medicine and the new field of Interventional Orthopedics. Centeno pioneered orthopedic stem cell procedures in 2005 and is responsible for a large amount of the published research on stem cell use for orthopedic applications.
View Profile
If you have questions or comments about this blog post, please email us at [email protected]
NOTE: This blog post provides general information to help the reader better understand regenerative medicine, musculoskeletal health, and related subjects. All content provided in this blog, website, or any linked materials, including text, graphics, images, patient profiles, outcomes, and information, are not intended and should not be considered or used as a substitute for medical advice, diagnosis, or treatment. Please always consult with a professional and certified healthcare provider to discuss if a treatment is right for you.