Can a Same Day Stem Cell Procedure Reduce Disc Bulge Size?
We've been impressed with using stem cell injections in the right kind of discs. While most patients believe that there is only one type of disc issue, there seems to be no end to the number of physicians willing to inject stem cells into discs. However, we've been more selective. Why? Eleven years of experience injecting stem cells into low-back discs have taught us that this is a great tool when it's applied to the right kind of discs and a waste of money when it's applied to the wrong type. This morning I'd like to review a patient of Dr. Pitts, who has the right type of disc, and go over some important changes in the problem disc.
What Is the Right Kind of Disc for Stem Cell Injections, and When Is It a Waste of Money?
 A while back I created a video that helps patients understand the four major types of low-back discs and which will respond to stem cells. The basic idea is that for a disc to be a good candidate for stem cell injections, it has to have good disc height and either a painful tear or a bulge pressing on a nerve. However, if the disc has poor disc height (is collapsed or bone on bone) or a herniation, then there are better technologies to help the problem.
Find a Regenexx Location Near You
77 clinic locations offering non-surgical Regenexx solutions for musculoskeletal pain.
Find a Location
An Example of a Good Disc Stem Cell Candidate
Tracey is an active middle-aged woman with a disc tear and bulge that had persisted for two years. She had tried and failed physical therapy, acupuncture, and chiropractic care. Tracy got only temporary relief from low-back epidural steroid injections, an SI joint injection, and a radiofrequency ablation of her facet joints. Dr. Pitts initially tried using our 4th-generation platelet lysate procedure by injecting this into the ligaments, joints, and epidural, but she didn't note that much relief. Hence, he became more convinced that her remaining pain was related to the L5–S1 disc. So in March of this past year, he performed a same-day stem cell procedure, precisely injecting her cells into the L5–S1 disc using fluoroscopic guidance.
Her MRIs are above, taken before the procedure (on the left) and then about seven months after (on the right). Notice the disc bulge in the yellow-dashed line that's there before and then not there or smaller after the procedure. Also, note that this was a long-standing bulge that wasn't resolving on its own, so it's likely that these changes were caused by the injection. She also noted about 75–80% resolution of her low-back and other symptoms.
The upshot? Low-back discs, when they're carefully selected, can respond well to expert same-day stem cell treatment. However, we see all too often that treatment is offered to any patient with a disc issue and the money to pay for the treatment. Tracey is an excellent example of a patient who needed stem cells injected into her disc to recover!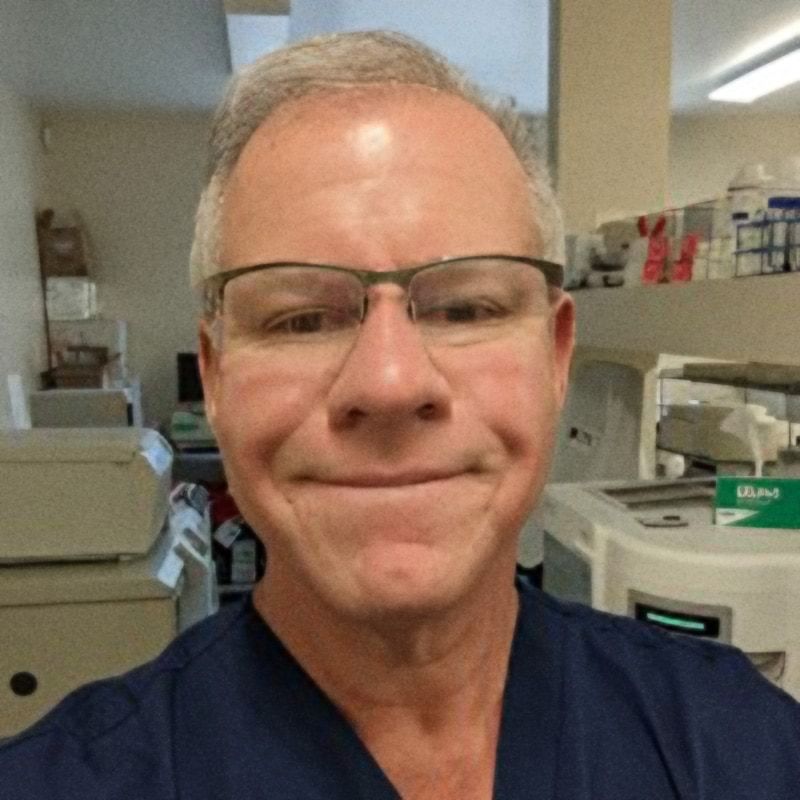 Chris Centeno, MD
is a specialist in regenerative medicine and the new field of Interventional Orthopedics. Centeno pioneered orthopedic stem cell procedures in 2005 and is responsible for a large amount of the published research on stem cell use for orthopedic applications.
View Profile
If you have questions or comments about this blog post, please email us at [email protected]
NOTE: This blog post provides general information to help the reader better understand regenerative medicine, musculoskeletal health, and related subjects. All content provided in this blog, website, or any linked materials, including text, graphics, images, patient profiles, outcomes, and information, are not intended and should not be considered or used as a substitute for medical advice, diagnosis, or treatment. Please always consult with a professional and certified healthcare provider to discuss if a treatment is right for you.