Can You Make the Orthobiologics Cut?
Providing orthobiologics is still the wild west. At Regenexx, we approach that differently. Today's blog is focused more on a challenge to medical providers. Let's dive in.
The Orthobiologics Wild West
If you're a doctor practicing orthobiologics or a patient, you have a serious problem. To illustrate that, let me use a Starbucks analogy. We all love America's coffee chain because we know that a caramel macchiato or soy latte in Denver tastes just like one ordered in New Orleans or Miami. It's that consistency that matters.
However, there is zero consistency in orthobiologics. Meaning that a platelet-rich plasma (PRP) injection at a specific clinic in Denver may be VERY different than what a clinic in New Orleans or Miami offer. For example, is the PRP white and red blood cell rich or poor? How concentrated is the PRP? Low or high? How are the injections done? Blind, simple with guidance, or can the doctor inject lots of different specific structures that require treatment. How good is the doctor at picking the right patients for the procedure?
Find a Regenexx Location Near You
82 clinic locations offering non-surgical Regenexx solutions for musculoskeletal pain.
Find a Location
How Can You Ensure Orthobiologics Consistency?
In order to make sure a PRP injection meets certain standards, you have to have a cut. For this, let me use a sports analogy. For any professional sports team, you have to be recruited through a rigorous process and then once you're on the team, you need to make the cut. Meaning a team may begin with 100 players, but only 60 can actually play on the team and the rest are cut.
We do the same at Regenexx. Meaning, that any random doctor who wants to offer orthobiologics can't join our network. They need to make the cut. Why? Because that's the only way to make sure that we can deliver consistent quality.
Making the Cut
If you're a provider, what's the cut and why would you want to play on this team? Let's dig in here.
Who Can Make the Cut?
Physicians have to:
Be board-certified in an MSK specialty such as Physical Medicine and Rehab, Anesthesia Pain Management, Sports Medicine, and Orthopedics
Have extensive experience and formal training in image-guided injections
Have to pass my "sniff test". That means that I have to approve their skill set and if there is any doubt, they have to submit treatment images to me that I approve.
Spend a week onboarding at our Colorado HQ site
Undergo IOF training in their area of specialty
Undergo Regenexx-specific training
What's In It For the Doctor?
Because making the cut ensures high quality and consistency, Regenexx can attract employers who want to offer interventional orthobiologics to move employees from expensive surgeries to less expensive interventional orthobiologic procedures. That allows us to send patients to physicians who have full insurance coverage for what we do.
A Challenge-Can You Make the Cut?
So here's a challenge. Physicians are competitive because we got into medical school, internship, residency, and fellowship through a competitive process. So I challenge you to see if you can make our orthobiologics cut.
Join us for a free Regenexx webinar.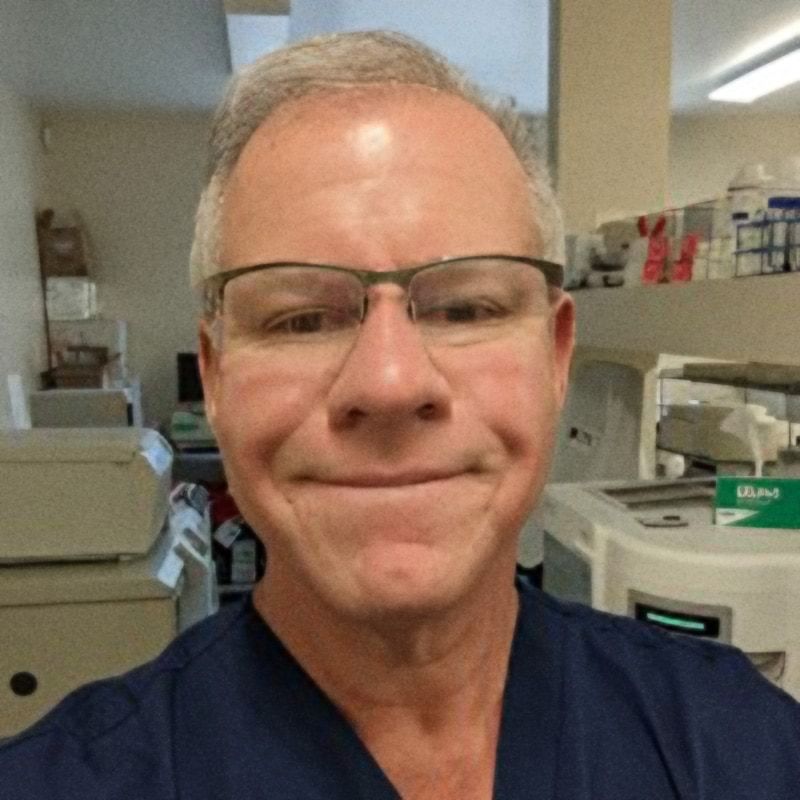 Chris Centeno, MD
is a specialist in regenerative medicine and the new field of Interventional Orthopedics. Centeno pioneered orthopedic stem cell procedures in 2005 and is responsible for a large amount of the published research on stem cell use for orthopedic applications.
View Profile
If you have questions or comments about this blog post, please email us at [email protected]
NOTE: This blog post provides general information to help the reader better understand regenerative medicine, musculoskeletal health, and related subjects. All content provided in this blog, website, or any linked materials, including text, graphics, images, patient profiles, outcomes, and information, are not intended and should not be considered or used as a substitute for medical advice, diagnosis, or treatment. Please always consult with a professional and certified healthcare provider to discuss if a treatment is right for you.