Do You Really Need that Low Back Fusion?
Low Back Fusion has become one of the most common surgical procedures performed in the US, despite very poor evidence that it's better than not doing any surgery. One of the big issues that often comes up for patients who have a condition called Degenerative Spondylolisthesis is whether they need a Fusion or can just have Decompression surgery. A new study on this question is not going to be liked by many surgeons. Let's dig in.
What Is Degenerative Spondylolisthesis?
Spondylolisthesis means "slipped spine". As shown above, this means that one vertebra has moved forward of another. This can happen because of being born with a lack of a physical connection between the bones, a fracture at a weak connection, or just wear and tear causing arthritis in the facet joints. That last type is called Degenerative Spondylolisthesis.
When this slippage happens due to arthritis, there can be pain in the damaged facet joints at this level. In addition, the nerves that exit the hole created by the two vertebrae (foramen) can become irritated. In addition, this is usually unstable.
Learn More About Regenexx® Procedures
We do not sell, or share your information to third party vendors. By submitting the form you agree that you've read and consent to our
Privacy Policy
.
Fusion versus Decompression
When a patient has a Spondylolisthesis with pain and conservative and injection-based care have failed, they are often told they need back surgery. Surgically, the areas of bony tightness (called Stenosis) near the nerve are opened up and this is called "Decompression". However, surgeons will often add a Fusion with the Decompression, which is where screws and bolts are used to make that level immobile. The theory is that by adding the Fusion, the area will no longer be unstable.
Is Fusion needed? We know that this past decade, the number of Fusions has been exploding (1). However, in all practicality, what it does is dramatically increase the insurance bill. For example, the Medicare cost for a Decompression surgery is 6K which rises to 26K when the surgeon decides to fuse a patient. Hence, there is a huge financial incentive to add Fusion. Is it really needed?
The Recent NEJM Study
Scandanavian physicians and scientists conducted a multicenter randomized controlled trial (RCT) trial involving patients with symptomatic Lumbar Stenosis that had not responded to conservative management and who had Degenerative Spondylolisthesis (2). The patients were randomly assigned to have Decompression Surgery or Decompression Surgery with Fusion. When the two groups were compared two years later, there was no difference in the outcome between the two groups. 
This is NOT the only prospective RCT to find that adding Fusion did nothing. This group out of Asia found the same thing in this same patient population with no differences in outcome at 1 and 5 years after surgery (3).
What Is the Risk of Adding Fusion?
There are substantial additional risks for the patient when adding Fusion to back surgery. In general, risks like nerve damage, excessive bleeding, infection, and chronic pain go way up. Hence, this is not a zero-sum game.
Who Needs Back Surgery?
We are able to treat the vast majority of patients who are told they need Fusion with non-operative, precise orthobiologic injections rather than surgery. To see what that treatment looks like, watch my video below:
However, if you fail that more advanced approach and have a significant Degenerative Spondylolisthesis, you may need surgery. Hence, the importance of knowing what the high-quality evidence says about whether you also need a Fusion is critical.
The upshot? Based on the research, adding a Fusion in a patient who has symptomatic Degenerative Spondylolisthesis is more of a $20,000 plus tip for the surgeon and hospital than better treatment than Decompression alone. So if you have this problem and fail the best precise orthobiologic care, realize that if the surgeon recommends Fusion, it may be time for a second opinion.
________________________________________
References:
(1) Martin BI, Mirza SK, Spina N, Spiker WR, Lawrence B, Brodke DS. Trends in Lumbar Fusion Procedure Rates and Associated Hospital Costs for Degenerative Spinal Diseases in the United States, 2004 to 2015. Spine (Phila Pa 1976). 2019 Mar 1;44(5):369-376. doi: 10.1097/BRS.0000000000002822. PMID: 30074971.
(2) Austevoll I, et al. Decompression with or without Fusion in Degenerative Lumbar Spondylolisthesis. N Engl J Med 2021; 385:526-538, DOI: 10.1056/NEJMoa2100990
(3) Inose H, Kato T, Yuasa M, Yamada T, Maehara H, Hirai T, Yoshii T, Kawabata S, Okawa A. Comparison of Decompression, Decompression Plus Fusion, and Decompression Plus Stabilization for Degenerative Spondylolisthesis: A Prospective, Randomized Study. Clin Spine Surg. 2018 Aug;31(7):E347-E352. doi: 10.1097/BSD.0000000000000659. PMID: 29877872; PMCID: PMC6072383.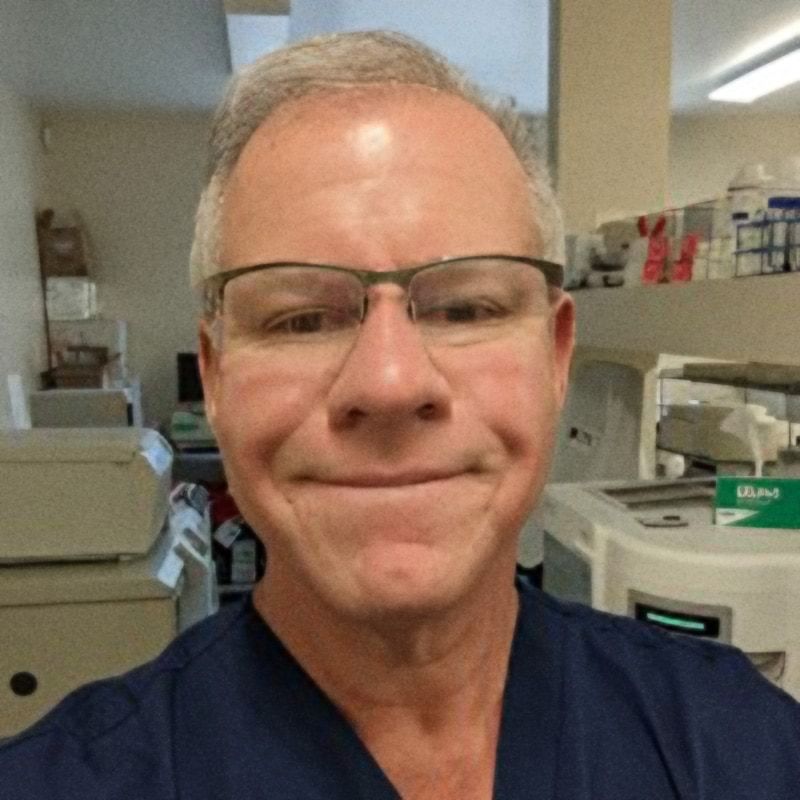 Chris Centeno, MD
is a specialist in regenerative medicine and the new field of Interventional Orthopedics. Centeno pioneered orthopedic stem cell procedures in 2005 and is responsible for a large amount of the published research on stem cell use for orthopedic applications.
View Profile
If you have questions or comments about this blog post, please email us at [email protected]
NOTE: This blog post provides general information to help the reader better understand regenerative medicine, musculoskeletal health, and related subjects. All content provided in this blog, website, or any linked materials, including text, graphics, images, patient profiles, outcomes, and information, are not intended and should not be considered or used as a substitute for medical advice, diagnosis, or treatment. Please always consult with a professional and certified healthcare provider to discuss if a treatment is right for you.