Dr. Centeno Presented at TOBI this Weekend
I lecture around the country at various medical conferences every year. This weekend I was in Ft. Lauderdale, Florida sharing several new research studies from our research team at the TOBI orthobiologics conference. Let's dig in.
Basic Science in Orthobiologics
Our lab research team works on several critical projects every year. In fact, as a research group, the publications of our lab team rival any university publishing in the orthobiologics space. The crazy thing is that all of this research is funded by Regenexx and not a government grant.
The purpose of this research is to provide the basic building blocks of understanding orthobiologics. For example, we recently published a way to store bone marrow samples and then run stem cell content assays (called CFU-f's) after the fact. Prior to this publication, these CFU-f assays had to be run in realtime as the bone marrow concentrate was used.
This new basic science research that I just presented has already been accepted for publication so it should be out in press soon. It's focus is whether the stem cell content of bone marrow drives a positive or negative patient result. For example, do the patients that have more stem cells per ml of their bone marrow concentrate do better than those who have fewer?
Our data showed that more stem cells per ml in the bone marrow does correlate to more improvement than fewer stem cells. The above graph shows that as stem cell colony counts increased in the bone marrow concentrate, so does the clinical outcome.
Our research fits with other published investigations on the use of bone marrow concentrate when used to treat bone disease and painful intervertebral discs (1,2). Hence, there's now some horsepower behind this concept.
As a patient, what does this mean to you? If you have loads of stem cells in your bone marrow, no problem. However, how would you know? The reality is that there still is no simple way to tell upfront. That means that the best way to ensure that a bone marrow concentrate procedure will help your knee is to get the most concentrated marrow treatment you can find. That;s why at Regenexx we've been so focused on producing a 20X concentration in our BMC. That means that in general, in our flexible lab platform, we can concentrate all of the cells (including your stem cells) to a much higher level than simple bedside centrifuges used by 99% of providers offering this procedure.
Find a Regenexx Location Near You
82 clinic locations offering non-surgical Regenexx solutions for musculoskeletal pain.
Find a Location
Two More Orthobiologic RCTs
Randomized controlled trials (RCTs) are the gold standard of medicine. At Regenexx we've already published our study on knee arthritis (3). I was presenting the data from two completed RCTs on ACL and shoulder rotator cuff tears. In these studies, we used precise imaged guided injections into the tears and saw significant improvements in patient function compared to physical therapy. Basically, these were surgical candidates who avoided surgery.
The results are above. As you can see, the data for the ACL tear patients on top show improved function out to 24 months over the patients who didn't get the procedure and just went to physical therapy. The same is found in the rotator cuff tear patient results on the bottom.
Game Changing Research
At Regenexx, we do the research that forms the bedrock of the orthobiologics field. That includes basic science studies and clinical research. For example, we have several other lab research studies in process and two new randomized controlled trials now recruiting patients.
The upshot? Few private companies in the orthobiologics field outside of pharma outfits and universities published ground-breaking research. Why spend the money at Regenexx? Becuase it needs to get done!
_____________________________________________________
References:
(1) Pettine KA, Murphy MB, Suzuki RK, Sand TT. Percutaneous injection of autologous bone marrow concentrate cells significantly reduces lumbar discogenic pain through 12 months. Stem Cells. 2015 Jan;33(1):146-56. doi: 10.1002/stem.1845. PMID: 25187512.
(2) Hernigou P, Beaujean F. Treatment of osteonecrosis with autologous bone marrow grafting. Clin Orthop Relat Res. 2002 Dec;(405):14-23. doi: 10.1097/00003086-200212000-00003. PMID: 12461352
(3) Centeno C, Sheinkop M, Dodson E, Stemper I, Williams C, Hyzy M, Ichim T, Freeman M. A specific protocol of autologous bone marrow concentrate and platelet products versus exercise therapy for symptomatic knee osteoarthritis: a randomized controlled trial with 2 year follow-up. J Transl Med. 2018 Dec 13;16(1):355. doi: 10.1186/s12967-018-1736-8. PMID: 30545387; PMCID: PMC6293635.
Join us for a free Regenexx webinar.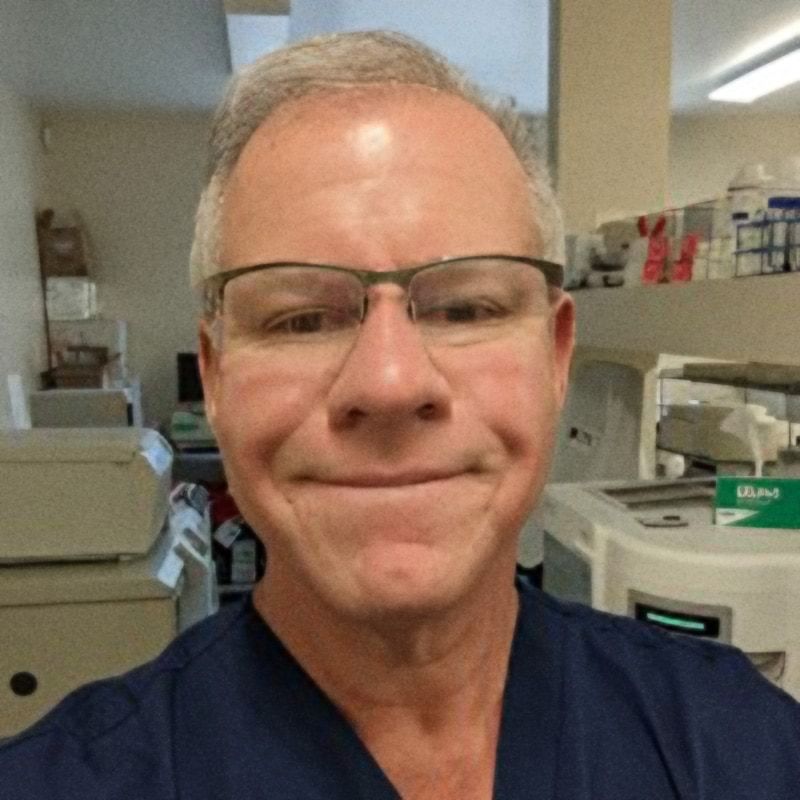 Chris Centeno, MD
is a specialist in regenerative medicine and the new field of Interventional Orthopedics. Centeno pioneered orthopedic stem cell procedures in 2005 and is responsible for a large amount of the published research on stem cell use for orthopedic applications.
View Profile
If you have questions or comments about this blog post, please email us at [email protected]
NOTE: This blog post provides general information to help the reader better understand regenerative medicine, musculoskeletal health, and related subjects. All content provided in this blog, website, or any linked materials, including text, graphics, images, patient profiles, outcomes, and information, are not intended and should not be considered or used as a substitute for medical advice, diagnosis, or treatment. Please always consult with a professional and certified healthcare provider to discuss if a treatment is right for you.