FDA Recalls Umbilical Cord Product from Liveyon
I've written now for years about the amniotic and umbilical cord stem cells scams. These FDA-regulated dead tissues are often called "stem cell" products by unethical distributors, sales reps, and physicians. Now there's a new twist in that the FDA has just recalled an umbilical cord product. Let me explain.
Amniotic and Umbilical Cord Products
These are products derived from either the amniotic sac/fluid or the umbilical cord blood/Wharton's jelly. These tissues have some stem cell content when alive, but by the time they're collected, transported, processed, frozen, shipped, and shock thawed by a doctor, it's all dead. This, of course, hasn't prevented distributors, sales reps, and physicians from stretching the truth a bit and claiming that there are live stem cells, all to make a sale.
One of the things that these companies do to try and sell this stuff is to use simple live/dead stains to report a viability number without doing the more expensive and time-consuming tests required to actually determine if there are live and functional stem cells. To learn more, see my video below:
Learn More About Regenexx® Procedures
We do not sell, or share your information to third party vendors. By submitting the form you agree that you've read and consent to our
Privacy Policy
.
What Is Liveyon?
As I hinted above, the FDA has two classifications for cell-based products that come from a donor. One requires that the cells be dead (no metabolic activity) and is called a 361 tissue registration. This is a quickie FDA form that gets filled out by the manufacturer of the tissue and is not an FDA approval. In fact, the FDA doesn't review the information at all other than noting an address where it may inspect the lab for the right type of processing techniques and cleanliness. The other is a cell drug, which is called a 351 designation, and this would require full FDA approval with clinical trials. Here the cells are viable. No birth-tissue product to date has a 351 cell-drug FDA approval for orthopedic use. See my video below for more details:
Liveyon is a company that has a quickie 45-minute 361 registration on its products and no FDA approval but claims that they have live stem cells anyway. Not only is this a regulatory problem, but I have never seen any convincing data that it's remotely true. In fact, I've blogged before on why the data that Liveyon provides to physicians as "proof" that its product has live mesenchymal stem cells, from a scientific standpoint, isn't worth the paper it's written on.
Despite this, the company has been known for very sexy and splashy advertising. I'm sure that alone has convinced quite a few doctors to use the products. Now it's known for something new…having a product pulled off the market.
The FDA Liveyon Recall
The FDA has recalled a Liveyon product called its Regen Series vials. If this is due to bacterial contamination, this has some very real risks. If this stuff is injected into a knee, the knee will likely develop septic arthritis (loss of cartilage due to the infection eating away at the joint). However, more concerning is that we have seen chiropractic and acupuncture clinics buying this stuff and injecting it IV. If one of these products ends up being given that way, this would lead to sepsis and possible death.
What the Recall Tells Us About the Liveyon Product
The FDA recall states that Liveyon is not the manufacturer of its own products (that's Genetech in San Diego). This is common in this space. Most of these companies that sell these tissues don't manufacture them or do any science, but rather are just marketing outfits.
The FDA Bubble Is Burst
Most physicians who buy this stuff and patients who fall for the ruse that this is a "young stem cell product" rather than dead tissue believe that it's carefully FDA regulated. Nothing could be further from the truth. In fact, as you've learned above, all it takes is filling out a free 45-minute form online to register your product. While the FDA reserves the right to inspect the premises, in reality, for many of these companies, that may not occur for years, by which time most may be out of business and on to the next moneymaking venture.
In this case, based on the language used by the FDA on the recall, the problem seems to have been identified through the MedWatch system. Meaning a complaint was logged and the FDA acted. However, realize that outside of that free online registration form, the FDA may or may not have ever inspected or reviewed how Liveyon was being manufactured. This is the bright line difference between a voluntary registration and a 351 cell-drug approval. In the latter scenario, the FDA carefully reviews all aspects of how the cells are handled, processed, tested, and shipped.
Another concern is that all such products that are made in lots or batches carry much greater risk than autologous procedures using the patient's own cells. For example, if autologous cells become contaminated, they impact one patient, identical to the risk of a surgery causing an infection. The scope of the disaster is limited. However, in products that are shipped around the country from a single manufacturing site, if a batch becomes contaminated, many, many people can be harmed with one error.
The Risks of Frozen vs. Irradiated Tissue
In the never-ending push to convince providers that dead tissue is really millions of young stem cells, many of these birth-tissue vendors have left the safety of "terminally sterilized" tissue. To do this, they have moved to shipping cells that are frozen. Let's explore this further.
Most companies in the birth-tissues space terminally sterilize tissues, usually through gamma irradiation. This means that they sterilize the cells by killing every living thing before shipping it to providers. In that way, the doctor can rest assured that he or she won't get a contaminated sample.
However, in the push to convince providers that these dead products have live cells, a few companies have moved away from the safer terminal sterilization and instead ship frozen tissue without sterilization. While these frozen products are tested as a batch for communicable diseases in the donor, they aren't tested sample by sample for contamination in the same way that cell drugs are required to be tested. In fact, they rely on a sterile processing technique to reduce the risk of contamination, which as we see in the case of Liveyon failed.
The upshot? This FDA Liveyon recall exposes the risk that providers and patients take in using these products that claim to have live stem cells. These products skip terminal sterilization and are not tested product by product for bacteria or viruses, instead relying on donor testing for communicable diseases and sterile processing to protect patients. In addition, unlike a surgical procedure that risks one patient, with these products, many more patients can be placed at risk all over the country.
________________________________________________
After the publication of this blog, Liveyon issued the following statement:
Liveyon
IRVINE, Calif. – Oct. 9, 2018 – PRLog — The Center for Biologics Evaluation and Research (CBER), a division of the Food & Drug Administration (FDA), which oversees human cells and tissue-based products, contacted Liveyon on Thursday, September 27, 2018. CBER stated concerns related to the products manufactured by Genetech and informed Liveyon of reported possible adverse reactions due to the use of the ReGen Series® product. Liveyon immediately suspended shipment of all product pending an inquiry by CBER into the source of the adverse reactions. In addition, Liveyon voluntarily recalled any Genetech products it may have distributed.
Working closely with the FDA, Liveyon has executed a strategic recall action plan and has immediately begun the voluntary recall process. The decision to stop shipment of Genetech products and implement the recall was to ensure the safety of all patients, regardless of whether the adverse reactions were product- related or the result of any procedural misuse of the product.
Liveyon immediately discontinued the purchase any product from Genetech and has procured new product from an alternative manufacturer. Liveyon has secured a manufacturer which has been in business for more than 15 years and manufactures the new product in a cGMP compliant facility. The new manufacturer is a US-based, FDA registered, fully licensed and compliant umbilical cord blood/tissue bank accredited by the America Association of Blood Banks (AABB). It is a member of the Be The Match Program and has passed all FDA inspections.
Liveyon will resume distribution of the new product line effective Monday, October 8, 2018.
Sincerely Yours
John W. Kosolcharoen
Founder/CEO
Liveyon LLC
Media Contact
Erin Sairafe
[email protected]
800-578-0983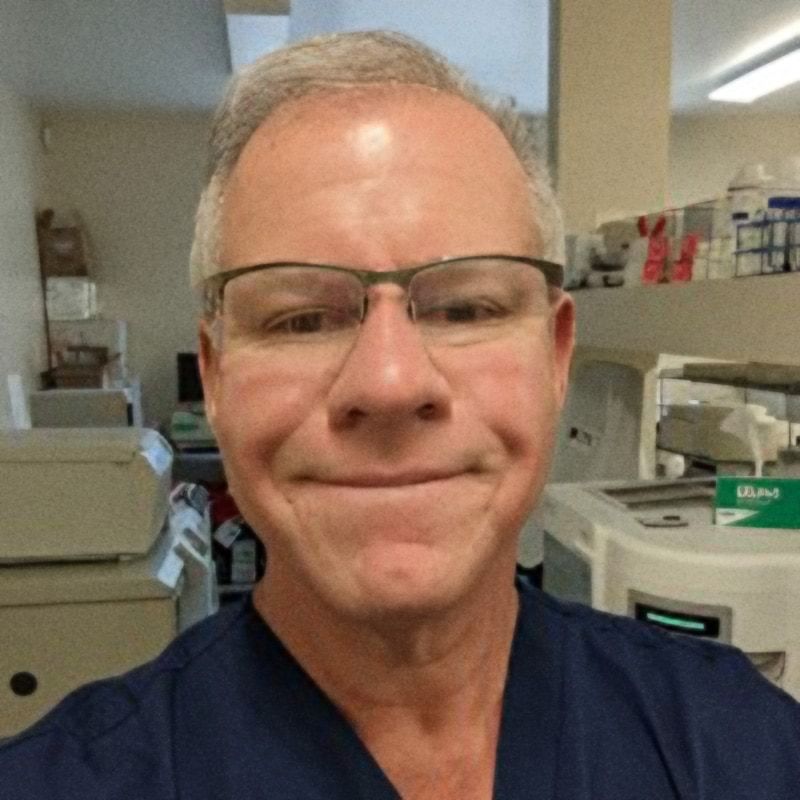 Chris Centeno, MD
is a specialist in regenerative medicine and the new field of Interventional Orthopedics. Centeno pioneered orthopedic stem cell procedures in 2005 and is responsible for a large amount of the published research on stem cell use for orthopedic applications.
View Profile
If you have questions or comments about this blog post, please email us at [email protected]
NOTE: This blog post provides general information to help the reader better understand regenerative medicine, musculoskeletal health, and related subjects. All content provided in this blog, website, or any linked materials, including text, graphics, images, patient profiles, outcomes, and information, are not intended and should not be considered or used as a substitute for medical advice, diagnosis, or treatment. Please always consult with a professional and certified healthcare provider to discuss if a treatment is right for you.