Goodbye from Grand Cayman Again!
It's time to leave Grand Cayman again! I've been down here at our advanced stem cell practice site for the past two weeks and it's now time to head back to the mountains of Colorado. So what have I been up to for the past 14 days?
Culture-Expanded Mesenchymal Stem Cells
To learn more about what we do here down in Grand Cayman at the Regenexx licensed site, see my video below:
Find a Regenexx Location Near You
78 clinic locations offering non-surgical Regenexx solutions for musculoskeletal pain.
Find a Location
Treating Pro Athletes
Our licensed site here banks the stem cells of many NFL athletes. This trip I treated an NFL quarterback's shoulders. Hopefully, I saved him from a big career-ending surgery.
Multiple Sites
One of the places where culture-expanded cells make a big difference is when many sites need to be treated. Why? Because we can deliver more stem cells to more sites than any technology used in the United States. For example, I treated patients this week who had neck and back issues, shoulder problems, knee arthritis, and a few other issues.
Hip Arthritis
While up to severe knee arthritis and mild hip arthritis do well with same-day stem cell treatment, moderate to severe hip arthritis often fails. Hence, many of these patients come down here as culture-expanded stem cells work better for these conditions. So several of the patients I treated were simply not treatable with the technology we use in the U.S.
Join us for a free Regenexx webinar.
Can't I Just Inject Amniotic/Umbilical Cord Stem Cells or Exosomes in the States?
The U.S. is flooded with stem cell scams right now. We have alternative health clinics hiring nurses and physician assistants to blindly inject magic stem cell cocktails. Sounds too good to be true? That's because all of these stem cells are dead.
How about magic exosome shots? Stem cells produce exosomes in response to their local environment, so injecting exosomes without stem cells is like using paint without an artist and hoping for a masterpiece. See more below:
How about fat stem cells? There is no fat stem cell therapy offered in the US that has anywhere near the number of stem cells we can inject down here.
How about cultured cells in the United States? There are several services breaking US drug laws that offer these procedures. However, since they represent an illegal drug product, don't count on being sure you will get any stem cells as they can be confiscated by the government. More importantly, the types of clinics floating the risk of using this illegal drug product often have no idea how to deploy these cells, so these therapies often fail.
My Sunset Pics
I try to take a picture every night from my back porch here as the sunsets are often amazing. It gives you some sense of the natural beauty of the Caribbean Sea. Those are above, so enjoy!
The upshot? It's always bittersweet leaving this beautiful island. We can do things here using advanced interventional orthopedics that we can't in the states, which makes this place unique. I'll be back in July!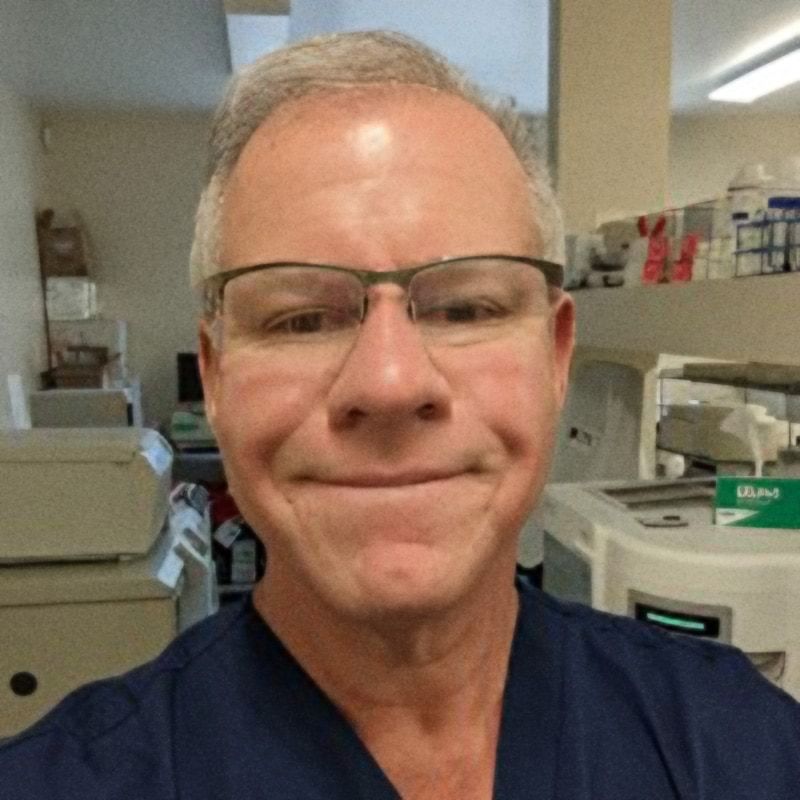 Chris Centeno, MD
is a specialist in regenerative medicine and the new field of Interventional Orthopedics. Centeno pioneered orthopedic stem cell procedures in 2005 and is responsible for a large amount of the published research on stem cell use for orthopedic applications.
View Profile
If you have questions or comments about this blog post, please email us at info@regenexx.com
NOTE: This blog post provides general information to help the reader better understand regenerative medicine, musculoskeletal health, and related subjects. All content provided in this blog, website, or any linked materials, including text, graphics, images, patient profiles, outcomes, and information, are not intended and should not be considered or used as a substitute for medical advice, diagnosis, or treatment. Please always consult with a professional and certified healthcare provider to discuss if a treatment is right for you.