IOF 2017 Conference Recap
The Interventional Orthopedics Foundation annual conference just ended so I thought it was a great time to summarize the most interesting talks. There were a packed house and a fantastic lineup of speakers here in the Rockies and here's what transpired.
What is Interventional Orthopedics?
Interventional Orthopedics (IO) is a new medical specialty that's focused on:
Injectates that can facilitate healing of bone, tendon, ligament, muscle, or cartilage
Precise placement of those injectates into damaged structures using imaging guidance
The eventual development of new tools to facilitate percutaneous tissue manipulation
Find a Regenexx Location Near You
77 clinic locations offering non-surgical Regenexx solutions for musculoskeletal pain.
Find a Location
IOF 2017 Highlights
Arnie Caplan: It's often said that the smartest among us don't hide behind jargon, they seek to explain the complex in simple terms. Arnie Caplan is one of those scientists. As the researcher who coined the term Mesenchymal Stem Cells (MSCs), he could easily get up to the podium and snow the physician audience with a talk so steeped in cell biology terminology that their heads would spin. Instead, Arnie tells stories that explain how it all works. His focus at IOF was to discuss how MSCs (he doesn't like the term "stem cell" but instead "Medicinal Signaling Cell") are involved in a fantastic game of immunoevasion. Not only do they fool the immune system, but they also secrete a host of chemicals in response to what they detect in their environment that can heal tissue and keep scarring to a minimum. They also secrete an antibiotic chemical that can kill bacteria as well as one that activates narcotic receptors to reduce pain. Finally, the pericytes that can become MSCs that live on blood vessels are jacked directly into the sympathetic nervous system, rewriting 100 years of medical textbooks on how blood vessels and the nervous system interact. He pointed us all to a great diagram recently published in the journal Nature that summarizes what we know about MSCs. The bottom line is that we all need to rethink what we think we knew about MSCs.
Jay Smith, Marko Bodor, John Pitts, and Chris Connor-This illustrious crew from private practice and the halls of academia (Jay is from Mayo) were able to lead an IO Innovators Section. Marko and Jay showed several new devices for performing carpal tunnel release through a needle and guided by ultrasound that get the same or better results as surgery with much less recovery. John Pitts reviewed some of the most recent data on our groundbreaking ACL procedure that replaces the need for surgery in about 70% of ACL tear injuries. Finally, Chris showed us his plans for designing a surgical rotator cuff repair that can be performed through a needle and that uses ultrasound guidance that will allow tears to be sewn and anchored without surgery. The bottom line is that more and more operations will be replaced by precise injections over the next decade.
Ashlee Watts and Neven Steinmetz-Ashlee is a Ph.D. Vet in charge of cell-based orthopedic research from Texas A and M, and Neven is our very own Ph.D. research director. Both focused on getting and counting more cells from bone marrow. Ashlee reviewed new bone marrow aspiration techniques she was researching, and Neven led a panel on the best ways for physicians to count cells to impact their treatment decisions. Bottom line, Total Nucleated Cell Count seems to be the most practical method we have at the moment.
Sean Mulvaney: Sean is a US Army Colonel and former special operations soldier who also happens to be a physician who specializes in IO. He shared a sympathetic block technique that he has researched that effectively reduces the sympathetic overdrive of PTSD for months at a time. The goal is to allow our wounded warriors to make some progress sorting out their experiences. The bottom line is that we can modulate how the sympathetic nervous system revs up the body in PTSD with a precise injection.
Gaetano Scuderi: Guy is a spine surgeon who has performed extensive research on A2M, a molecule that helps to get rid of toxic arthritis breakdown chemicals and hopefully slow the progression of the disease. While this can be concentrated in serum and used clinically now, he also has focused on producing a recombinant drug that hopefully will turn out to be a "Super A2M". The bottom line is that blocking cartilage breakdown may be as critical as ramping up repair.
Don Bufford-Don is a Dallas Orthopedic surgeon who has taken some of the IO injections we teach and performed them using arthroscopy. His videos are fascinating peeks at what these tissues look like when they're being injected. Bottom-line is that many IO procedures require high skill levels and extensive training to be able to target small areas that need help.
Greg Lutz-Greg is an IO physician from HSS in New York and presented his two-year data on a high-level, platelet rich plasma (PRP) disc injection study. The bottom-line is that PRP seems to work well for discs that have tears, good height, and are likely painful. Also, he's been seeing better results since upping the concentration of the PRP.
Wayne McIlwraith-If Arnie Caplan is the conceptual grandfather of physician stem cell treatments, Wayne can stake a claim for being it's clinical grandfather. He began using stem cells as a veterinary orthopedic surgeon and scientist many years ago and has published more clinical equine work than almost anyone else. The bottom line of his talk is that while the research supports that MSCs can help cartilage and tendons, what's used and how makes a difference.
Andy Ittleman-Andy is the attorney who litigated the Regenerative Sciences case and who knows more about the US regulation of biologics than anyone else I have ever met. His talk focused on FDA regulations and how many fat and amniotic tissue products currently being offered are illegal to use without FDA approval in place for a drug study. The bottom line is that Andy took the "bully pulpit" to outline his vision as to how physicians can steer the IO ship in uncertain regulatory waters.
I purposefully left out a few topics as I intend to cover those in more detail in future blogs.
The upshot? This meeting hopefully left attendees with more ideas about how to up their cell therapy and IO game at home. Today we have two courses at the IOF Learning Center in Broomfield where physicians will master a bone marrow aspiration, mini-liposuction, as well as advanced hip and knee injections. So time to get moving over there so I can take off my moderator hat and put on my instructor cap!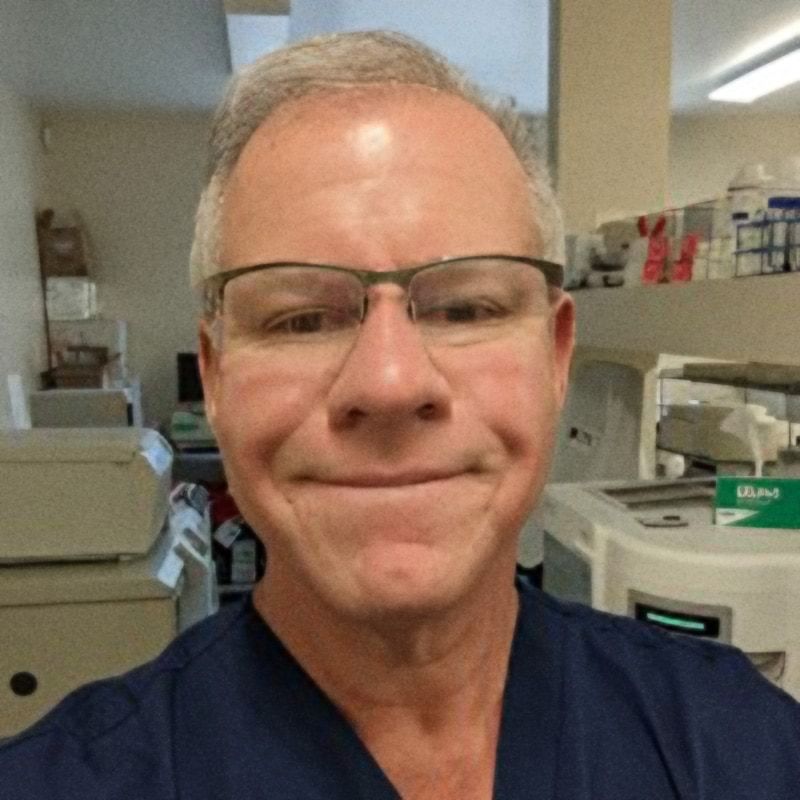 Chris Centeno, MD
is a specialist in regenerative medicine and the new field of Interventional Orthopedics. Centeno pioneered orthopedic stem cell procedures in 2005 and is responsible for a large amount of the published research on stem cell use for orthopedic applications.
View Profile
If you have questions or comments about this blog post, please email us at [email protected]
NOTE: This blog post provides general information to help the reader better understand regenerative medicine, musculoskeletal health, and related subjects. All content provided in this blog, website, or any linked materials, including text, graphics, images, patient profiles, outcomes, and information, are not intended and should not be considered or used as a substitute for medical advice, diagnosis, or treatment. Please always consult with a professional and certified healthcare provider to discuss if a treatment is right for you.