Is "Ironman Knee" Blocking Your Bucket List?

Everyone has a bucket list or the things they want to do before they exit stage left. When you're in your 30s and 40s, most of us don't think about it too much. When you hit your 50s you begin to think about maybe crossing a few thing off. So it was for a patient of Dr. Leiber's – our Regenexx Network provider in the Tampa Bay area. She had always wanted to be an Ironman, but when she began to try to increase her activities, her 56 year old body wouldn't cooperate as she found out the hard way about the phenomenon of Ironman Knee. This is defined by the sudden appearance of knee pain by athletes either training for, or after a big race. Thankfully, Dr. Leiber was able to use the Regenexx procedures to help her reach her goals.
This patient is a 56 year old athletic school teacher who began running and trying mini-triathlons at age 50. She promptly lost 20-30 lbs, but unfortunately, she had a prior meniscectomy knee surgery on both sides. When Dr. Leiber saw her for the first time last December, she was having intermittent 8-9/10 pain which caused difficulty with pretty much all athletic endeavors including biking, running, prolonged walking, boot camp, triathlon training, and climbing. At that point, becoming an IronMan was all but a distant dream. Knee replacement had been recommended to her after activity modification, NSAID drugs like Motrin and a steroid injection had failed.
Her imaging in the office showed moderate to severe joint space narrowing with areas of full thickness cartilage loss over the inside of the knee and groove for the knee cap. Her meniscus appeared severely degenerated on both sides and her main knee ligaments (ACL and PCL) were partially torn. Suffice it to say that her knee was a structural mess!
Since completing the Ironman was on her bucket list and doing that with a knee replacement was very unlikely, in February of this year she gave Regenexx a shot. Dr. Leiber completed the Regenexx-SD procedure and sent her to physical therapy to begin beefing up her muscles. Sure enough, she began training for the Ironman soon after and after not seeing her for awhile he received the following email from her:
"Please let Dr. Leiber know that I did it and I am an IRONMAN!!  (Also, my knee held up really well)."
He saw her this past week for a Regenexx-SCP maintenance procedure. For very active athletes and/or patients with severe arthritis, we offer the ability to get regenerative shots to "top up" the stem cell procedure. Her knee was doing great without any swelling with tighter ligaments and no pain.
The upshot? This is a great story of perseverance despite all odds. What we love to do at Regenexx is to use advanced interventional orthopedics to allow aging athletes to keep going. We all have that list of things that we envision for ourselves when we get older, and when the reality of what happens in the body begins to get out of whack with those goals, it's time to consult a Regenexx doc!
Find a Regenexx Location Near You
76 clinic locations offering non-surgical Regenexx solutions for musculoskeletal pain.
Find a Location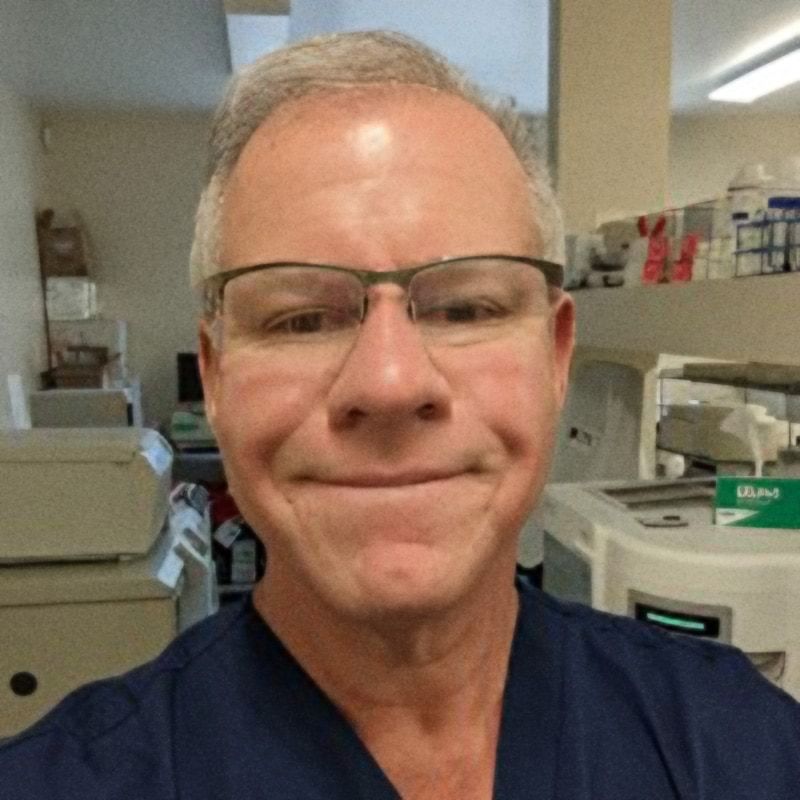 Chris Centeno, MD
is a specialist in regenerative medicine and the new field of Interventional Orthopedics. Centeno pioneered orthopedic stem cell procedures in 2005 and is responsible for a large amount of the published research on stem cell use for orthopedic applications.
View Profile
If you have questions or comments about this blog post, please email us at info@regenexx.com
NOTE: This blog post provides general information to help the reader better understand regenerative medicine, musculoskeletal health, and related subjects. All content provided in this blog, website, or any linked materials, including text, graphics, images, patient profiles, outcomes, and information, are not intended and should not be considered or used as a substitute for medical advice, diagnosis, or treatment. Please always consult with a professional and certified healthcare provider to discuss if a treatment is right for you.