My Upcoming Homeric Journey
Two weeks from now, my wife and I will begin a new chapter in our lives. For two 6-week periods a year, I will be a digital nomad, working from a sailboat in the Mederteranian Sea. How did we get here and what does that mean? Let's dig in.
4 am Days
I grew up a middle-class kid in a part Hispanic, Catholic family. I got my first job at age 14 when my brothers, who worked construction sites over the summers, allowed me to tag along. It was hard honest work that paid well and it had a powerful influence on me. Working out there in the sweltering Florida summer sun and waiting for the predictable afternoon summer storms to cool me down, I looked around and observed what I didn't want to do with my life. While I was a smart nerd, I could have easily gone down the road of not working hard in school, but construction sites showed me where that road lead. Hence, I doubled down on education.
In medical school, my classmates nicknamed me "Captain Intensity" because I was a dog with a bone once I dove into something. Once I became a physician and got out in private practice, that intensity transformed into the wake-up early 12-hour days that defined my career. My standard wake-up time for the past several decades has been around 5 am. In fact, this blog began in 2007 as a way for me to do two things at once: keep up with the firehose of daily scientific studies and developments and place content online that could help my patients understand complex subjects.
However, since the pandemic, my wake-up times have gotten earlier. I think that's because I wanted to add more hard research citations to what I write. That takes time, so the only part of the schedule that could give was waking up earlier. So now my average wake-up time is around 4 am.
Find a Regenexx Location Near You
78 clinic locations offering non-surgical Regenexx solutions for musculoskeletal pain.
Find a Location
Taking My Foot Off the Accelerator
As I built the world's largest and arguably most successful full-time interventional orthobiologics practice and the Regenexx network, my foot has been on the accelerator for decades. Like many, with the insanity that was COVID-19, I got a chance to look back and decide if I wanted to do that and be one of those guys who was still working 60-70 hour weeks well into my 80s. My thoughts instantly ran to my mom and dad.
My parents had big plans for their retirement. They raised 7 children on my Dad's middle-class salary and later my mom went back to work as an R.N. They were proud that every kid was given a chance to go to college. They began raising kids in 1950 and the last kid left the nest 35 years later in 1985. When they were finally empty nesters, they had huge plans to travel. Then my dad got sick with Diffuse Lewy Body, which is the second leading cause of dementia. It's a crazy disease that combines all of the bad parts of Alzheimer's, with the awful parts of Parkinson's, with some hallucinations thrown in just for good measure. My mom dutifully stayed by his side until the last second.
Hence, after the pandemic, I made a decision to begin to slow down a bit. That didn't mean retiring, as I still have a few key things I want to accomplish. For example, it has been my career goal with Regenexx to make interventional orthobiologics the standard of care and secure widespread insurance coverage so that every patient can have access to technologies that avoid orthopedic surgery. In the end, I decided on two 6 week periods where I would work as a digital nomad.
Sailing 101
I did some sailing in college and medical school and my wife and I wanted to travel, so I cooked up a plan to sail the Mederteranian in two 6-week periods a year. At that pace, beginning in Gibraltar, it would take around 3 years to wind our way along the coast of southern Spain, and France, see the islands like Ibiza and Corsica, around Italy, and then through Croatia and finally across the Corinth canal into the Greek islands. That epic journey begins in two weeks when we pick up a boat we bought in France.
Join us for a free Regenexx webinar.
The Game Plan for this First Leg of Our Journey
So beginning Sept 15th through Oct 31st, I will join the growing ranks of digital nomads around the world. I'll continue to see patients through telemedicine with the help of Elon Musk's Starlink while on the sailboat. That focus will be mostly craniocervical instability, which has consumed more and more of my practice over these past few years. I will continue to blog, but likely at a once-a-week pace, getting back to more frequent blogging when I return. The rest of my time will continue to focus on my responsibilities as CMO (Chief Medical Officier) for Regenexx, the company I founded in 2005. I will be very reachable with my cell, a 5G modem tuned for Europe, and Mr. Musk's global satellite network.
When I'm in the office, it will be medicine as usual. Meaning nothing will change about my ability to continue to see patients, perform procedures, help educate doctors, and create new ways to help people avoid surgery.
The upshot? For two 6-week periods a year, this blog will slow down to once a week, Having said that, I'm looking forward to an epic Homeric journey through the modern-day Mediterranian. Who knows, I may even include a shot or two of where I'm blogging from!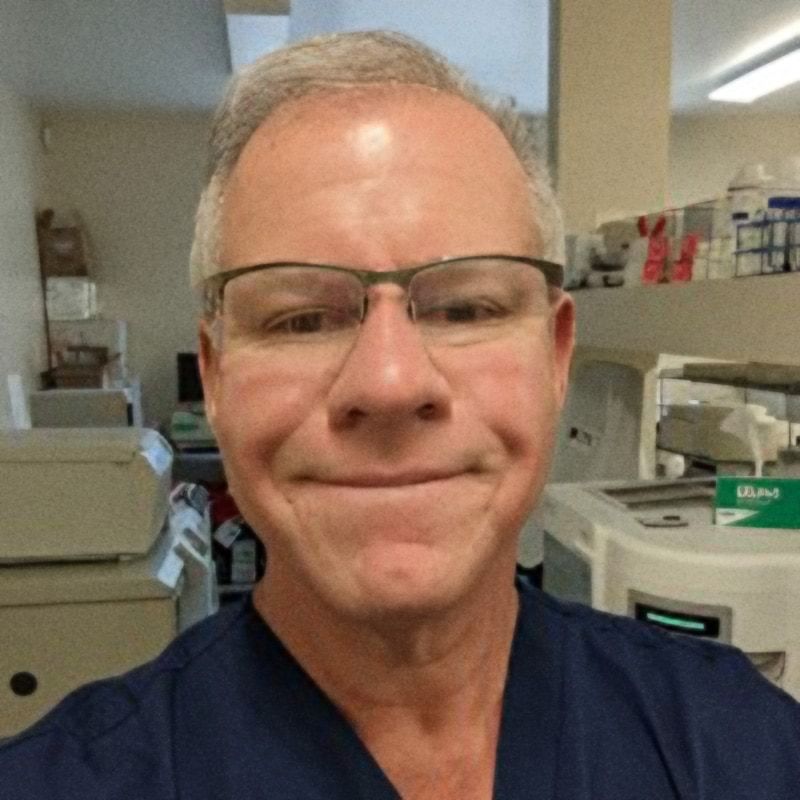 Chris Centeno, MD
is a specialist in regenerative medicine and the new field of Interventional Orthopedics. Centeno pioneered orthopedic stem cell procedures in 2005 and is responsible for a large amount of the published research on stem cell use for orthopedic applications.
View Profile
If you have questions or comments about this blog post, please email us at [email protected]
NOTE: This blog post provides general information to help the reader better understand regenerative medicine, musculoskeletal health, and related subjects. All content provided in this blog, website, or any linked materials, including text, graphics, images, patient profiles, outcomes, and information, are not intended and should not be considered or used as a substitute for medical advice, diagnosis, or treatment. Please always consult with a professional and certified healthcare provider to discuss if a treatment is right for you.