New Research: All Hip Replacement Devices Have Wear Particles
Hip arthritis is a terrible problem even for advanced regenerative medicine. If patients are caught in the right stage, this issue is very treatable. However, if the arthritis is very advanced, it can be resistant to treatment. So some of these patients will need to get a hip replacement despite trying a stem cell procedure. Up until now, we've believed that some devices were better than others. However, a new study suggests that they all have serious problems.
Who is Best Suited for Treatment with Advanced Regen Med?
Unlike clinics peddling magic stem cell treatments, at Regenexx we use our considerable registry data to help guide treatment decisions. In the case of hip arthritis treatment, if you have mild or moderate hip arthritis and are younger than 55, you may be a good candidate for a same-day stem cell treatment with HD-BMC. If you're older or have more severe arthritis, then only a cultured stem cell treatment would give you a reasonable shot at saving the hip. What if you're not a candidate for a precise stem cell injection or a stem cell treatment fails? Then you're a candidate for a hip replacement. Let's explore those issues further.
Find a Regenexx Location Near You
87 clinic locations offering non-surgical Regenexx solutions for musculoskeletal pain.
Find a Location
What is a Wear Particle?
Mechanical things, no matter how sophisticated, wear down over time. A hip replacement device is no different. When it wears, it produces small shavings of whatever the device is made of, which can cause problems for the patient. What type of complications?
I and others have always assumed that there were some hip replacement devices out there that produce so few wear particles that they would be negligible. However, now a new study reports that all hip replacement devices have wear particle problems.
Hip Replacement Device Types
Hip replacement prosthesis types are named by what makes up the socket and the ball. So a metal on metal means that there is a metal socket on a metal ball. Or a metal on ceramic means that there are a metal socket and a ceramic ball. Many different materials are used which include metal, ceramic, and many types of polyethylene plastic.
Learn about Regenexx procedures for hip conditions.
New Research on Wear Particles in All Hip Replacement Device Types
The new study looked at more than three thousand hip replacement patients who were undergoing a revision surgery for wear particle adverse reactions related to the implanted device. The authors expected to see more problems related to metal on metal (AKA MoM or minimally invasive Birmingham type) hips, as issues with this kind of prosthesis are well documented. However, that's not what they found. Instead, ceramic on metal produced more than twice as many adverse reactions compared with other types. Also, these metal debris revisions were performed earlier in non-metal on metal devices as compared to MoM hips. Also, non-MoM hips had more abnormal findings at the time of revision surgery and more adverse events due to surgery when compared to MoM hips.
The upshot? All hip replacement prostheses types produce wear particles that can aggravate and destroy local tissues and can get severe enough to warrant a revision surgery. What can you do if you have hip arthritis and want to avoid this mess? Do the opposite of what most orthopedic surgeons tell patients (wait until you absolutely need a replacement surgery) and get your hip checked early. Also, avoid steroid shots that will make you feel better in the short run and then advance the pace of arthritis by killing off cartilage and bone tissues. You want your hip to be in the best shape possible to benefit from a stem cell procedure!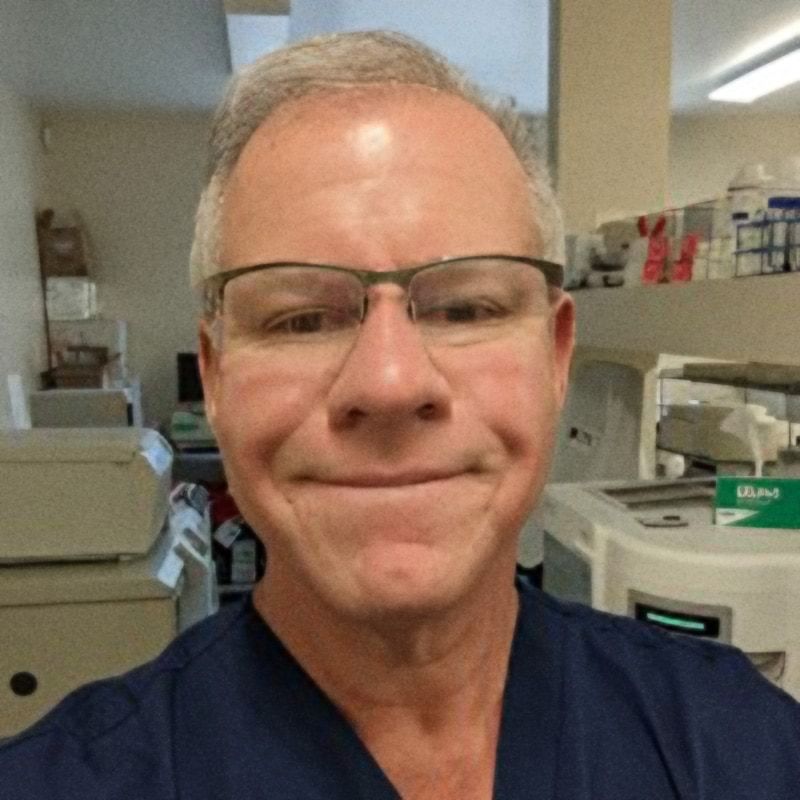 Chris Centeno, MD
is a specialist in regenerative medicine and the new field of Interventional Orthopedics. Centeno pioneered orthopedic stem cell procedures in 2005 and is responsible for a large amount of the published research on stem cell use for orthopedic applications.
View Profile
If you have questions or comments about this blog post, please email us at [email protected]
NOTE: This blog post provides general information to help the reader better understand regenerative medicine, musculoskeletal health, and related subjects. All content provided in this blog, website, or any linked materials, including text, graphics, images, patient profiles, outcomes, and information, are not intended and should not be considered or used as a substitute for medical advice, diagnosis, or treatment. Please always consult with a professional and certified healthcare provider to discuss if a treatment is right for you.