New Patient Outcome App: We're Upping Our Own Game
We've always published our outcomes. What's bizarre is that few other clinics have followed suit. Maybe it's because we've been doing this work longer than any other clinic. Now we're upping our game again with a level of transparency that doesn't exist for any other stem cell clinic—real-time outcomes that patients can access online.
Outcomes and Why They're Critical
Let's face it: despite our 11 years of experience injecting stem cells into the various areas of the musculoskeletal system, many physicians out there still think stem cells are some sort of voodoo. While we have seen less and less of this year after year, we still need to collect and publish results (aka outcomes) to convince mainstream physicians that this procedure is for real. As a result, Regenexx has published a plurality of the world's orthopedic stem cell research.
While we've taken this commitment seriously, few other clinics and doctors do. Many will talk a big game, but when it comes down to it, they don't take the time, energy, and resources necessary to collect outcomes. This list includes many academic physicians who should be doing this but can't seem to get their act together to get it done.
Find a Regenexx Location Near You
77 clinic locations offering non-surgical Regenexx solutions for musculoskeletal pain.
Find a Location
Real vs. Faked or Made-Up Outcomes
One of the things we've seen out there in the stem cell wild west is "made-up" outcomes, which is disturbing. My experience with this phenomenon began with an orthopedic surgeon in Florida who started using stem cell injections about four years after we began. At that point, we had put up our first set of stem cell outcomes for knee arthritis, and one day I found those copied and pasted on his website. Huh? He used a completely different procedure than we did so our outcomes didn't apply, so I told him to take them down. He did this but then promptly inserted completely fabricated outcomes. When I confronted him about these results, he admitted these were his estimates of how he thought his patients fared rather than any compilation or analysis of pre- and post-procedure data collection. Yikes!
I've also written other blog posts about how other physicians have estimated their outcomes. For example, one recent research paper on fat stem cells used to treat knee arthritis used an "outcome" that was two-thirds determined by what the treating doctor thought! So even if the patient didn't report that he or she did well, the doctor could make that poor outcome look great by voting that the patient's assessment was wrong! Nuts! No other medical specialty outside of orthopedics would tolerate such nonsense.
Regenexx Outcomes
We've spent years collecting outcome data and are now actively tracking more than 9,000 Regenexx patients in a registry. It takes a team of people thousands of man-hours a year to contact all of these people and send and collect outcome forms. It's a thankless and gargantuan task.
We've always published these results and have updated these infographics every year. However, recently we developed an outcome app that is now used by our network providers to analyze a real-time extract of the registry. For example, our providers can pull up all of their knee patients to see what they're reporting.
Recently, I realized that we needed to have all of this information available to patients. Why? It shows a level of transparency that doesn't exist in medicine. Also, it demonstrates the difference between being seen in a Regenexx clinic and the rest of the clinics that offer stem cell treatment. Heck, the other clinics have no data, let alone data that you can search online and slice and dice how you want it when you want it. Here is a link to get to that new data analysis tool. We're still working on the mobile version of this app, which should be available soon, so it's now only optimized for computers and tablets.
The upshot? Nobody else takes outcomes as seriously as Regenexx. Nobody is even a distant second. Now we're doing what real leaders do—when there is no competition, you up your own game!
Learn about Regenexx procedures for foot & ankle conditions.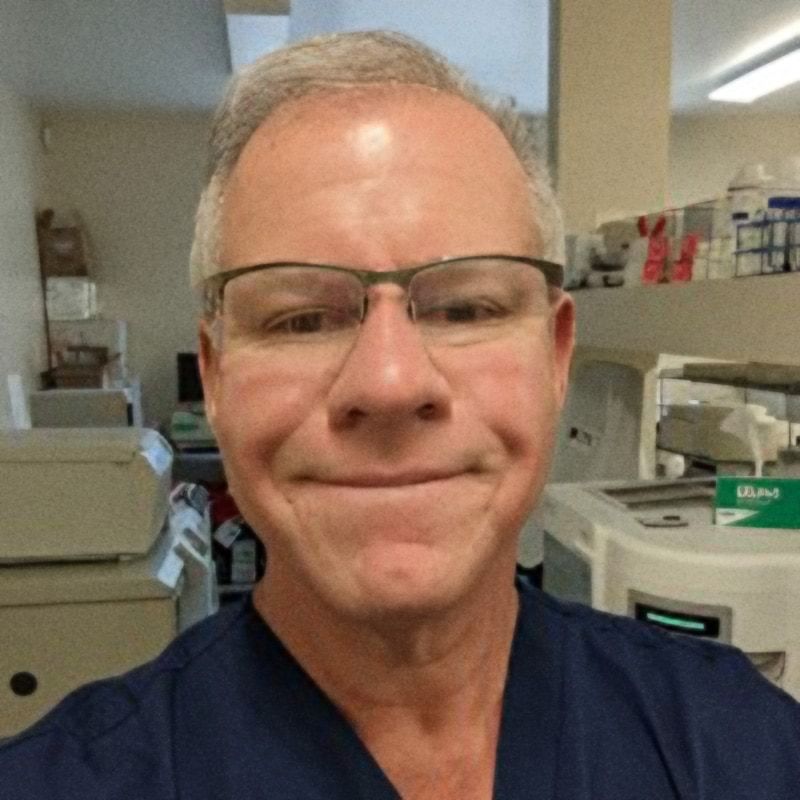 Chris Centeno, MD
is a specialist in regenerative medicine and the new field of Interventional Orthopedics. Centeno pioneered orthopedic stem cell procedures in 2005 and is responsible for a large amount of the published research on stem cell use for orthopedic applications.
View Profile
If you have questions or comments about this blog post, please email us at [email protected]
NOTE: This blog post provides general information to help the reader better understand regenerative medicine, musculoskeletal health, and related subjects. All content provided in this blog, website, or any linked materials, including text, graphics, images, patient profiles, outcomes, and information, are not intended and should not be considered or used as a substitute for medical advice, diagnosis, or treatment. Please always consult with a professional and certified healthcare provider to discuss if a treatment is right for you.