Physical Therapy Is as Good as Knee Surgery for Degenerative Meniscus Tears Yet Again
Do common orthopedic surgical procedures work? Increasingly, research is showing that many are ineffective. This morning we'll focus on one of the most common surgical procedures in the world, arthroscopic partial meniscectomy (APM). Let's dig in.
Meniscectomy 101
The idea behind APM is simple. The patient usually notices sudden knee pain and an MRI is taken. That image shows a meniscus tear, hence the surgeon must go in and remove the torn part of the meniscus.
Meniscus tears tend to come in two flavors: traumatic and degenerative. A traumatic meniscus tear is usually found in a younger person who has a specific sports injury. For example, a 22-year-old playing soccer gets tackled and has severe pain and an MRI shows a pristine knee and a swollen meniscus with a tear. The degenerative variety is when a middle-aged person suddenly feels knee pain with or without trauma and the MRI shows that the meniscus is degenerative and is torn.
Find a Regenexx Location Near You
82 clinic locations offering non-surgical Regenexx solutions for musculoskeletal pain.
Find a Location
The Degenerative Meniscus Story Unravels
The big problem for the story behind getting surgery for a degenerative meniscus tear began to unravel when MRI research showed clearly that these tears aren't usually painful (1). Meaning that more often than not, that MRI of the knee shows a degenerative tear that has been there for years and isn't causing the pain.
Next, clinical trials began to show that for any clinical condition APM didn't work. That included when the knee had arthritis, didn't have arthritis or even had mechanical locking (2-4). Then a 2018 study compared APM for a degenerative meniscus tear to a faked placebo surgery and found no difference in clinical outcome between the two procedures (5).
More Research
Given the research above, you would think that APM would have all but disappeared as a surgical procedure as of about 2013, but almost certainly by 2016 and definitely by 2018. However, I still see patients getting these surgeries.
Can APM as a procedure get any more dead in the water? Just recently, new research was published showing again that this procedure is no better than physical therapy. The ESCAPE trial looked at the results of 321 middle-aged meniscus tear patients randomized to physical therapy (PT) or APM (6). Again, no difference in outcomes between the two treatments was found.
Evidence of Harm
We also have research showing that APM increases the rate of osteoarthritis progression (11). Meaning that taking out a piece of the cushion known as the meniscus increases the wear and tear of the knee. In addition, an analysis of the government-funded Osteoarthritis Initiative database where x-rays and MRIs are routinely taken to track the progression of knee arthritis shows that APM increases lost cartilage within the first year after surgery (12).
Join us for a free Regenexx webinar.
Why Is this Procedure Still Being Used?
The good news is that recently published research has shown that APM surgery rates declined about 15% from 2005 to 2015 (7). In addition, insurance coverage is beginning to falter. For example, Aetna now considers APM for degenerative meniscus tears to be experimental, but regrettably covers it for other indications (8). Medicare has also signaled they intend to get rid of APM when used in an arthritic knee (9). Blue Shield of California still covers APM for meniscus tears but has added many hoops to jump through to get approval (10).
Ultimately, getting completely rid of APM will require all insurers to refuse to cover this procedure. However, despite clear evidence that APM isn't effective for a meniscus tear without arthritis, that clinical indication is still hanging around. Why? IMHO that's because it's a huge financial driver for hospitals and surgeons.
The upshot? Please don't get APM surgery for a meniscus tear! It's not effective and exposes you to unnecessary risk. While insurance companies are increasingly refusing to cover APM for things like a degenerative meniscus tear, it looks like most will still approve the procedure when there is no arthritis, despite research showing that APM doesn't work for this clinical indication either. Hence, you as the patient need to be the one to "just say no".
_____________________________________________________
References:
(1) Englund M, Guermazi A, Gale D, et al. Incidental meniscal findings on knee MRI in middle-aged and elderly persons. N Engl J Med. 2008;359(11):1108–1115.
(2) Finnish Degenerative Meniscal Lesion Study (FIDELITY) Group. Arthroscopic Partial Meniscectomy versus Sham Surgery for a Degenerative Meniscal Tear. N Engl J Med 2013; 369:2515-2524
(3) Katz JN, Brophy RH, Surgery versus Physical Therapy for a Meniscal Tear and Osteoarthritis. N Engl J Med 2013; 368:1675-1684
(4) Sihvonen R, Englund M, Mechanical Symptoms and ArthroscopicP artial Meniscectomy in Patients With Degenerative Meniscus Tear: A Secondary Analysis of a Randomized Trial. Ann Intern Med. [Epub ahead of print 9 February 2016]164:449–455. doi: 10.7326/M15-0899
(5) Sihvonen R, Paavola M, Malmivaara A, Itälä A, Joukainen A, Nurmi H, Kalske J, Ikonen A, Järvelä T, Järvinen TAH, Kanto K, Karhunen J, Knifsund J, Kröger H, Kääriäinen T, Lehtinen J, Nyrhinen J, Paloneva J, Päiväniemi O, Raivio M, Sahlman J, Sarvilinna R, Tukiainen S, Välimäki VV, Äärimaa V, Toivonen P, Järvinen TLN; FIDELITY (Finnish Degenerative Meniscal Lesion Study) Investigators. Arthroscopic partial meniscectomy versus placebo surgery for a degenerative meniscus tear: a 2-year follow-up of the randomised controlled trial. Ann Rheum Dis. 2018 Feb;77(2):188-195. doi: 10.1136/annrheumdis-2017-211172. Epub 2017 May 18. PMID: 28522452; PMCID: PMC5867417.
(6) Noorduyn JCA, van de Graaf VA, Willigenburg NW, et al. Effect of Physical Therapy vs Arthroscopic Partial Meniscectomy in People With Degenerative Meniscal Tears: Five-Year Follow-up of the ESCAPE Randomized Clinical Trial. JAMA Netw Open. 2022;5(7):e2220394. doi:10.1001/jamanetworkopen.2022.20394
(7) LaPrade MD, Camp CL, Krych AJ, Werner BC. Analysis of Charges and Payments for Outpatient Arthroscopic Meniscectomy From 2005 to 2014: Hospital Reimbursement Increased Steadily as Surgeon Payments Declined. Orthop J Sports Med. 2021 Jun 8;9(6):23259671211010482. doi: 10.1177/23259671211010482. PMID: 34164557; PMCID: PMC8191089.
(8) Aetna. Osteoarthritis of the Knee: Selected Treatments. Accessed 8/2/22. http://www.aetna.com/cpb/medical/data/600_699/0673.html.
(9) CMS. Arthroscopy for the Osteoarthritic Knee. Accessed 8/2/22. https://www.cms.gov/medicare-coverage-database/view/ncacal-decision-memo.aspx?proposed=N&NCAId=7&bc=AAAAAAgACAAA&
(10) Blue Shield of California. Knee Arthroscopy in Knee Osteoarthritis. Accessed 8/2/22. https://www.blueshieldca.com/bsca/bsc/public/common/PortalComponents/provider/StreamDocumentServlet?fileName=PRV_Knee_Arthroscopy.pdf
(11) Longo UG, Ciuffreda M, Candela V, Rizzello G, D'Andrea V, Mannering N, Berton A, Salvatore G, Denaro V. Knee Osteoarthritis after Arthroscopic Partial Meniscectomy: Prevalence and Progression of Radiographic Changes after 5 to 12 Years Compared with Contralateral Knee. J Knee Surg. 2019 May;32(5):407-413. doi: 10.1055/s-0038-1646926. Epub 2018 May 3. PMID: 29723872.
(12) Santana DC, Oak SR, Jin Y, Rothy A, Lee LL, Katz JN, Winalski CS, Duryea J, Jones MH. Increased Joint Space Narrowing After Arthroscopic Partial Meniscectomy: Data From the Osteoarthritis Initiative. Am J Sports Med. 2022 Jul;50(8):2075-2082. doi: 10.1177/03635465221096790. Epub 2022 May 23. PMID: 35604336.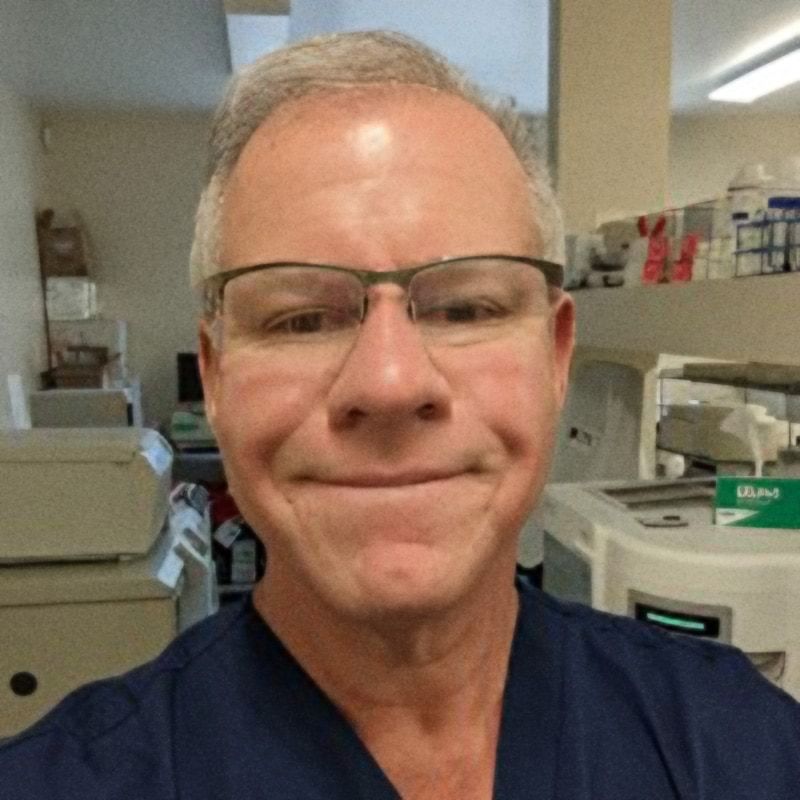 Chris Centeno, MD
is a specialist in regenerative medicine and the new field of Interventional Orthopedics. Centeno pioneered orthopedic stem cell procedures in 2005 and is responsible for a large amount of the published research on stem cell use for orthopedic applications.
View Profile
If you have questions or comments about this blog post, please email us at [email protected]
NOTE: This blog post provides general information to help the reader better understand regenerative medicine, musculoskeletal health, and related subjects. All content provided in this blog, website, or any linked materials, including text, graphics, images, patient profiles, outcomes, and information, are not intended and should not be considered or used as a substitute for medical advice, diagnosis, or treatment. Please always consult with a professional and certified healthcare provider to discuss if a treatment is right for you.