A Regenexx Hip Patient Update: Don't Know What You Don't Know
For physicians, like any expert, there's what you know versus what you don't. Breaking that down further, there is what you know, what you know you don't know, and what you don't know you don't know. The last category is a problem for doctors, as these days it's easy to look like an idiot because a patient who has deeply researched a topic brings in something you had no idea existed. At that point you can either do your own homework or, on the other end of the spectrum, you can just push back. It was in that setting that we met the protagonist of the story, Regenexx hip patient Dawn.
Dawn was determined to do something about her hips and had set up a candidacy evaluation with our Regenexx provider Dr. Venkatesh Movva to discuss a possible stem cell treatment. Shortly before that phone consultation, she found herself in a conversation with the antagonist of the story, a local doctor. Some doctors attempt to dissuade patients from stem cell procedures, and this guy was one of them.
Why would a doctor dissuade someone from trying a less-invasive procedure than a hip replacement, which has a really big side-effect profile? Many times it's because the doctor doesn't know what he doesn't know. Meaning there is no training on stem cells in medical school and residency, and while there is some exposure to stem cells now in conferences, some doctors only rarely attend these meetings. Sometimes it's because of the newness of the field of interventional orthopedics—an entirely different paradigm from the surgical model of orthopedics.
This doctor was one of those who didn't know what he didn't know. Rather than trying to do some homework, he pushed back against her idea of skipping a hip replacement and trying our precise and patented stem cell procedure. He was quite nasty and launched all sorts of nutty attacks against what we do here at Regenexx. As a patient, there are many possible reactions to such a thing. Many would just believe what was said, but Dawn was wiser than most and realized that this just didn't sound right, so she contacted us. We were able to show her that this doctor didn't know what he didn't know.
Like so many people, Dawn's bilateral hip pain was really interfering with and limiting her life. She desperately wanted to be able to run around and play with her children. She had been treated with steroid injections, which helped for a while but made things worse in the long run. She had looked into surgery but after considering the risks, she decided against it. Despite the negative propaganda from the local doctor, she went ahead with the candidacy phone consult. After reviewing her MRIs and taking a medical history, Dr. Movva determined Dawn was a candidate for the Regenexx-SD procedure for hip arthritis. Dawn became a Regenexx patient in February 2016 when both hips were treated with Regenexx-SD by Dr. Movva.
Now, six months post injection, Dawn is very happy with the results; she's back to work with less pain, and she's able to swim, run, and jump on the trampoline with her children. Being able to walk on loose sand on the beach, which she had not been able to do, has been a new thrill!  Dawn recently shared a funny story with us regarding a follow-up visit with a workers' compensation doctor:
"One thing I liked when I was released from Workmans comp, my Doctor in Houston Bone clinic watched me walk down the hall of his Doctor's office. He said this Regenexx wouldn't work. My friend that was with me whispered as we were walking…he's watching you. So I jumped and ran down the hall! Nurses were at his side watching me as well. I wanted to turn around and say to them. I told you so. But I didn't want to upset anyone."
The upshot? Hips will always be more difficult to treat than knees as hip arthritis is a different and faster-escalating disease. That said, we've helped many, many hip patients regain quality of life without surgery. Dawn has gone on to reach out to and encourage other hip patients and those considering Regenexx as the solution to their hip problems. For patients, just realize that your doctor may be familiar with stem cell procedures, but many aren't. Doctors are no different from any other expert—sometimes they get blindsided by what they didn't know they didn't know.
Find a Regenexx Location Near You
78 clinic locations offering non-surgical Regenexx solutions for musculoskeletal pain.
Find a Location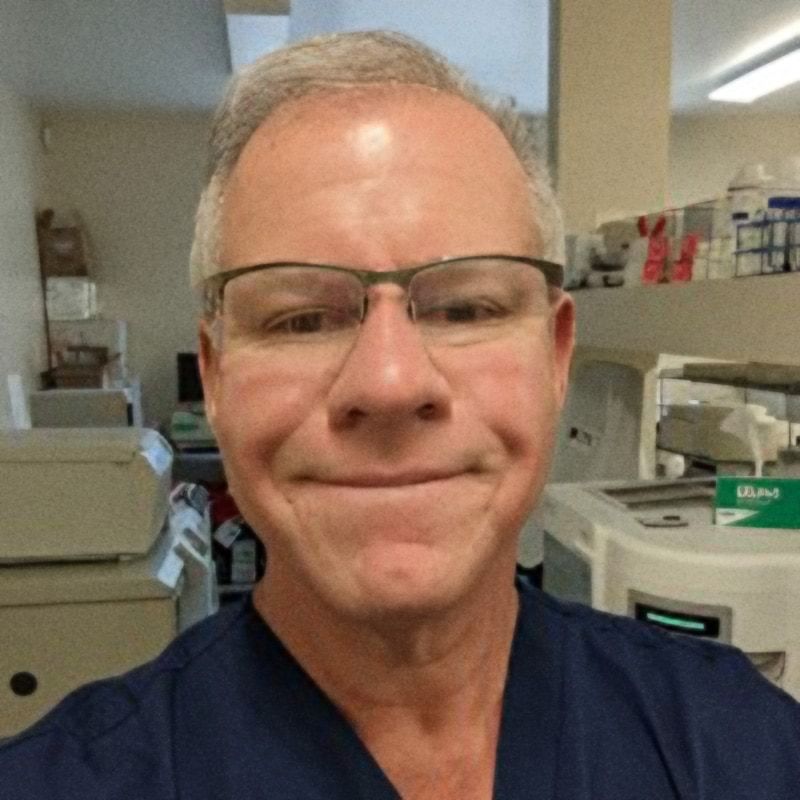 Chris Centeno, MD
is a specialist in regenerative medicine and the new field of Interventional Orthopedics. Centeno pioneered orthopedic stem cell procedures in 2005 and is responsible for a large amount of the published research on stem cell use for orthopedic applications.
View Profile
If you have questions or comments about this blog post, please email us at info@regenexx.com
NOTE: This blog post provides general information to help the reader better understand regenerative medicine, musculoskeletal health, and related subjects. All content provided in this blog, website, or any linked materials, including text, graphics, images, patient profiles, outcomes, and information, are not intended and should not be considered or used as a substitute for medical advice, diagnosis, or treatment. Please always consult with a professional and certified healthcare provider to discuss if a treatment is right for you.