Explaining Why Regenexx is Very Different
This week I spoke to a patient who had a bone marrow procedure at a non-Regenexx clinic in Texas and it had failed. She knew that what we did was different, but wanted to know exactly how. Hence, this blog.
An Overview of Why What We Do is Different
You can break what we do differently into four parts:
The harvest
The processing
Dosing
The protocol and placement
I'll go into depth on each one, but you can also watch my video for an overview:
Find a Regenexx Location Near You
85 clinic locations offering non-surgical Regenexx solutions for musculoskeletal pain.
Find a Location
The Harvest
A bone marrow aspiration begins a bone marrow stem cell procedure. This is where the doctor takes a specialized needle and withdraws what looks like thick blood (called bone marrow aspirate or the liquid portion of the bone marrow) from the back of the patient's pelvis. As long as the area is numbed correctly, the patient doesn't feel that much.
This patient's doctor in Texas used an ultrasound to draw from a single site and a single side of the patient's pelvis. Why is this a problem? This type of draw reduces the number of stem cells in the sample. Why? The bone marrow space communicates with the rest of the vascular system, so only the first few ml's of the draw actually contain many stem cells and the rest is blood with no stem cells.
How do we do this? We take smaller volumes from more sites that increase the stem cell yield. It takes longer and is more work for the doctor, but it's better for the patient's procedure. For more information on this topic, see my video below:
The Processing
After bone marrow is drawn, it's concentrated via a centrifuge. The goal is to select out the fraction of the bone marrow containing stem cells. Most of the time this is done with simple bedside machines that are not all that efficient. In fact, this woman's doctor used one of these machines.
The problem? The extent of knowledge that the doctor has about what's happening is where to put the bone marrow and where the "On" button is located. What do we do differently? We use a Flexible Lab Platform that's capable of a much better isolation of this fraction. In addition, we add in additional stem cell sources from the bone marrow that these simple bedside machines throw away. The result? More stem cells. See my video below for more information:
Dosing
While this might sound insane, these little bedside machines don't tell you how many cells you have. So while it would be malpractice in any other field of medicine to inject something without knowing the dose, in stem cell procedures, it's par for the course. The clinic this woman went to didn't know the dose. This turned out to be a big problem. Why?
The patient had knee arthritis treated on both sides. The issue? Our published knee arthritis dosing paper showed that she needed a minimum of 400M total nucleated cells per knee. However, in her age range, there's only a 1 in 4 chance of having that cell number. Hence, there's a 3 in 4 chance that she was underdosed.
Below is a video on why the correct dose is critical in these procedures:
Join us for a free Regenexx webinar.
The Procedure and Protocol
What you do with the cells once you have them is critical. In order to decide where they go you begin with an advanced and time-consuming exam. For example, should they be injected into the medial or lateral side? Does a loose MCL or ACL or meniscus need to be targeted to provide stability? Does a bone marrow lesion need to be treated by injecting precisely into the bone with x-ray guidance? Is there also a simmering low back problem that also needs to be treated to get the best results?
In this woman's case, only a simple ultrasound-guided "inside the joint" (intra-articular) injection was performed. This could be an issue as a review of her MRI shows a likely lax ACL and MCL, both not treated. In addition, we have a three-part patented protocol that involves a pre-injection (till the soil), stem cell injection (plant the seeds), and post-injection (fertilize).
For more information about how precise targeting is very different than the type of simple injection is this woman received, see my video below:
The upshot? I invented this space and the concept of knee intra-articular stem cell procedures. However, as you can see, the "real deal", is vastly different than the imitation. This Texas doctor learned from someone who learned from someone who learned from someone who learned from us. However, regrettably much was lost in the translation.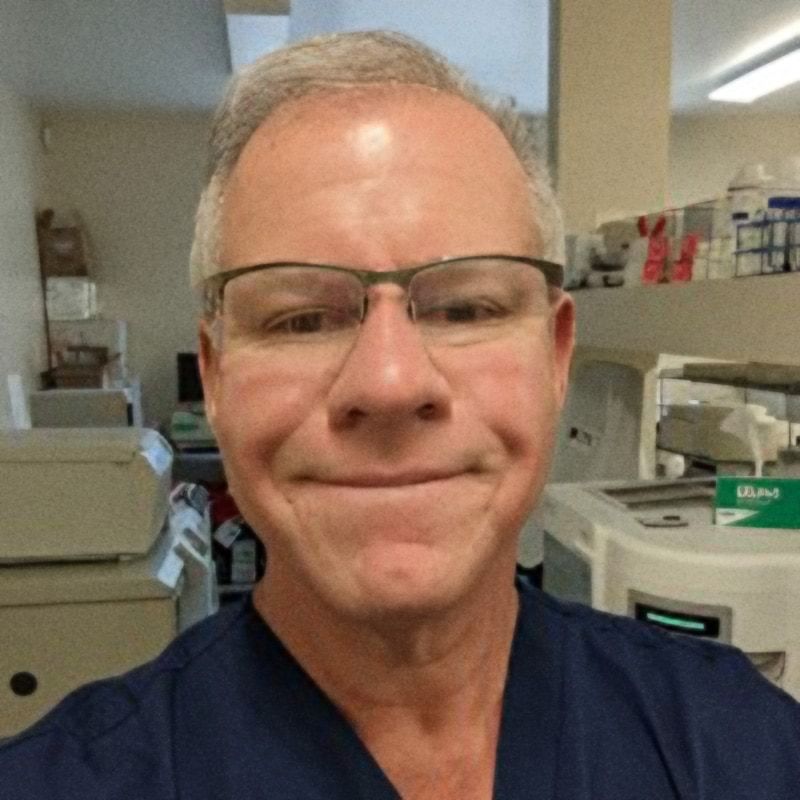 Chris Centeno, MD
is a specialist in regenerative medicine and the new field of Interventional Orthopedics. Centeno pioneered orthopedic stem cell procedures in 2005 and is responsible for a large amount of the published research on stem cell use for orthopedic applications.
View Profile
If you have questions or comments about this blog post, please email us at [email protected]
NOTE: This blog post provides general information to help the reader better understand regenerative medicine, musculoskeletal health, and related subjects. All content provided in this blog, website, or any linked materials, including text, graphics, images, patient profiles, outcomes, and information, are not intended and should not be considered or used as a substitute for medical advice, diagnosis, or treatment. Please always consult with a professional and certified healthcare provider to discuss if a treatment is right for you.