Adding Stem Cells to a Physical Therapy Practice? RHSS and A2I
I often say that's it's impossible to make this stuff up. While one of the most destructive things to happen to regenerative medicine has been companies that push chiropractors to open fake stem cell clinics, we now have a new low. Companies that are pushing physical therapists to open fake stem cell clinics. Let's dig in.
A Ping on Linkedin
I get sent PMs on Linkedin all day, but this one looked interesting. Here was a physical therapist saying that she was getting hit up to start a stem cell clinic? She later sent me this copy of a message she received from a stranger:
So we have a Mr, Lee McPeck pushing a physical therapist to begin offering stem cell therapy? Who's that? A guy with a BS in business who appears to be acting as a sales rep. He is connected to a company that seems to be representing that it working with Harvard, the Mayo Clinic, Yale, and Duke? Is any of that true? Let's dive deeper.
Find a Regenexx Location Near You
76 clinic locations offering non-surgical Regenexx solutions for musculoskeletal pain.
Find a Location
RHSS and A2I
From the other PMs I was sent and a little online research, one of the ringleaders behind all of this is nurse and massage therapist Bryndon Preston who is associated with a company called RHSS (Regenhealthsolutions). He also works with a company called A2I (Access 2 Integration) that seems to be run by a chiropractor, "Dr. Aaron" (Aaron Oxenrider, DC). On the A2I page you'll find no physicians, but a team of nurse practitioners. They focus on "integrating" practices. What does that mean? They add a suite of MEDICAL services like aesthetics, hormone therapy, stem cell therapy, and "exosomes" to NON-MEDICAL alternative health clinics.
So what kind of clinic operation are these guys associated with? We can easily find that out by exploring another chiropractor's practice who is also associated with these companies, Dr. Ron Shepard.
Dr. Ron and Genesis Regeneration Centers
Dr. Ron Shepard works in Plano, Texas and has this website:
On that drop-down list and the associated pages, in my opinion, we see the same chiropractic stem cell scam we have seen time and time again. The clinic claims to be offering mesenchymal stem cell therapy and umbilical cord derived stem cells, despite the numerous research studies now showing that the products this clinic can buy have no living and functional mesenchymal stem cells (1-3). Additional research by CSU on umbilical cord "stem cell" products at this link.
The physician listed on this website (Mindee Flippin, M.D.) is an internist who is also listed at two other medical addresses in Plano. She also has her own web-site advertising her holistic health services. Why is she listed at a few other places? It's common for these chiro "stem cell" clinics that actually have MDs to hire them on a part-time basis.
We also see this on the website:
"Our Stem Cell Therapy is proven safe and has seen effective outcomes with a wide variety of conditions, including: [Various orthopedic indications], Disc herniation and lumbar facet syndrome, Lower back pain, …Heart disease, Brain/spinal cord injuries, Parkinson's disease, Muscular dystrophy, Liver disfunction, And more"
So we have a part-time internist in a chiropractic office treating cardiac and incurable neurologic conditions with fake stem cells? In addition, they claim that these products are safe and effective.
Let's dive into another claim made there, that this internist can treat disc herniations and lumbar facet syndrome. Why? Those procedures would require special training where an internist would generally not be eligible to be trained. On Dr. Flippin's own website she states that all she can do is simple joint and muscle trigger point injections, which is about right for an internist. Hence, in my opinion,  we have the same old chiropractic bait and switch scam going on here as well. The website claims that she can treat deep spinal structures which would require x-ray guidance and fellowship training (or similar) in interventional spine, but the doctor at the clinic isn't trained to perform that work. Below is a graphical representation of the problem:
Here you can replace the terms "Nurses and PA's" with "Internist".
The Non-Physician Stem Cell Game
In my opinion, you can trace the beginning of the downfall of regenerative medicine to a few events:
The appearance of clinics treating every known disease
The beginning of birth tissue vendors claiming to sell stem cell products
The start of companies pushing chiropractors to add stem cell therapy
The rise of illegal exosome products
That third event began happening around 2015-2016, when "The Stem Cell Institute of America" made a splash. This was a group pushing chiropractic offices to get into the stem cell injection game to make big bucks. The problems with that scenario are obvious, but let's explore why, in my opinion, that's a bad idea.
Join us for a free Regenexx webinar.
What's Wrong with a Chiropractic Stem Cell Clinic?
I like pictures as they really do tell a story that you can't easily describe. On the left is one of our procedure rooms where we perform our image guided injection procedures. It has fluoroscopy, advanced ultrasound, a crash cart, lead-lined walls, a sealed surgical floor, a lead-lined sliding door for a stretcher, surgical monitoring, oxygen, a radiology procedure table, lots of medications, etc… You're looking at around 400K in equipment all to make sure we get the platelets or bone marrow concentrate in the right spot and keep the patient safe.
On the right is a nice chiropractic office. This room looks nothing like the room on the left. In fact, it doesn't look all that different than an office in a typical accountant's practice other than there's an inexpensive massage table. There's really nothing there to get the cells in the right spot, the office isn't designed to perform injections, and there's very little here to keep patients safe. In fact, if we took out the massage table and moved your office desk in there, nobody would know the difference. Oftentimes the nearest "crash cart" if there's a serious problem is a phone call to 911.
Meaning that there is nothing about a part-time internist in a chiro office that looks anything like a high-level clinic using orthobiologics. It's all just a bait and switch.
Chiropractors, Acupuncturists, and PT's Oh My!
So if you thought the field hit a new low with Stem cell Institute of America and the explosion of chiro clinics being fueled by fake stem cell vendors like the ones you've seen covered here (Liveyon, Stemell, Chara, Predictive, Richgen, etc…), think again. Now fake stem cell procedures are coming to a PT clinic near you! Thank you to this physical therapist who had the common sense to "just say no".
Harvard, Mayo, Yale, and Duke?
I could find no evidence that any of these universities have anything to do with RHSS or A2I. I suspect the sales person was using the fact that some of these academic centers use bone marrow concentrate or have stem cell clinical trials ongoing, hoping that the provider on the other end doesn't ask too many questions. Meaning that was part of a carefully crafted sales pitch and not reality.
The upshot? As I often say, you really can't make this stuff up! Back in 2005 when I started this field I would never have dreamt that chiro offices would be offering fake stem cell therapy. I would have fainted had you told me that companies like RHSS and A2I would be pushing PT clinics to do the same. Does RHSS work with elite universities? I seriously doubt it.
________________________________
References:
(1) Berger D, Lyons N, Steinmetz, N. In Vitro Evaluation of Injectable, Placental Tissue-Derived Products for Interventional Orthopedics. Interventional Orthopedics Foundation Annual Meeting. Denver, 2015. https://interventionalorthopedics.org/wp-content/uploads/2017/08/AmnioProducts-Poster.pdf
(2) Becktell L, Matuska A, Hon S, Delco M, Cole B, Fortier L. Proteomic analysis and cell viability of nine amnion-derived biologics. Orthopedic Research Society Annual Meeting, New Orleans, 2018. https://app.box.com/s/vcx7uw17gupg9ki06i57lno1tbjmzwaf
(3) Panero, A, Hirahara, A., Andersen, W, Rothenberg J, Fierro, F. Are Amniotic Fluid Products Stem Cell Therapies? A Study of Amniotic Fluid Preparations for Mesenchymal Stem Cells With Bone Marrow Comparison. The American Journal of Sports Medicine, 2019 47(5), 1230–1235. https://doi.org/10.1177/0363546519829034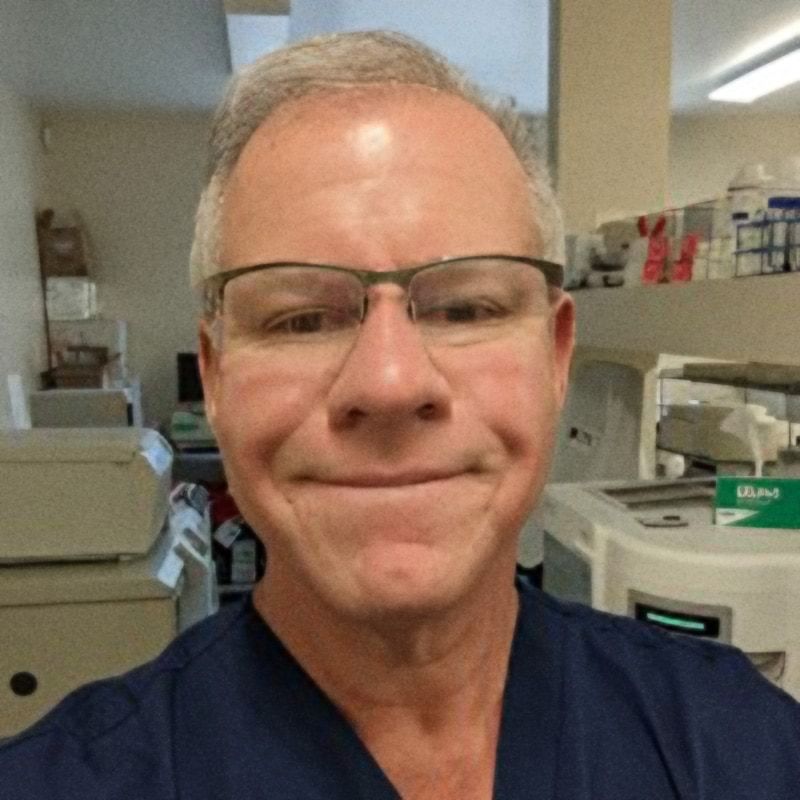 Chris Centeno, MD
is a specialist in regenerative medicine and the new field of Interventional Orthopedics. Centeno pioneered orthopedic stem cell procedures in 2005 and is responsible for a large amount of the published research on stem cell use for orthopedic applications.
View Profile
If you have questions or comments about this blog post, please email us at info@regenexx.com
NOTE: This blog post provides general information to help the reader better understand regenerative medicine, musculoskeletal health, and related subjects. All content provided in this blog, website, or any linked materials, including text, graphics, images, patient profiles, outcomes, and information, are not intended and should not be considered or used as a substitute for medical advice, diagnosis, or treatment. Please always consult with a professional and certified healthcare provider to discuss if a treatment is right for you.