Spinal Stenosis Surgery Alternatives – Helping a Diver Return to Saving Our Coral Reefs
What if you had a dream of something that you could do when the kids were grown and you were more financially secure, but by the time you get there, your body wouldn't cooperate? In a nutshell, this is Kathie's story; she dreamed of having the time to volunteer to plant coral and save the world's coral reefs, but her back problems would no longer let her dive. What did she do? Did she turn to risky back surgery? No, she sought spinal stenosis surgery alternatives and turned to Regenexx.
When we first saw Kathie about a year ago she had severe upper and lower back pain. This meant that she could no longer use the kind of fins that were needed for scuba. Her upper back and rib pain were a simple matter of some damaged ligaments and this problem was easily fixed with the Regenexx-SCP procedure. However, her low back problems were a bigger deal because not only did she have had bulging discs, but also spinal stenosis and instability. This meant that her low back nerves were constantly being irritated by bone spurs and excessive movement from the vertebrae. In fact, the bone spurs that were pressing on her nerves (stenosis) were forming because of the loose ligaments in her back. So injecting stem cells into her discs would never be enough to solve her problem. In addition, spinal stenosis surgery would be risky, as her activity level meant that the needed back fusion would quickly overload the levels above and below the hardware, leading to new low back problems. She desperately needed a spinal stenosis surgery alternative.
Kathie found us underwent the Regenexx-DDD procedure three times. In this procedure, not only do we focus on the disc and nerve issues, but we also treat the lax ligaments leading to degenerative instability. What happened? Here's an e-mail from her:
"Hi Jessica,
Just wanted to pass along my deepest "Thank You" to you, Dr. C and the entire staff. It has barely been a year since my first treatment. I am now back doing what I do best…dive, dive and more dive!
Yesterday I planted 10 new Elkhorn Corals on Molasses Reef, with the Coral Restoration Foundation. A volunteer opportunity that was beyond my physical abilities a year ago. I have no words that express my true gratitude, all I can say is "Thank You" for giving me my life back.
These ten corals I dedicate to you Dr. Centeno.
Kathie"
So somewhere, on the bottom of the ocean, new coral is growing, dedicated to Regenexx! We're very happy we could help Kathie get back to that dream!
Find a Regenexx Location Near You
87 clinic locations offering non-surgical Regenexx solutions for musculoskeletal pain.
Find a Location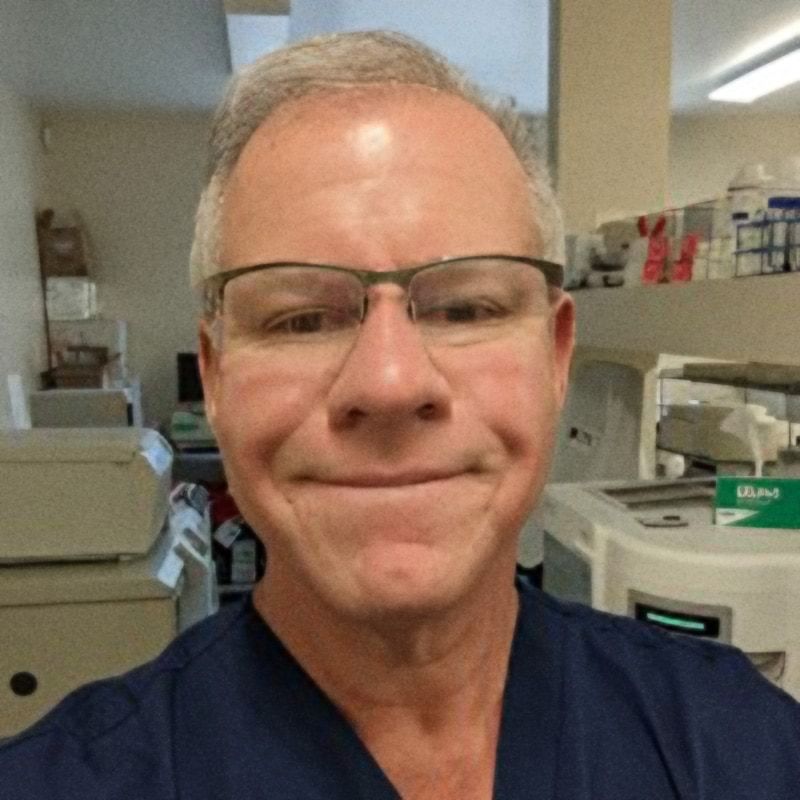 Chris Centeno, MD
is a specialist in regenerative medicine and the new field of Interventional Orthopedics. Centeno pioneered orthopedic stem cell procedures in 2005 and is responsible for a large amount of the published research on stem cell use for orthopedic applications.
View Profile
If you have questions or comments about this blog post, please email us at [email protected]
NOTE: This blog post provides general information to help the reader better understand regenerative medicine, musculoskeletal health, and related subjects. All content provided in this blog, website, or any linked materials, including text, graphics, images, patient profiles, outcomes, and information, are not intended and should not be considered or used as a substitute for medical advice, diagnosis, or treatment. Please always consult with a professional and certified healthcare provider to discuss if a treatment is right for you.