The Regen Med Engineering Flowchart
I was checking out Facebook this morning and this flowchart came up. Not only did I LOL, but since it reminded me of the one we use for advanced RegenMed and since 99% of practicing physicians still haven't figured this out, if you as a patient or physician understand it, you're ahead of the game. Let's dig in.
The Engineering Flowchart
If it doesn't move and should, spray on some WD-40, If it does move and shouldn't, then it's DUCT tape time. This simple and elegant flowchart covers a bunch of common problems, which is why it's so funny and irreverent all at the same time. However, this also applies to Regen Med.
Find a Regenexx Location Near You
82 clinic locations offering non-surgical Regenexx solutions for musculoskeletal pain.
Find a Location
The RegenMed Flowchart
We can use this same flowchart for a large chunk of Interventional Orthobiologics. Today we'll explore whether something moves too much. Let's focus specifically on a joint and whether that structure moves in a certain way.
Let's begin with "Does the joint move sideways?". Almost all of the joints in your body have collateral ligaments on the side that prevent the joint from moving sideways. What happens when a joint does this? The joint gets excessive wear and tear and gets destroyed over time.
Now it might seem simple to determine if the joint is moving sideways, but you would be wrong. Outside of our Regenexx network, the likelihood that your doctor or any doctor you could see can test your joint for this type of collateral ligament laxity is rare. How rare? One in several hundred practicing doctors and that includes the average orthopedic surgeon or sports medicine doctor. Why? This just isn't part of routine medical training. In fact, it requires stress ultrasound testing which is shown above. In the video, I'm testing the meniscus and the medial collateral ligament of the knee which are lax and need to be treated.
As you can see above, when we apply our flowchart, the joint moving sideways is a problem and the answer is "Duct Tape". Meaning we need to stabilize that collateral ligament. How easy or hard is that? There are lots of ways to do it with orthobiologics such as PRP or BMC (Platelet-rich Plasma or Bone Marrow Concentrate).
This is again where our simple and elegant flowchart can lead us to a problem that needs to be fixed, but fixing it takes expertise. Can taking peptides fix this? No. Can getting a blind injection in the joint or a simple intra-articular injection by a nurse in a chiro office fix this? No. This takes advanced injection techniques like those found on our provider network.
To fix this issue, you need to use ultrasound guidance to specifically inject the collateral ligament. What percentage of doctors offering regen medicine are trained to perform this procedure? About 1 in 10. You can find those doctors on our network and there are a few outside of that list who are trained to inject it as well.
The Other Side of the Flowchart
In the next blog, I'll try to cover the other side of this flowchart which is a joint that should move a certain way and doesn't. We can also add more components to the flowchart as well, like "does it hurt?" or electrical (nerve) problems. So maybe I'll explore those too.
The upshot? When it moves and it shouldn't, you need Duct Tape. However, finding a doctor who can test a joint that way or inject PRP into the exact right spot isn't always so easy!
Join us for a free Regenexx webinar.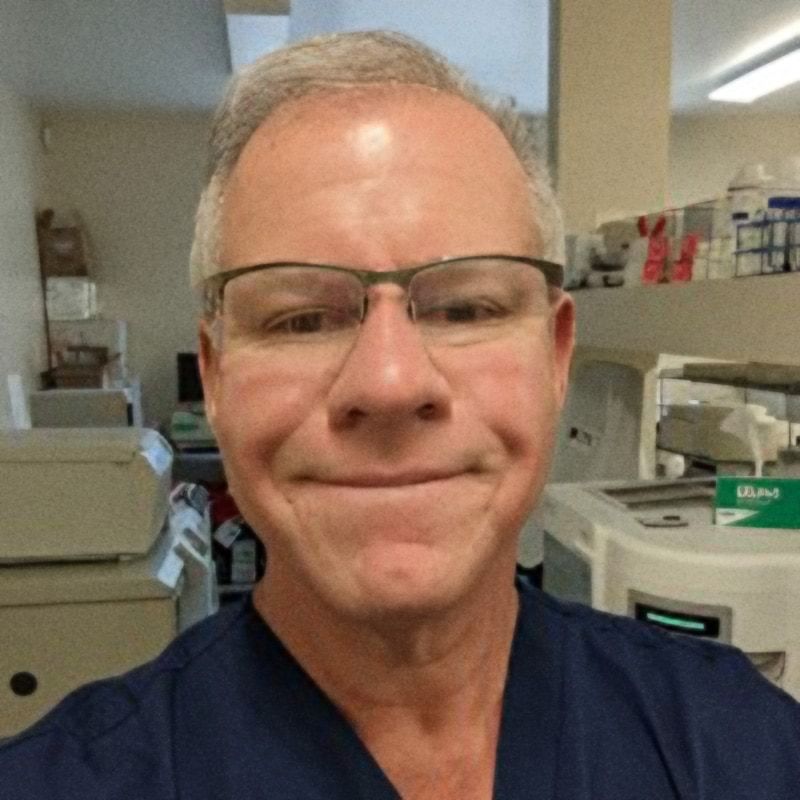 Chris Centeno, MD
is a specialist in regenerative medicine and the new field of Interventional Orthopedics. Centeno pioneered orthopedic stem cell procedures in 2005 and is responsible for a large amount of the published research on stem cell use for orthopedic applications.
View Profile
If you have questions or comments about this blog post, please email us at [email protected]
NOTE: This blog post provides general information to help the reader better understand regenerative medicine, musculoskeletal health, and related subjects. All content provided in this blog, website, or any linked materials, including text, graphics, images, patient profiles, outcomes, and information, are not intended and should not be considered or used as a substitute for medical advice, diagnosis, or treatment. Please always consult with a professional and certified healthcare provider to discuss if a treatment is right for you.