Upcoming Clinical Trials for Interventional Orthobiologics
Interventional orthobiologics is a field that's gaining momentum every day. While legit players right now in the United States are sticking to things that are FDA compliant, like PRP, BMC, and MFat, several FDA clinical trials are winding their way through the system. This morning's blog focuses on the ones I can find and invites my readers to reach out to me so that I can update this blog with any others that I've missed.
The FDA and Orthobiologics
Outside of autologous (from the same patient) platelet-rich plasma (PRP), bone marrow concentrate (BMC), and micro fragmented fat (MFat), all other orthobiologics are considered drugs or can only be made with a device that requires FDA clinical trials. An orthobiologic is a substance that, when injected, can heal or reduce the breakdown of musculoskeletal tissue.
The FDA approval process for these products can take one of two pathways:
Drug approval through clinical trials (BLA/IND)
Device approval through clinical trials (IDE/PMA)
These studies take lots of time and many millions of dollars. Hence, it's worth mapping out which products might be available for injection to help patients and when those products could exit the FDA approval pipeline.
Here's the rough outline of the common FDA approval process:
Some examples of the number of patients required to get through a specific phase may be adjusted downward based on the type of FDA pathway that was granted. For example, fewer patients are needed for breakthrough or RMAT designation.
Find a Regenexx Location Near You
87 clinic locations offering non-surgical Regenexx solutions for musculoskeletal pain.
Find a Location
Clinicaltrials.gov
To get a product map, I reviewed about 500 entries after two dozen searches on www.clinicaltrials.gov. I focused on clinical trials that were obviously heading toward FDA approval for various injectable orthobiologics. For example, clinical trials in the United States are often required before US FDA approval; hence many ex-US clinical trials were not included in this product map. I also focused on products that would make meaningful progress towards FDA approval on or before 2026, as you could run this out longer, but none of those products will be available in the immediate future.
The Product Map
This map is not meant to be complete; my goal for posting it is to source additional entries of studies that I couldn't find on clinicaltrials.gov so that a complete graphic can be created. If you know of US FDA approval trials for orthobiologics that aren't listed, ping me at [email protected] Once I get those trials, I'll add them to this graphic and update it with versions 2, 3, 4, etc…
Join us for a free Regenexx webinar.
The Summary of What's Coming
First, everything you see on the map is based on the company's estimate of when their trial will be complete. That could change for all sorts of reasons, like recruitment problems, which are common. In addition, FDA submission and approval after a successful phase III trial will add six months to a year to the above dates.
2023
Emory University and the Marcus Foundation should have completed their large study of BMC, MFat, and culture-expanded umbilical cord cells to treat knee osteoarthritis. I would expect these results soon. This does not seem to be an FDA approval trial other than perhaps as the beginning of one for the umbilical cord cell manufacturer that may later lead to a pivotal trial.
Discgenics completed its dosing trial of "discogenic cells" in late 2022.
2024
Ingeneron should complete its IDE/PMA trial for a device that creates adipose stromal vascular fraction (SVF) with an on-label indication to treat partial rotator cuff tears. The other smaller trials listed for that company in wrist OA and lumbar facet pain are likely to garner interest in unofficial off-label use? It's also possible that these smaller pilot trials may be turned into larger clinical trials based on results.
Biostar should be completing its drug trial for using culture-expanded adipose cells to treat knee OA, but it will likely require yet another trial to get full FDA approval, so the final FDA clearance for that technology looks years off.
Spine Biopharma should have completed a phase III trial of a TGF-beta blocker drug for moderate to severe degenerative disc disease (DDD). It's unknown if the FDA will still require a larger trial or if this will suffice.
2025
GID Bio should complete its pivotal IDE/PMA trial on its GID2 SVF device in mid to late 2025.
Lipogems will complete its IDE device trial for an on-label indication of knee osteoarthritis. This system's current 510k device clearance has no specific on-label use for specific disease states.
Personalized stem cells should complete a phase IIb to use SVF to treat knee OA. Full FDA approval for that indication looks years away.
Axolytl should complete a small pilot trial for ankle OA, but full FDA approval for that indication would be in the distant future.
Biorestorative Therapies (who licensed our bone marrow culture expanded MSC hypoxic disc treatment technology) will complete its phase II approval for DDD, but again, full approval would be years away.
CellTex will have completed multiple phase II trials for knee, hip, and shoulder OA using its autologous culture expansion process, with full approval years in the future.
2026
A multi-indication pilot study likely using the Ingeneron SVF device to treat knee, hip, shoulder, wrist, and ankle OA will complete at Sanford. This again looks like a study designed to offer data for possible off-label treatment options for this device.
The upshot? There's a reasonable FDA approval pipeline of various FDA-approved orthobiologics coming down the pike, but the earliest we'll begin to see products is the 2024-2025 timeframe. The most promising offering are SVF kits that will likely be used off-label for multiple indications, which should include the GID Bio and Ingeneron SVF devices. If you know of other upcoming products in FDA trials, please ping me so I can create a complete graphic.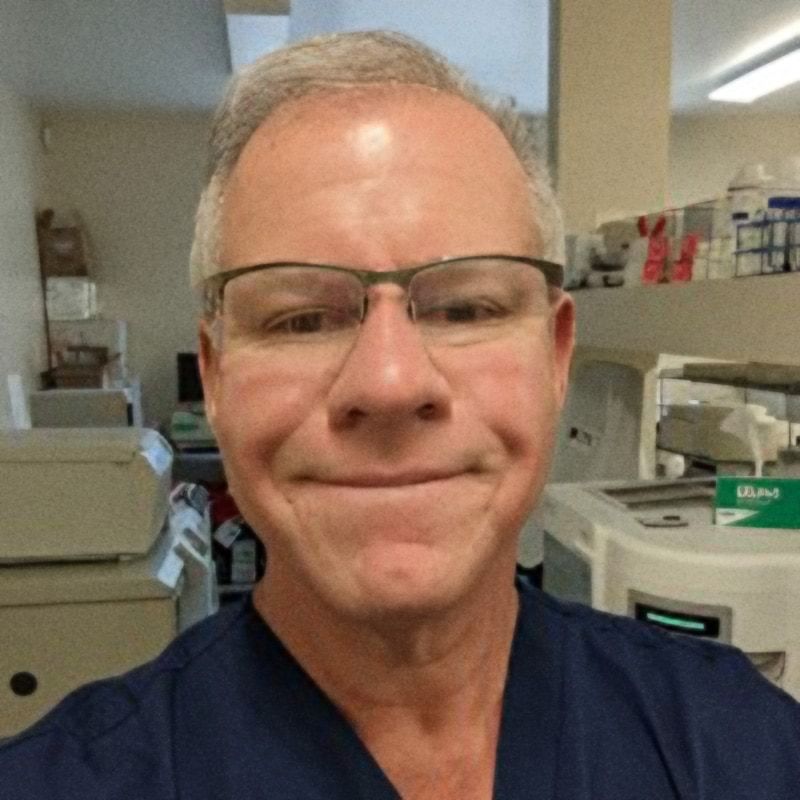 Chris Centeno, MD
is a specialist in regenerative medicine and the new field of Interventional Orthopedics. Centeno pioneered orthopedic stem cell procedures in 2005 and is responsible for a large amount of the published research on stem cell use for orthopedic applications.
View Profile
If you have questions or comments about this blog post, please email us at [email protected]
NOTE: This blog post provides general information to help the reader better understand regenerative medicine, musculoskeletal health, and related subjects. All content provided in this blog, website, or any linked materials, including text, graphics, images, patient profiles, outcomes, and information, are not intended and should not be considered or used as a substitute for medical advice, diagnosis, or treatment. Please always consult with a professional and certified healthcare provider to discuss if a treatment is right for you.