17 Year Follow-up of Expanded MSCs Used to Treat Knee OA
I don't post that many case reports online anymore because I feel that the field of interventional orthobiologics is well beyond that stage. However, when I had a patient in our early 2007 knee study come back into the clinic for another issue this past week, given that a 17-year follow-up is a first of its kind, I thought it was worth a blog. Let's dig in.
BMC vs. Culture Expanded MSCs
We now use Bone Marrow Concentrate for US patients. This is a same-day procedure where the bone marrow aspirate is obtained and centrifuged to isolate the stem cell-containing fraction and then reinjected immediately. This contains many cells, including mesenchymal stem cells (MSCs), hematopoietic stem cells (HSCs), macrophages, platelets, and many more. Back in the day, from approximately 2005-2010, we also used cultured expanded MSCs from bone marrow. In this procedure, we grow those cells in the lab and isolate the MSC subpopulation. This procedure produced about 100-1,000X more MSCs. Given that the FDA eventually took the position that culturing cells created a new drug, even if these cells were autologous, we eventually licensed that technology to a Grand Cayman clinic and began seeing patients down there if they needed more cells.
Find a Regenexx Location Near You
94 clinic locations offering non-surgical Regenexx solutions for musculoskeletal pain.
Find a Location
The Initial Group of 48 Patients
Back in 2005, nobody on earth had used culture-expanded MSCs in a patient with a musculoskeletal problem. While Phillipe Hernigou had been using bone marrow concentrate since the late 1980s, that was very different than the cells we were using (6). Our group went through a community IRB, got a few legal opinions on whether we could do this (the answer was yes as long as it was autologous), and began recruiting patients with knee osteoarthritis for a no-charge 2-year proof of concept study. The main question was if we could do this safely and whether the results were good enough to include this as part of our clinical practice.
Our group published several case studies, case series, and patient safety papers on this patient cohort (1-5). One of those patients was a nurse by the name of PG. While we had continued to follow these patients in a registry, they slipped from my consciousness as other things came up in the development of interventional orthobiologics as a field. That is until PG showed up last week for a completely different issue.
What Was Wrong with PG in 2007?
This is from my notes on this patient back in 2007:
"PG is a 46-year-old nurse at a Children's hospital who sustained a chondral injury (damage to the cartilage covering the end of the thigh bone part of the knee) during a self-defense class. She underwent an unsuccessful arthroscopy, unsuccessful corticosteroid shots, and physical therapy. She was told she needed a knee replacement but was too young. She was a candidate for a chondrocyte transplant (Carticel) but couldn't afford the huge out-of-pocket expenses."
She was qualified for our study and received an intra-articular, expanded MSC injection focused on getting the cells to attach to the chondral lesion. A year later, she had little knee pain and had returned to all activities, including her self-defense class. Here are her before and after MRIs:
How is PG Doing Now?
This past week PG, who is now a nurse practitioner and married, came into the office for other MSK problems. It had been approximately 17 years since her knee MSC procedure, so I decided to ask about it. She stated that she has never had an issue with that knee and does everything she wants to, including hiking and other activities. She's now in her early 60s.
Join us for a free Regenexx webinar.
This 17-19 Year Case Series
Seeing PG this past week has made me wonder, how are these original knee patients doing? While I'm sure I can look a few up in the registry, most would have likely dropped off the map by now. That question has made me want to get data from this group as it would represent the world's longest follow-up on culture-expanded MSC use. So stay tuned for that paper.
The upshot? It's been 17 years since I last treated PGs knee, which was at the time in a knee replacement category. To think that a single injection of culture-expanded stem cells could last this long is amazing and would support the significant cartilage repair we observed on her post-procedure MRI. The next task is to pull together the current outcome data and history of all of these old 2005-2007 patients for a world-first outcome paper.
_______________________________
References:
(1) Centeno CJ, Busse D, Kisiday J, Keohan C, Freeman M, Karli D. Regeneration of meniscus cartilage in a knee treated with percutaneously implanted autologous mesenchymal stem cells. Med Hypotheses. 2008 Dec;71(6):900-8. doi: 10.1016/j.mehy.2008.06.042. Epub 2008 Sep 10. PMID: 18786777.
(2) Centeno CJ, Busse D, Kisiday J, Keohan C, Freeman M, Karli D. Increased knee cartilage volume in degenerative joint disease using percutaneously implanted, autologous mesenchymal stem cells. Pain Physician. 2008 May-Jun;11(3):343-53. PMID: 18523506.
(3) Centeno CJ, Schultz JR, Cheever M, Robinson B, Freeman M, Marasco W. Safety and complications reporting on the re-implantation of culture-expanded mesenchymal stem cells using autologous platelet lysate technique. Curr Stem Cell Res Ther. 2010 Mar;5(1):81-93. doi: 10.2174/157488810790442796. PMID: 19951252.
(4) Centeno CJ, Schultz JR, Cheever M, Freeman M, Faulkner S, Robinson B, Hanson R. Safety and complications reporting update on the re-implantation of culture-expanded mesenchymal stem cells using autologous platelet lysate technique. Curr Stem Cell Res Ther. 2011 Dec;6(4):368-78. doi: 10.2174/157488811797904371. PMID: 22023622.
(5) Centeno CJ, Al-Sayegh H, Freeman MD, Smith J, Murrell WD, Bubnov R. A multi-center analysis of adverse events among two thousand, three hundred and seventy two adult patients undergoing adult autologous stem cell therapy for orthopaedic conditions. Int Orthop. 2016 Aug;40(8):1755-1765. doi: 10.1007/s00264-016-3162-y. Epub 2016 Mar 30. Erratum in: Int Orthop. 2018 Jan;42(1):223. PMID: 27026621.
(6) Hernigou P, Beaujean F. Treatment of osteonecrosis with autologous bone marrow grafting. Clin Orthop Relat Res. 2002 Dec;(405):14-23. doi: 10.1097/00003086-200212000-00003. PMID: 12461352.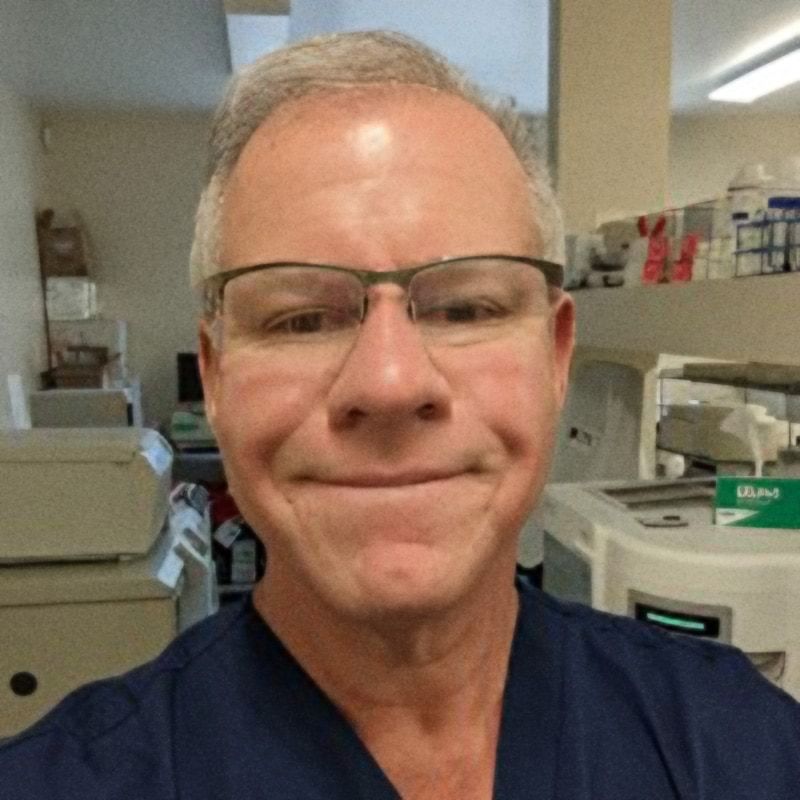 Chris Centeno, MD
is a specialist in regenerative medicine and the new field of Interventional Orthopedics. Centeno pioneered orthopedic stem cell procedures in 2005 and is responsible for a large amount of the published research on stem cell use for orthopedic applications.
View Profile
If you have questions or comments about this blog post, please email us at [email protected]
NOTE: This blog post provides general information to help the reader better understand regenerative medicine, musculoskeletal health, and related subjects. All content provided in this blog, website, or any linked materials, including text, graphics, images, patient profiles, outcomes, and information, are not intended and should not be considered or used as a substitute for medical advice, diagnosis, or treatment. Please always consult with a professional and certified healthcare provider to discuss if a treatment is right for you.