Checking the Clinical Outcome of Our Network Sites
One of the things that makes Regenexx VERY DIFFERENT is our Clinical Registry and uniformity of treatment across the network. Today I'll show you how we use this data to help our network sites maximize their outcomes. Let's dig in.
What Is a Treatment Registry?
A Treatment Registry is a system that pings patients to track their outcomes and complications after a procedure at set time points. For example, this could be before the procedure, at 1 month after, and 3, 6 months, and annually.
Regenexx has the world's oldest and largest Orthobiologics Registry. There is no close second as we've been collecting this data since 2005. However, what's the use of having all of this data if you don't use it to improve what you do? Let's look at one example of that this morning.
Learn More About Regenexx® Procedures
We do not sell, or share your information to third party vendors. By submitting the form you agree that you've read and consent to our
Privacy Policy
.
A Real-World Example
As Chief Medical Officer, I have a master dashboard that I can check and pull up all sorts of information. One of those things is the outcome from various procedures. In the recent past, I noticed this from one of our clinics:
The clinic site's knee Bone Marrow Concentrate (RegenexxSD) clinical data is above on the top row. From left to right is the SANE score which is a 0-100% patient-reported improvement scorer. Then a functional score is in the middle, which is how much a patient can do in the real world. Finally, to the right the percentage of patients who are at least 50% improved. If you look at the network average on the bottom row and compare that to the top row, you see a dip in the long-term outcome from 24 months to 5 years in the clinic site. Hence, this meant troubleshooting what that clinic was doing compared to our standard. Obviously, this is something that can be fixed quickly, if the clinic has the ability to know it's happening.
Why No Other Network on Earth Could Do This
I love Starbucks. Why? because no matter where I travel, I get the same exact green tea latte with almond milk. This is likely why lots of other people love Starbucks, they can get the same drink they like no matter where they are on planet earth. That's always been my goal for Regenexx. Except doing that with physician offices is much more difficult. Starbucks can send a secret shopper in to a site and see if the green tea latte is made correctly. We can also do the same, but we also need to track the effects of what we do for months and years and a secret shopper would never know if the procedure was being done in a way that maximizes outcome.
Why can no other provider network offering orthobiologics do this right now? First, there are few if any clinics that use a Treatment Registry. There are even fewer that look at that data in real-time. Finally, none of these clinics use the same processing machines or technology to process blood or marrow or do the procedures the same way. So if they detected a variance from the outcome mean, there are so many variables (processing machine, training, procedure technique, guidance, etc..) that there would no practical way to address that issue. We have limited those variables, so when we detect a problem, it's a quick fix.
The upshot? As I have continued to show, Regenexx is VERY DIFFERENT. There is simply no other group on planet earth who can do what we do. Just a simple thing like having the ability to ensure quality across almost 100 clinics is why we can get insurance reimbursement for our providers through hundreds of self-insured companies.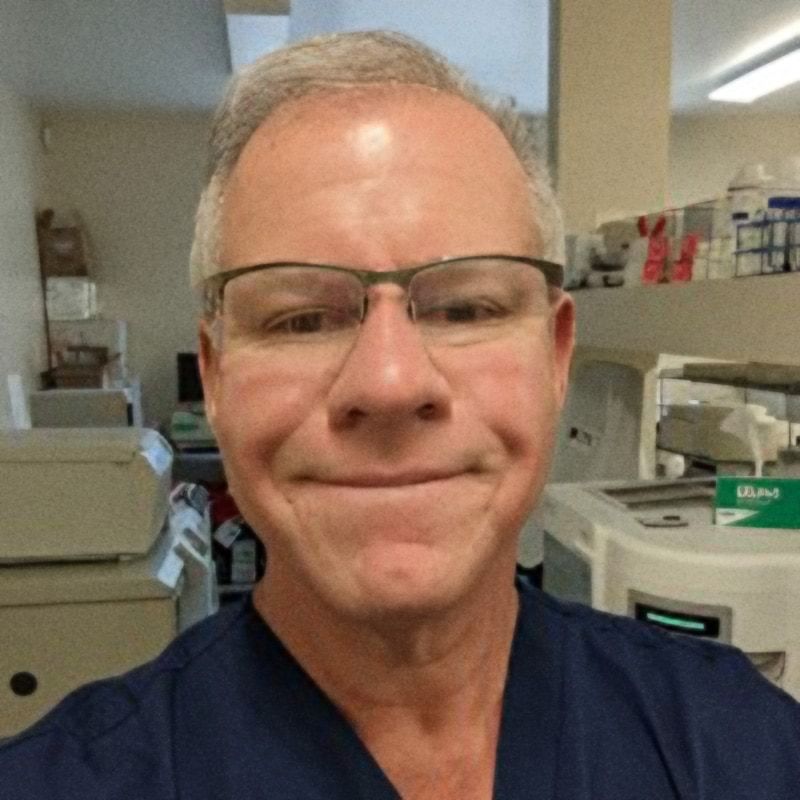 Chris Centeno, MD
is a specialist in regenerative medicine and the new field of Interventional Orthopedics. Centeno pioneered orthopedic stem cell procedures in 2005 and is responsible for a large amount of the published research on stem cell use for orthopedic applications.
View Profile
If you have questions or comments about this blog post, please email us at [email protected]
NOTE: This blog post provides general information to help the reader better understand regenerative medicine, musculoskeletal health, and related subjects. All content provided in this blog, website, or any linked materials, including text, graphics, images, patient profiles, outcomes, and information, are not intended and should not be considered or used as a substitute for medical advice, diagnosis, or treatment. Please always consult with a professional and certified healthcare provider to discuss if a treatment is right for you.