Exactly How Crazy Expensive Is Knee Replacement? Good Question
As we work with more and more companies on replacing invasive and expensive orthopedic surgery with interventional orthopedics, the question of the cost of orthopedic surgery comes up. The problem, as I'll review today, is that the costs are all over the map. To show you what I mean, this morning, we'll look at the cost of knee replacement.
How Crazy Expensive Is a Knee Replacement?
It's a good question. Unfortunately, it's not an easy one to answer. Even hospital CFOs are likely to struggle with this one as pricing is typically based off of profit targets rather than true cost. One thing we do know is knee replacement is one of the most pricey elective orthopedic surgeries out there. So let's examine why this one is so difficult to nail down.
Find a Regenexx Location Near You
96 clinic locations offering non-surgical Regenexx solutions for musculoskeletal pain.
Find a Location
It's Hard to Figure Out the Actual Cost of Knee Replacement…
We know the charges can be astronomical, but when it's all said and done, what is the real cost of knee replacement? To figure that out, it's best to look at the actual versus the billed cost. In other words, what does it cost the hospital in supplies, staffing time, meds, physician fees, and so on?
In one case, an efficiency expert set out to determine the actual cost of knee replacement compared to the average billed price of knee replacement. At a Wisconsin hospital the price for a knee replacement, including surgeon and anesthesiologist charges, averaged over $50,000. The expert studied provider time, resources, meds, unnecessary costs, and so on. The result? The actual maximum cost, which included the physicians' time, before any markup, was $10,550.
If we then add in the cost for newer prostheses and systems, it gets even harder to nail down. For example, the cost above is for the average prosthesis. This is the metal, ceramic, or plastic knee the surgeon inserts after amputating your natural joint. However, this doesn't include the cost of new knee replacement systems that fetch top dollar. For example, Stryker's new robotic knee replacement system (MAKOplasty) costs the hospital about 1 million USD to install. In addition, most hospitals would also need to amortize the tens to hundreds of thousands a month of local advertising for their knee replacement programs.
Finally, patients are often in the dark on exactly how much their insurance companies are paying out to hospitals for a knee replacement. However, the excessive pricing (in the case mentioned above, nearly five times the cost), which seems to be set not based on actual procedure cost but a profit goal (as it seems to be much easier for a hospital to determine a profit goal than to determine actual cost), does directly impact the wallets of consumers as it keeps those monthly insurance premiums sky-high as employers have to divert their significantly rising health-plan costs onto their employees.
So what's the solution? What else are you going to do if you need a knee replacement, right? Well, the bigger question you need to ask first is, do you really need a knee replacement?
Do You Really Need a Knee Replacement?
Unfortunately, the reality of knee replacement is nowhere close to the fantasy the advertising portrays. For example, very few will actually be rock climbing, especially if they weren't active before their knee problems, after a knee replacement. In fact, knee replacement will provide very few with much pain relief or improvement in function. One recent study found that 75% have no pain improvement at 6 months after the procedure and 5% actually have worse pain after a knee replacement. On the function side, another top reason patients pull the trigger on a knee replacement, 65% have no improvement, and 5% have a worsening of their function following knee replacement. While these numbers may improve over time (i.e., at 12 months), the idea that you have a worn-out part and it's going to be replaced and you're going to walk out of the hospital good as new is not reality.
In addition to a knee replacement likely not being the miracle pain cure most patients think it will be, the surgery also has side effects, such as wear particles leading to metal ions in the blood as well as allergies to the artificial knee. And up to one-third of knee replacements have been shown to be unnecessary as the true source of the patient's pain was actually an injured nerve in the low back.
So unless you are one of the severe cases who truly needs a knee replacement, instead of surgical orthopedics, the nonsurgical regenerative options provided by interventional orthopedics may be the solution and the answer to the staggering costs of elective knee replacement.
Join us for a free Regenexx webinar.
Regenerative Options Are Much Cheaper
Self-funded employers are not only aware of these out-of-control orthopedic surgery prices but are also beginning to recognize the research supporting less invasive and much less expensive interventional orthopedic solutions. And in the process, reducing their orthopedic spend by over 80%. For example, just this year, we've partnered with companies including Pulse Health Solutions, Connect Healthcare, Edison Healthcare, and ACAP, all of whom work with self-funded employers to reduce their health care costs. In a self-funded health plan, companies pay their own healthcare bills driven by their employees' medical care needs; this serves to keep the employer more focused on quality care (a healthy employee is a working employee) that can be provided at a reasonable cost. Learn more by watching the video below on our partnership with Meredith Corporation:
If you aren't one of the millions of employees currently covered under a self-funded health plan, with the state of our health insurance industry today, just the out-of-pocket cost of knee replacement could be about the same as, or maybe even more than (depending on your policy), an advanced regenerative treatment for the knee.
So before you sign on for a knee replacement, do your research. Know what your insurance will and won't cover, know your out-of-pocket, know what you can actually expect in terms of pain and function following the surgery (see study links above), and find out first if you might be a candidate for a nonsurgical regenerative treatment.
The upshot? Knee replacement is expensive, invasive, and not a sure thing to get rid of your pain and improve your function. In addition, the commercials that show patients with knee replacements scaling mountains are more hype than any research-based reality. Hence, do your homework. Look at all of your options.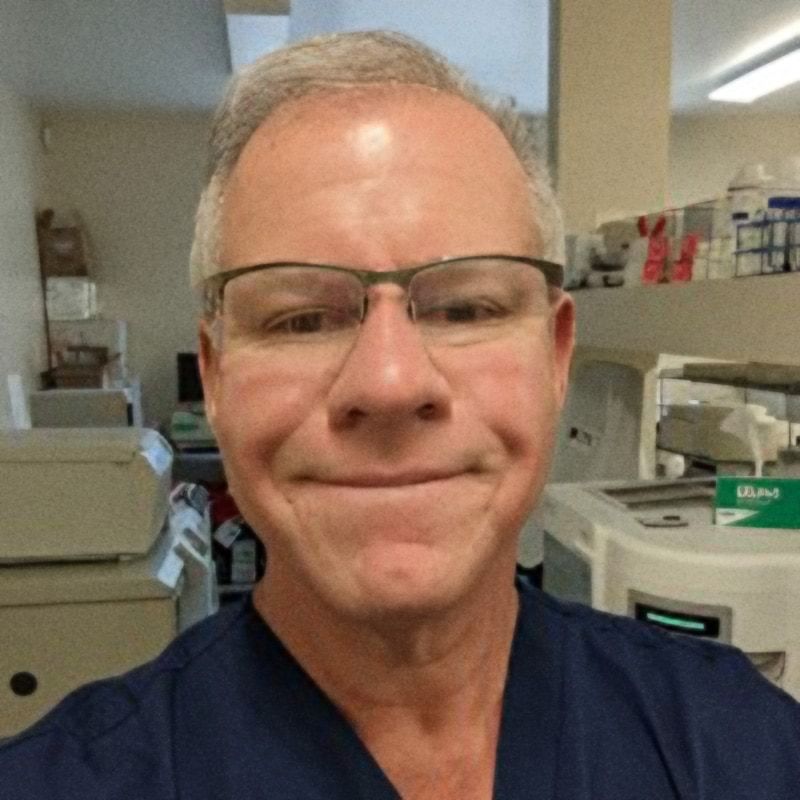 Chris Centeno, MD
is a specialist in regenerative medicine and the new field of Interventional Orthopedics. Centeno pioneered orthopedic stem cell procedures in 2005 and is responsible for a large amount of the published research on stem cell use for orthopedic applications.
View Profile
If you have questions or comments about this blog post, please email us at [email protected]
NOTE: This blog post provides general information to help the reader better understand regenerative medicine, musculoskeletal health, and related subjects. All content provided in this blog, website, or any linked materials, including text, graphics, images, patient profiles, outcomes, and information, are not intended and should not be considered or used as a substitute for medical advice, diagnosis, or treatment. Please always consult with a professional and certified healthcare provider to discuss if a treatment is right for you.