Does Curcumin Work to Treat Knee Osteoarthritis?
Academic medicine has had a strange relationship with supplements. Many times, after many years of screaming at the rain about supplements, they have to admit that one or another may actually work. That's what's happening now with the Indian spice Curcumin. Let's dig in.
What Is Curcumin?
Anyone who has eaten Indian food knows Curcumin. This deep-yellow spice is made from the Tumeric root. Turmeric contains curcuminoids, which are bioactive compounds. Curcumin is one of those bioactive ingredients and is the dominant curcuminoid in turmeric.
Find a Regenexx Location Near You
93 clinic locations offering non-surgical Regenexx solutions for musculoskeletal pain.
Find a Location
Curcumin and Bioavailability
Indian cooking uses a good amount of pepper. That's good because a black pepper extract called Piperine is needed to make sure Curcumin can be absorbed in the gut. This is also called "BioPerine". So if you start taking Curcumin, make sure this ingredient is also there as well.
Knee OA and Curcumin
I've blogged on lots of studies through the years that show that Curcumin helps knee arthritis pain:
The New Meta-analysis
A meta-analysis is a study that takes many different research papers and groups the results together as if the study had been conducted as one investigation. Hence, it has more scientific weight than a single randomized controlled trial. This new meta-analysis on curcumin was published earlier this year by researchers at the University of Miami (1). After reviewing 10 different studies on curcumin and knee arthritis with almost thirteen hundred patients, the researchers concluded that:
"Although limitations exist within the 10 RCTs reviewed, this small set of studies show a reduction in pain and improvement in function similar to that of NSAIDs but with a reduced incidence of adverse events. Turmeric appears to be a safe adjunct to NSAID therapy allowing for additional analgesic benefit as well as a reduced dosage requirement for NSAIDs. "
Meaning that Curcumin was shown to be as good as NSAIDs like Motrin, Alleve, or Celebrex with far fewer side effects!
Learn about Regenexx procedures for knee oa conditions.
Is Motrin Bad for Me?
The single most dangerous over-the-counter drug you can buy at your local Walgreens or CVS is an NSAID like Motrin or Alleve. Why? They dramatically increase your risk for a fatal heart attack or sudden death stroke. Things get worse if you graduate to prescription NSAIDs like Celebrex. In fact, the issue is so bad that the American Heart Association and FDA recommend that physicians reduce their prescribing of these drugs. 
How Much Should You Take?
If you're taking the Regenexx Stem cell Support Formula, we've got you covered as the Tumeric in that supplement is what makes it look orange. The Regenexx Curcumin complex has 750mg of Tumeric extract with 95% curcuminoids and BioPerine. At that dose, it's two capsules a day in the morning with breakfast.
The upshot? The research continues to support that Curcumin is a good choice to treat knee arthritis pain with far fewer side effects and similar efficacy to NSAIDs. That's why I personally avoid Motrin and take my Curcumin every day.
____________________________________________
References:
(1) Paultre K, Cade W, Hernandez D, Reynolds J, Greif D, Best TM. Therapeutic effects of turmeric or curcumin extract on pain and function for individuals with knee osteoarthritis: a systematic review. BMJ Open Sport Exerc Med. 2021 Jan 13;7(1):e000935. doi: 10.1136/bmjsem-2020-000935. PMID: 33500785; PMCID: PMC7812094.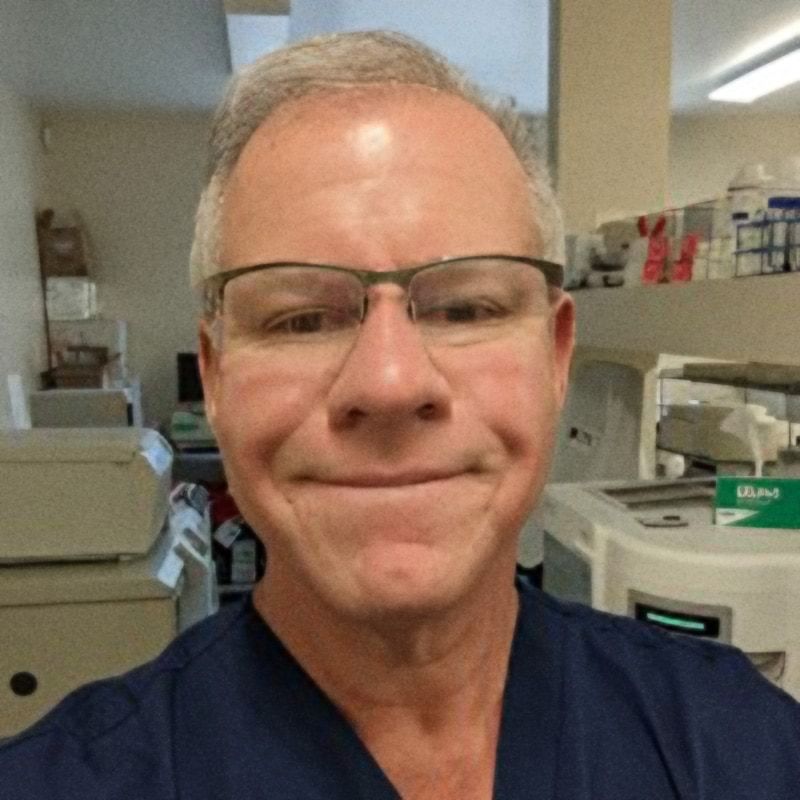 Chris Centeno, MD
is a specialist in regenerative medicine and the new field of Interventional Orthopedics. Centeno pioneered orthopedic stem cell procedures in 2005 and is responsible for a large amount of the published research on stem cell use for orthopedic applications.
View Profile
If you have questions or comments about this blog post, please email us at [email protected]
NOTE: This blog post provides general information to help the reader better understand regenerative medicine, musculoskeletal health, and related subjects. All content provided in this blog, website, or any linked materials, including text, graphics, images, patient profiles, outcomes, and information, are not intended and should not be considered or used as a substitute for medical advice, diagnosis, or treatment. Please always consult with a professional and certified healthcare provider to discuss if a treatment is right for you.