Finally New FDA Heart and Stroke NSAID Warning!
I've been blogging about the dangers of NSAID drugs like Motrin and Aleve for many years. Why? These are by far the most dangerous drugs you can buy over the counter. Now the FDA has finally acted on what's been clear in the medical literature for years by placing additional warnings on these pills, but is it too little too late?
Patients look like I've just told them aliens have landed in DC when I inform them that the drug their orthopedic surgeon or family doctor told them to take is very dangerous. While a few have some sense that some of these drugs can cause a bleeding stomach ulcer, they have no idea that NSAID drugs triple to quadruple their risk of dying from a sudden death heart attack. They also don't know that not only do NSAID drugs increase the risk of stroke, but that they also increase the likelihood that they'll die from a stroke if they have one.
First, the FDA warning is based on meetings that reviewed additional data and scientific publications in February of 2014. Why it took the FDA 17 months to go from decision to public warning is anybody's guess. Be that as it may, the new labeling for drugs like Motrin, Ibuprofen, Advil, Aleve, Celebrex, Mobic, Meloxican, Voltaren, and others will be:
"Heart attack or stroke risk can increase as early as the first weeks of NSAID use, and the risk may increase with longer NSAID use. The risk appears to be greater at higher doses.
Based on our review and the advisory committees' recommendations, the prescription NSAID labels will be revised to reflect the following information:
The risk of heart attack or stroke can occur as early as the first weeks of using an NSAID. The risk may increase with longer use of the NSAID.
The risk appears greater at higher doses.
It was previously thought that all NSAIDs may have a similar risk. Newer information makes it less clear that the risk for heart attack or stroke is similar for all NSAIDs; however, this newer information is not sufficient for us to determine that the risk of any particular NSAID is definitely higher or lower than that of any other particular NSAID.
NSAIDs can increase the risk of heart attack or stroke in patients with or without heart disease or risk factors for heart disease. A large number of studies support this finding, with varying estimates of how much the risk is increased, depending on the drugs and the doses studied.
In general, patients with heart disease or risk factors for it have a greater likelihood of heart attack or stroke following NSAID use than patients without these risk factors because they have a higher risk at baseline.
Patients treated with NSAIDs following a first heart attack were more likely to die in the first year after the heart attack compared to patients who were not treated with NSAIDs after their first heart attack.
There is an increased risk of heart failure with NSAID use."
So how is it possible that America's little middle aged helper pill is so dangerous and so few people know about it? Also, if we've known about these risks and dangers of NAIDS drugs since 2005 (actually much earlier, but that's when the FDA finally acted), why has it taken so long to step up the warnings? Some would argue that it's taken awhile for new data to convincingly show that these drugs are even more dangerous than we knew in 2005, but to me and many other physicians the data has been really clear since about 2010/2011. In fact, another huge organization, the American Heart Association,  began a public awareness campaign about NSAID dangers in 2013. The reason why is something that's been discussed by many journalists and academics, "Regulatory Capture". In agencies like the FDA, the regulated begin dictating to the regulator how they should be regulated. In this case, the Pharma companies making big bucks off NSAID sales have hired many university docs to sit on or convince FDA panels that there was a pressing need for these drugs despite the risks.
The upshot? These are dangerous drugs and it's good to see FDA finally stepping up the warnings. However, I think it's too little too late. Educating the public about the dangers of these drugs to avoid unnecessary deaths would take a multi-million dollar, public education campaign, something big pharma would never allow.
Find a Regenexx Location Near You
87 clinic locations offering non-surgical Regenexx solutions for musculoskeletal pain.
Find a Location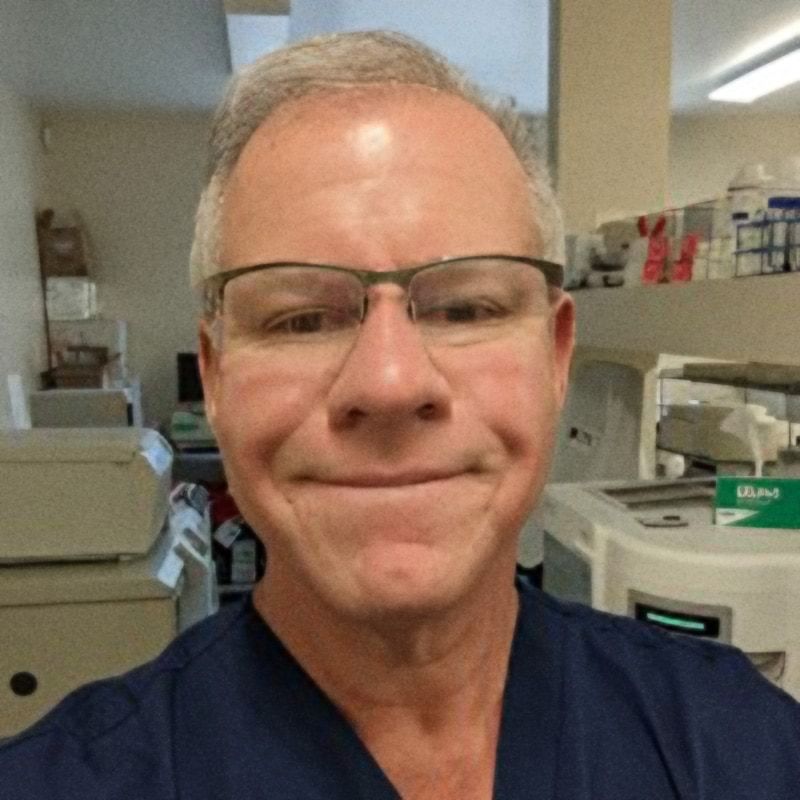 Chris Centeno, MD
is a specialist in regenerative medicine and the new field of Interventional Orthopedics. Centeno pioneered orthopedic stem cell procedures in 2005 and is responsible for a large amount of the published research on stem cell use for orthopedic applications.
View Profile
If you have questions or comments about this blog post, please email us at [email protected]
NOTE: This blog post provides general information to help the reader better understand regenerative medicine, musculoskeletal health, and related subjects. All content provided in this blog, website, or any linked materials, including text, graphics, images, patient profiles, outcomes, and information, are not intended and should not be considered or used as a substitute for medical advice, diagnosis, or treatment. Please always consult with a professional and certified healthcare provider to discuss if a treatment is right for you.