A Jiu-Jitsu Toe Injury in a Physician That Turned into Mild Arthritis: How We Fixed It…
We have always treated a very high number of medical providers, like doctors, nurses, and physical therapists. Why? Physicians and other health professionals dig a bit deeper than others when looking at new technologies, and there's simply much more under the "Regenexx Hood" than any other clinic using stem cells to treat orthopedic injury. Case in point this morning is a local physician who had a jiu-jitsu toe injury and was debilitated by months of pain. So let's review the types of toe injuries we've treated, how we treat them, what might happen with a jiu-jitsu toe injury, and then this physician's case.
Magic Stem Cells vs a Precise Diagnosis and Specific Treatment
Most patients believe that orthobiologics (a list of treatments that includes stem cells and platelet rich plasma) are like magic fairy dust that you sprinkle in the general vicinity of an injury and all is well. In fact, they're merely a tool to help tissues heal that work well if you use them in the right patients and inject the right type of therapy in precisely the correct spot. Hence, we do a lot of reeducation about getting to a diagnosis before we know where to place stem cells or PRP.
Find a Regenexx Location Near You
82 clinic locations offering non-surgical Regenexx solutions for musculoskeletal pain.
Find a Location
What Type of Toe Injuries Have We Treated?
We've helped patients with toe injuries avoid surgery for many years. These generally fall into a few categories:
Toe arthritis—this is usually the big toe after the joint begins to collapse and grow a big bone spur on the inside, and the toe bends inward.
Plantar plate injuries—this is where the strong fibrous tissue on the bottom of the joint gets injured, just like in the video below: 
Collateral ligament injuries—these ligaments act like duct tape that stabilizes the toe joint side to side.
What Type of Precise Injections Can be Used to Treat Toe Injuries?
If the injuries are milder, then platelet rich plasma (PRP) can often help heal the tissue. This includes mild arthritis and smaller, partial ligament and tendon tears. PRP involves taking blood from the patient and then super concentrating the platelets. These platelets then release healing growth factors. Watch the video below to learn more about our unique version of PRP: 
If the injuries are more severe, then bone marrow stem cells may be needed. These cells are most commonly obtained from the patient and injected the same day. They act as construction managers that can use chemical signals to call other cells to the repair job and tend to be able to handle bigger problems than PRP.
Learn about Regenexx procedures for foot & ankle conditions.
What Happened to This Physician's Toe in Jui-Jitsu?
Any kicking sport, like Jui-Jitsu, may injure the big toe when it gets caught on the target. When this happens, the toe can be forced suddenly forward, backward, or sideways. If it gets forced backward (up in the direction of the head), then the plantar plate at the bottom of the foot may be injured. If it gets forced sideways, then the collateral ligaments on the side can be damaged. This doctor's toe was forced in both directions, so his plantar plate and collateral ligaments were partially torn.
After his jiu-jitsu toe injury, this doctor's toe hurt for a while, but he didn't think too much about it as it eventually went away. However, unbeknown to him, these ligaments had been stretched and the toe was unstable. This means that the joint moved around too much due to lax ligaments. This left him with a joint that was being traumatized with every step as tight ligaments are required to protect the joint. His big toe eventually developed arthritis, and he was told he needed steroid injections and would eventually need surgery. However, nobody ever diagnosed the initial injury! Meaning that nobody cared that he had trashed ligaments that were allowing his toe joint to be damaged.
When I first evaluated him last year, there was a hint of a plantar plate injury on his MRI, and his ultrasound in the office confirmed that this structure was damaged in addition to his collateral ligaments. Hence, while we could help the arthritic joint with PRP, he also needed to get precise ultrasound-guided injections into these damaged stabilizer structures, a procedure requiring millimeter precision. I injected PRP several months ago using advanced ultrasound and fluoro guidance and was planning a second set of injections, but I got this note from my staff today:
"Patient called to cxl his appointment scheduled for 2/8/2018/follow-up.
Patient stated for his first follow-up after his procedure he was 50% better (11/30/2017) now he is 100% better and has his life back. Now he knows where to go if he ever needs care again.
He wanted me to Thank you, Dr. Centeno for everything you have done for him."
The upshot? In this case, like in every patient we see, it's all about an accurate diagnosis of what's wrong and then using the correct technology and precisely placing that in the right spot using X-ray or ultrasound guidance. In this case, that was highly specialized injections that only a handful of physicians around the country have mastered. However, we were able to fix the underlying problem without the need for surgery, and his note through my staff lets me know that we succeeded!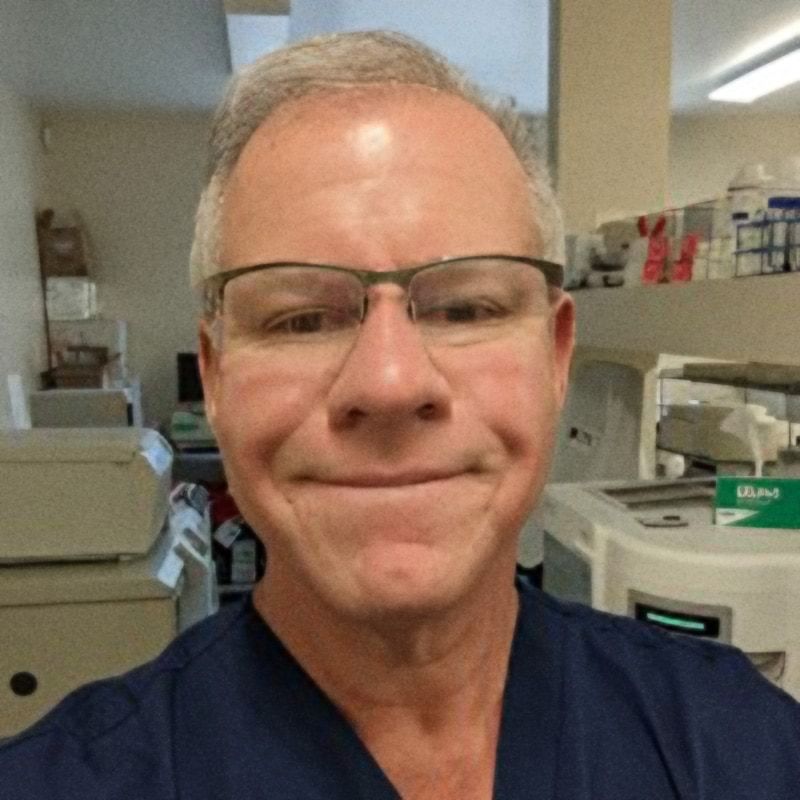 Chris Centeno, MD
is a specialist in regenerative medicine and the new field of Interventional Orthopedics. Centeno pioneered orthopedic stem cell procedures in 2005 and is responsible for a large amount of the published research on stem cell use for orthopedic applications.
View Profile
If you have questions or comments about this blog post, please email us at [email protected]
NOTE: This blog post provides general information to help the reader better understand regenerative medicine, musculoskeletal health, and related subjects. All content provided in this blog, website, or any linked materials, including text, graphics, images, patient profiles, outcomes, and information, are not intended and should not be considered or used as a substitute for medical advice, diagnosis, or treatment. Please always consult with a professional and certified healthcare provider to discuss if a treatment is right for you.