Knee Surgery Linked to Post Surgery Narcotic Addiction in New Study
Yesterday I blogged on an example of a guy who should have needed shoulder surgery and dodged the bullet by undergoing an ultraprecise injection of his own stem cells. He knew from my Regenexx ProActive book that surgery for a painful joint was often a slippery slope toward inactivity. Now a new study argues that patients who opt for surgery also dramatically increase their risk of becoming addicted to narcotics.
America Has a Narcotics Problem
I've blogged before about the scary OxyContin rep who used to haunt the medication closet in our office. In the pharma melee of convincing family and other doctors to prescribe more narcotics for pain and the diversion that was sure to follow, OxyContin and other prescription narcotics have become a national killer. This is from the CDC:
"Overdose deaths involving prescription opioids have quadrupled since 1999,1  and so have sales of these prescription drugs.2 From 1999 to 2014, more than 165,000 people have died in the U.S. from overdoses related to prescription opioids.1
Opioid prescribing continues to fuel the epidemic. Today, at least half of all U.S. opioid overdose deaths involve a prescription opioid.1  In 2014, more than 14,000 people died from overdoses involving prescription opioids."
Find a Regenexx Location Near You
77 clinic locations offering non-surgical Regenexx solutions for musculoskeletal pain.
Find a Location
The New Study on Post Surgery Narcotic Addiction
In the new study, researchers looked at more than 18 million patients who had many different types of common surgeries and adjusted for various factors that could make them more susceptible to narcotic addiction. Which procedure produced the highest risk? Patients who had knee surgery were five times more likely to develop a post surgery narcotic addiction, to medications like hydrocodone and oxycodone, than a control group who didn't undergo knee surgery!
Why Is This Happening?
It's frankly not hard to see why something like this fits with what we know about knee surgery. After all, the two most common knee surgeries are knee replacement and partial meniscectomy ("fixing" a torn meniscus). Here's what we know from recent high-level research studies about whether these procedures work at all:
So patients in pain are walking into a procedure that is either minimally effective or not effective. They also believe the procedure is the definitive answer to their knee pain. When it doesn't work, they either get a second procedure to try and make it work (which often makes things still worse) or they find a way to stay on their post-op narcotics. Either way, getting hooked on narcotics becomes more likely.
The upshot? It's not surprising to me that operating on knees dramatically increases the risk of a post surgery narcotic addiction. With our epidemic of addiction and deaths due to narcotics, hopefully policy makers who determine what gets covered by insurance and national health programs, like Medicare, take note and rightsize reimbursement for common knee surgeries to match their lackluster outcomes and, now, narcotic-addiction potential.
Learn about Regenexx procedures for knee conditions.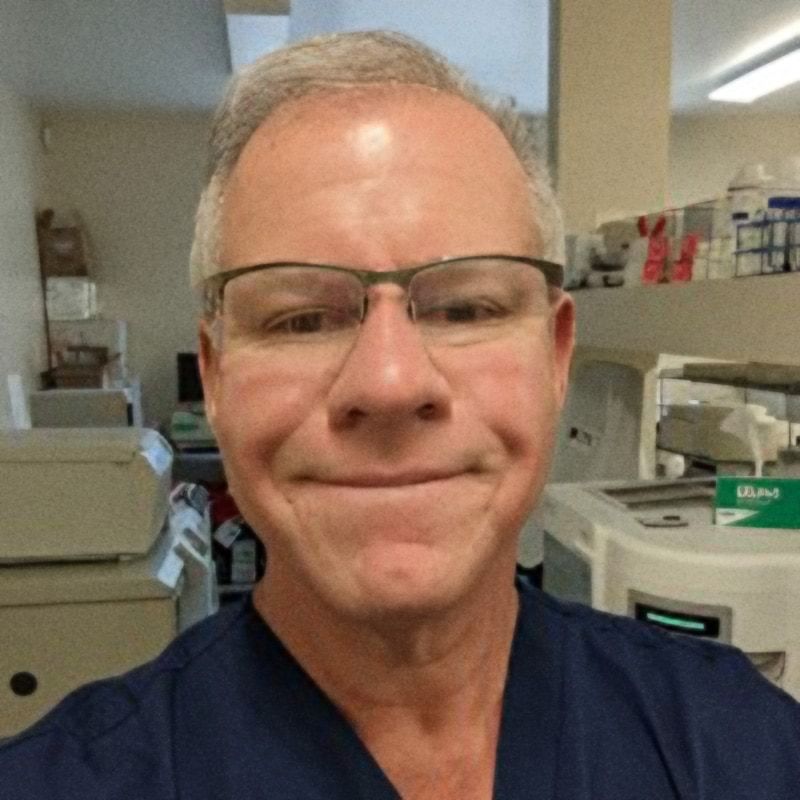 Chris Centeno, MD
is a specialist in regenerative medicine and the new field of Interventional Orthopedics. Centeno pioneered orthopedic stem cell procedures in 2005 and is responsible for a large amount of the published research on stem cell use for orthopedic applications.
View Profile
If you have questions or comments about this blog post, please email us at [email protected]
NOTE: This blog post provides general information to help the reader better understand regenerative medicine, musculoskeletal health, and related subjects. All content provided in this blog, website, or any linked materials, including text, graphics, images, patient profiles, outcomes, and information, are not intended and should not be considered or used as a substitute for medical advice, diagnosis, or treatment. Please always consult with a professional and certified healthcare provider to discuss if a treatment is right for you.