National Stem Cell Institute Review (NSI Stem Cell)
I often take a look at the claims of various stem cell clinics offering to treat a wide variety of otherwise incurable diseases. Today I'll review NSI Stem Cell. Let's dig in.
What is NSI Stem Cell?
I reviewed National Stem Cell Institute in Tampa Bay, Florida in 2017. At that point, NSI Stem Cell near as I could tell consisted of several chiropractors and mid-level non-physician providers. The one office I looked up was located in a strip mall near a pawn shop and tire repair place. NSI did have several local locations and at that time was really called NSI Integrative Health. Now, this is what's on the website:
"NSI is proud to have a network of 29 facilities in 21 different countries, including 4 in the US with our main facility in Clearwater, Florida. "
So how did NSI add 25 non-US facilities in two years? I was curious, so I called the toll free number listed on the website. I said I had a friend in Europe who wanted to stay local for stem cell treatment. The operator said that my friend needed to come to one of the four Florida clinics. When I pressed the issue because the website said they had affiliates in 21 different countries, she became obviously confused about how best to answer. She ultimately admitted that she didn't know who these clinics were other than there was some sort of loose affiliation. When I pressed the issue still further, she later called me back and admitted that whoever these clinics are, they don't refer to them. Hence, it seems very clear that there really aren't NSI clinics in 21 different countries and that this assertion is being used for marketing purposes.
Find a Regenexx Location Near You
82 clinic locations offering non-surgical Regenexx solutions for musculoskeletal pain.
Find a Location
What Does NSI Do?
That's not at all easy to find out either from the website or the call center. Near as I can tell, it looks like they use bone marrow concentrate? But unlike physicians who use only orthobiologics, this group uses it to treat the following diseases:
[1/22/20-While Dr. Depasquale didn't respond to my initial attempts to contact him before this blog was published, about 5 weeks later he responded that NSI uses adipose SVF to treat these numerous conditions and bone marrow to treat orthopedic problems]. 
So is it appropriate to use adipose SVF to treat all of this? Do we have any significant body of evidence that suggests that using this type of stem cell source will have any positive impact on patients with these all of diseases? For example, are there clinical studies that SVF will successfully treat a spinal cord injury or help you reverse the effects of aging? Nope.
What is SVF?
SVF stands for Stromal Vascular Fraction. Basically, it's made by taking a fat sample via a liposuction procedure and then breaking down the collagen in the lab or dissociating cells from it. That produces a mix of cells, where the minority of them are stem cells. The problem with SVF is that the FDA has made it very clear that it's an illegal drug product that requires full FDA clinical trials and approval per clinical indication. In fact, the FDA won a federal injunction against US Stem Cell for using SVF to treat multiple diseases. Hence, Dr. Depasquale's admission that the clinic uses SVF to treat these conditions means that NSI is using an illegal drug product.
NSI's Orthopedic Use of BMC
I scoured NSI's website to find any outcomes data published online or elsewhere by the company. I could find nothing. I did find this curious statement and set of x-rays:
"From Bone On Bone To Regenerated Cartilage After Only 8 Weeks!"
So do these x-rays show regenerated cartilage? X-rays don't show cartilage at all. Hence the idea here is that these x-rays show that the distance between the bones, also called "Joint Space Width" has increased and that this was caused by cartilage regrowth. So is the joint space width increased? Nope. How do I know that? The knee cap in these images gives away what's really going on and in my opinion, it's not cartilage regeneration, but bad x-ray technique. Let me explain.
Slight alterations in the angle that knee x-rays are taken can have a huge impact on the way the joint space looks. Hence, x-rays taken at a certain angle will make the joint space look small, while those taken at a different angle can make it look bigger. You can tell if the same angle was used by looking at the level of the knee cap relative to the joint. I have circled the knee cap here in yellow (dashed lines) and measured the distance from the joint, which is different between the two x-rays. Hence these were taken at two different angles, making any increase in joint space likely due to artifact. If you want to learn more about this problem, see my video below:
Join us for a free Regenexx webinar.
More Stuff that Can't Be Verified
I also found this on the website:
"What makes NSI Stem Cell the top stem cell clinic in the world is demonstrated in 5 key areas
…Highly trained and experienced, board-certified doctors and team members who have performed stem cell procedures on thousands of patients with incredible results…Leading scientific researchers who follow the advanced guidelines to maximize the healing potential of your stem cells and to maintain compliance and ethics…"
At first blush, what I take away from this is that NSI uses only highly trained, board-certified doctors, to perform all of these procedures and that there is some sort of research program going on. However, note that the phrase "doctors and team members" is used. So can any of this be verified?
I checked into these claims on another call to NSI where I discussed that my mother in Florida needed a knee stem cell treatment (she does live in Florida and could use one) so I wanted to know the name of the doctor who would be performing the procedure. I called the site in Orlando that seemed to be the most likely to have physicians as it appeared to be in a medical office building. I was promptly told that a nurse would be performing the knee procedure and that you didn't need a doctor to perform stem cell injections.
[Dr. Depasquale later claimed that he does employ physicians, but what I was clearly told by his Orlando site is that those doctors don't inject joints like knees.]
How about the researchers? Given that the NSI website lists no doctors nor researchers, in my experience, the best place to find this information is on Linkedin. Researchers like Ph.D.'s and others involved in research often list their job titles there. When I type in "National Stem Cell Institute" I get no hits. In fact, no matter how many ways I search it, I can find no researchers that work at NSI. I did find several current and past office staff under "NSI Stem Cell", but nobody qualified to perform scientific research.
Dr. Vince Depasquale
All we see on the NSI website is the face of Dr. Vince DePasquale. So who is he? Is he an expert in this area?
Prior to being involved in stem cells, Dr. Depasquale was a chiropractor involved in auto accident care and then had a business financing medical care (Compass Payment Solutions). His Linkedin profile states that he is also the owner of a company called Healthsource. This seems to actually be Healthsource Chiropractic and Progressive Rehab.
Is there any indication that Dr. Depasquale is a stem cell expert? I can find no scientific publications lead by Depasquale, book chapters, nor other things that define expertise in medicine. He is listed on one paper that was published by Kristin Comella of US Stem Cell. That paper was used as a dissertation thesis by Ms. Comella to be granted a Ph.D. by a university in Panama where the lead researcher on this same paper was someone who also gave himself a Ph.D. from the same university he himself founded. Does Dr. DePasquale have any advanced degrees like an M.D. or Ph.D.? Not according to his Linkedin profile, which doesn't even list NSI.
The last time I looked up one of NSI's Tampa Bay sites it was in a strip mall down from the pawnshop and tire repair place. That hasn't changed as this is the current street view:
Another address listed near Orlando is 9430 Turkey Lake Rd STE 102, Orlando, FL 32819. That's a medical office building, but listed in suite 102 is:
A podiatry clinic
A rheumatologist
A psychiatry clinic
And a slew of other physicians
Given that all of these are listed at suite 102, I'm not sure what's up.
I did find this picture on Facebook. It purports to show Dr. Depasquale lecturing on diabetes and stem cell treatments at the "Academy of Regenerative Practices" (ARP).
What is ARP? It's the organization founded by Kristin Comella of US Stem Cells, the group who was reportedly responsible for the blinding of three patients by injecting a fat stem cell mix into their eyes. I looked at the 2019 edition of the agenda and couldn't find Dr. DePasquale on it, so perhaps this was a paid non-CME portion of the agenda?
[Dr. Despaquale later relayed that he did speak at ARP in the main CME session.]
A reader also pointed me to this chiropractic board complaint where Dr. Depasquale was fined for hyperbole in his advertising. 
The upshot? So is National Stem Cell Institute a clinic system with 29 sites in 21 countries? Not as far as I can tell. Is it using SVF in a compliant way by treating all of these incurable diseases? Not in my opinion and understanding of the FDA regulations. Does it have evidence on-line that its use of bone marrow in orthopedics is producing results? Not that I could find and the x-rays shown don't show cartilage regeneration, but instead bad x-ray technique. Does NSI have a team of scientific researchers toiling away at lab benches? None that I could confirm. Finally, is Dr. DePasquale an expert in this area? I could find no evidence to support that. So in conclusion, from what I can find, "National Stem cell Institute" isn't National nor an Institute, but a small chain of local chiropractic clinics offering bone marrow concentrate and SVF to cure a panoply of incurable diseases without any data that it's protocols are effective.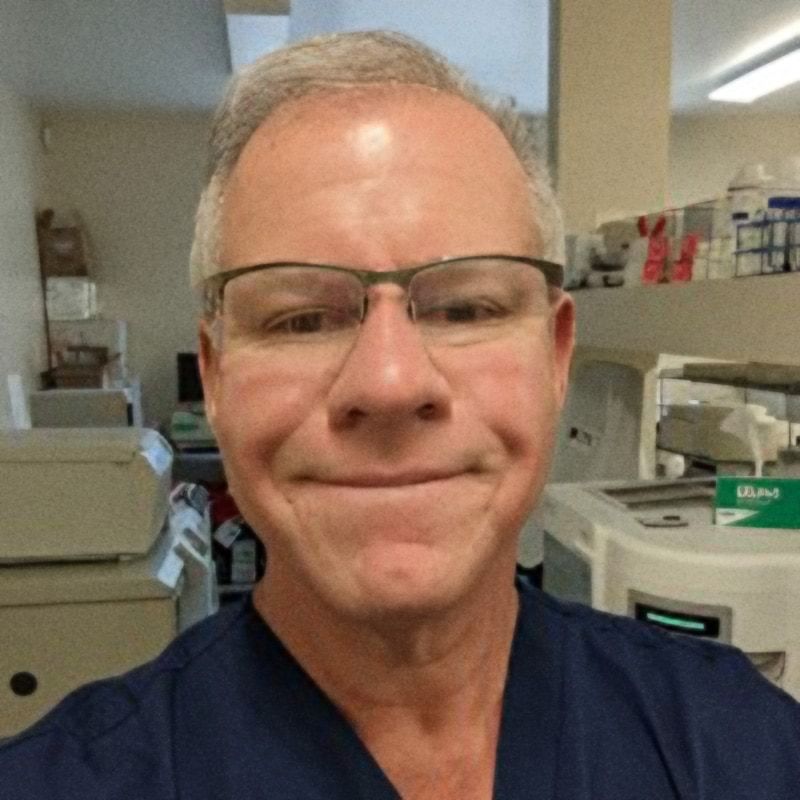 Chris Centeno, MD
is a specialist in regenerative medicine and the new field of Interventional Orthopedics. Centeno pioneered orthopedic stem cell procedures in 2005 and is responsible for a large amount of the published research on stem cell use for orthopedic applications.
View Profile
If you have questions or comments about this blog post, please email us at [email protected]
NOTE: This blog post provides general information to help the reader better understand regenerative medicine, musculoskeletal health, and related subjects. All content provided in this blog, website, or any linked materials, including text, graphics, images, patient profiles, outcomes, and information, are not intended and should not be considered or used as a substitute for medical advice, diagnosis, or treatment. Please always consult with a professional and certified healthcare provider to discuss if a treatment is right for you.