"The New Science of Overcoming Arthritis" Review: The Empire Strikes Back
Here I am on "Island Time", enjoying the sun and spending time with patients at a slower pace when I get an e-mail about a book: The New Science of Overcoming Arthritis by Tom Vangsness. The book apparently contains an unflattering page about myself and my partner, so a patient wanted me to know. So who the heck is Tom Vangsness and why would he write something unflattering about us?
About 4-5 years ago, I was lecturing at a conference in Orlando and getting into my car at the valet area when my cell phone rang. It was a call from an orthopedic surgeon in California who introduced himself as Tom Vangsness. I had no idea who he was, so I was a bit skeptical, but the guy sounded friendly, so I took the call. However, after a few minutes he seemed to want to know a few too many details about how we were using cultured stem cells to treat orthopedic problems. In the end, I learned that the game of twenty questions was caused by Tom being paid to perform a study on an off the shelf pharma stem cell product for knee meniscus tear patients. We exchanged a few more niceties and then agreed to do lunch. After I hung up, I realized that I got this call because I was the only English speaking human being on the planet at that point with actual experience in using stem cells in orthopedics.
Several years later, I saw a press release being hyped by a publicly traded company on the magic of a small dosing trial for the same stem cell product. Thankfully I wasn't the only one that pointed out that the dosing trial that was being hyped had rather lackluster results. I moved on and even included the eventual published study of 55 patients in my orthopedic stem cell research summary.
As far as Tom's book, I noticed it on Amazon but it wasn't on my radar until a patient pinged me yesterday. It contains a rather unflattering page on Dr. Schultz and I claiming that we:
-Are extensive users of "off label" treatments
-Bask in the limelight of treating patients with unapproved therapies
-Moved the stem part of our practice to the Cayman Islands
-Have no scientific evidence that what we do works
If the rest of the book is as poorly researched as this part, I think I'll skip it! For some clarity:
-Off label use of a therapy implies that a drug has approval. Our landmark battle with FDA many years ago was over whether a patients own stem cells when cultured to get more should be required to have a drug approval, so it had little to do with off label use.
-About 95% of the therapies we offer are FDA exempt, so it's pretty hard to bask in the limelight of an unapproved therapy that requires no approval in the first place.
-Grand Cayman is a site that is owned and operated by a company that is not in any way owned by us or anyone related to us. We do take our patients there who we feel would likely benefit form having more stem cells (i.e. that need to have their cells grown in culture to bigger numbers). That procedure has been vetted and approved by the Cayman government.
-As far as scientific evidence, a National Library of Medicine search for our work shows that we have published 29% of the world's literature or 1,457 of the 5,029 patients who have received stem cell treatments for orthopedic conditions. Tom has published on 55 of those patients or about 1% of the world's literature. Hence at this point, using the metric of patients treated with their results published, we have published about 2,900% more stem cell research than Tom.
I certainly have nothing against Tom, so what was this poorly sourced and inaccurate entry in Tom's book really about? I expect it's sour grapes about my professional take on the small study he published on behalf of what was then Osiris Therapeutics (then bought by Mesoblast). Tom was paid to do this study using off the shelf cultured stem cells that would be a direct competitor to the Regenexx-C procedure. I pointed out, as did others, that while the company was hyping objective changes in meniscus size, this was in a significant minority of the patients. Why was this a big deal? The cost of these stem cells in a vial will be very high and without most patients experiencing significant improvements in meniscus size, while the cell drug may get FDA approval one day, it was unlikely to be covered by insurance.
In many ways, this slight is also likely due to the growing tension between the thousands of doctors now using the patient's own stem cells to treat orthopedic problems and a cell drug industry (and their representatives) who want to substitute much more expensive cell drugs into that equation. These companies have a mounting problem, as credible scientific evidence continues to mount that cheap and inexpensive solutions like platelet rich plasma or the patient's own same day stem cells are effective, the business case for hyper-expensive cell drugs erodes further.
The upshot? Never take a call from a stranger while in a hotel valet area, you never know where that conversation may eventually lead! In the meantime, the traditional orthopedic Empire strikes a blow at the rebels who want to change orthopedic care! But those pesky rebels (like Schultz and I) will keep coming and trying to find a better mousetrap for our patients! In the end, Tom benefits as much from the research we publish as patients do!
Find a Regenexx Location Near You
76 clinic locations offering non-surgical Regenexx solutions for musculoskeletal pain.
Find a Location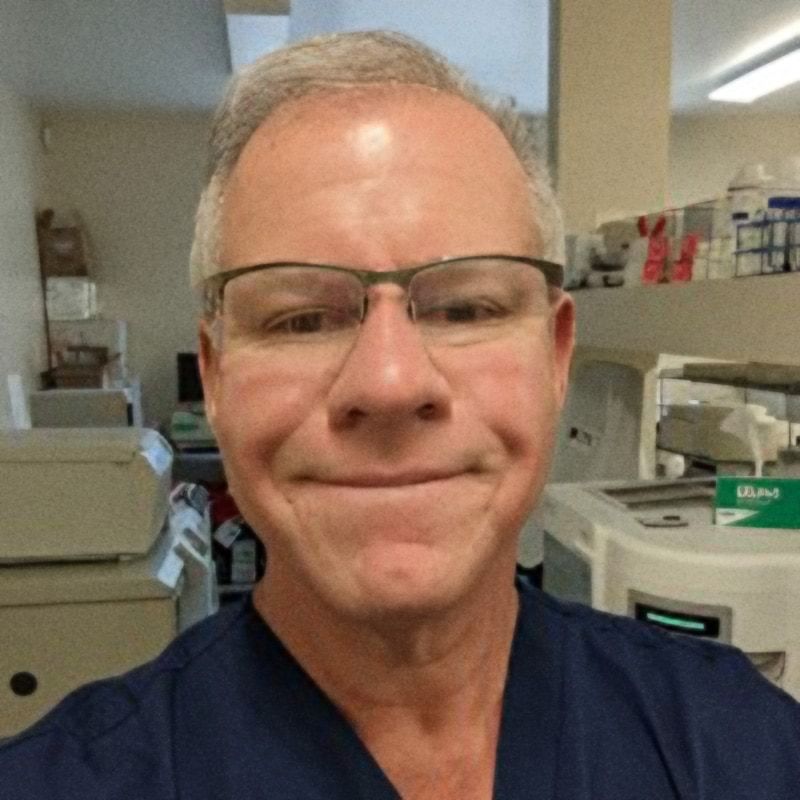 Chris Centeno, MD
is a specialist in regenerative medicine and the new field of Interventional Orthopedics. Centeno pioneered orthopedic stem cell procedures in 2005 and is responsible for a large amount of the published research on stem cell use for orthopedic applications.
View Profile
If you have questions or comments about this blog post, please email us at info@regenexx.com
NOTE: This blog post provides general information to help the reader better understand regenerative medicine, musculoskeletal health, and related subjects. All content provided in this blog, website, or any linked materials, including text, graphics, images, patient profiles, outcomes, and information, are not intended and should not be considered or used as a substitute for medical advice, diagnosis, or treatment. Please always consult with a professional and certified healthcare provider to discuss if a treatment is right for you.