One Third of Knee Replacements Are Unnecessary
A new study reports that one third of knee replacements are unnecessary or medically inappropriate.  How does that happen? Knee replacements are big business in the U.S. The number of knee replacement surgeries being performed is exploding, but is some of that surgery unnecessary? So when do you need a knee replacement?
First, many patients think of knee replacement surgery like getting a part changed in their car. They simply go into the hospital and walk out with a new knee. Nothing could be farther from the truth. In fact, this is big surgery. How big? The risk of getting a stroke or heart attack is dramatically increased after the knee replacement surgery. In addition, while most patients expect to be pain free, new research shows that many patients still have pain despite the big and dangerous surgery. In addition, in another study, almost half of the patients were are still on medication a year after the knee surgery, with 5/10 pain being the most common pain score after surgery.
To figure out how many knee replacements being performed in the United States were definitely appropriate, inappropriate, or questionable a team of researchers used validated criteria from Europe. They then applied that to an established research database of knee arthritis patients. Shockingly, only 44% of the surgeries were deemed "appropriate"! 22% of the knee replacement surgeries were questionable and 34% were inappropriate. In summary, about 6 in 10 surgeries didn't have a clear indication that they were needed.
RELATED
>> Alternatives to Knee Replacement Surgery  
>> Regenexx Knee Patients' Registry of Outcomes – Over 11,125 tracked nationally
>> Before and After MRI Knee Images

Is this figure surprising? Not so much. We've seen aggressive direct to consumer advertising by device manufacturers that focuses on a more active and less infirmed market of patients. I've blogged that these commercials often show unrealistic expectations for knee replacement patients-i.e. active and smiling patients running, riding bikes, and basically pretending like nothing ever happened. This marketing push has expanded knee replacement markets by misinforming younger consumers that the surgery will allow them to return to sports. Yet research shows that few knee replacement patients actually return to high levels of activity. In addition, other studies show that about 1/3 of the time, additional diagnostic work-up shows that the knee joint being replaced isn't even causing the patient's pain!
The upshot? There's way too much orthopedic surgery occurring in the United States, so this finding that 6 in 10 knee replacements don't have a clear indication is not that surprising. Having said that, this surgery carries such a big burden of complications, that this number of excess surgeries is a real societal problem.
Learn More About Regenexx® Procedures
We do not sell, or share your information to third party vendors. By submitting the form you agree that you've read and consent to our
Privacy Policy
.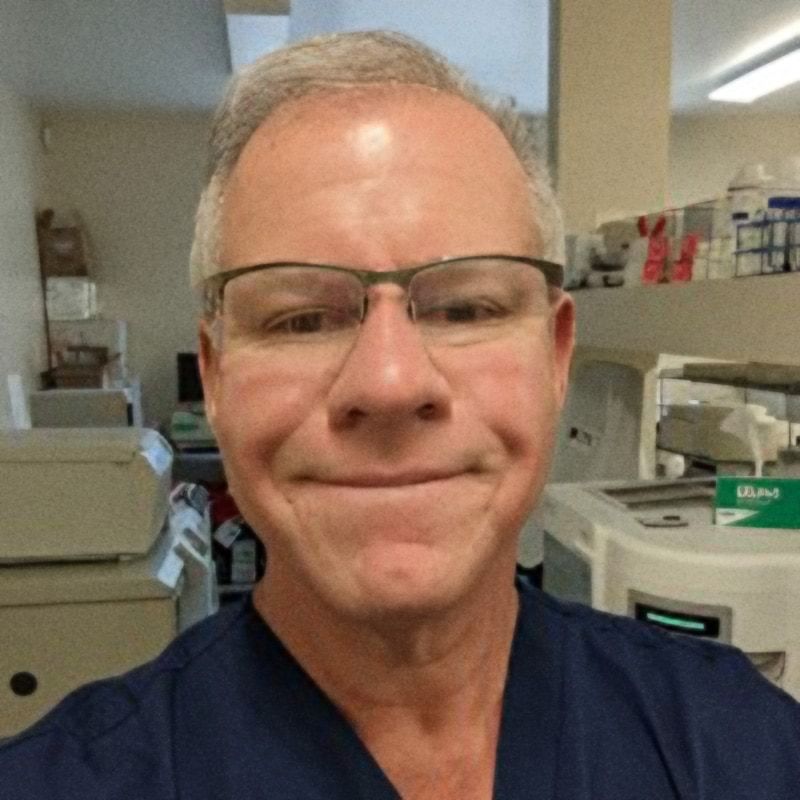 Chris Centeno, MD
is a specialist in regenerative medicine and the new field of Interventional Orthopedics. Centeno pioneered orthopedic stem cell procedures in 2005 and is responsible for a large amount of the published research on stem cell use for orthopedic applications.
View Profile
If you have questions or comments about this blog post, please email us at [email protected]
NOTE: This blog post provides general information to help the reader better understand regenerative medicine, musculoskeletal health, and related subjects. All content provided in this blog, website, or any linked materials, including text, graphics, images, patient profiles, outcomes, and information, are not intended and should not be considered or used as a substitute for medical advice, diagnosis, or treatment. Please always consult with a professional and certified healthcare provider to discuss if a treatment is right for you.