Consumer Alert: Fake Regenexx Stem Cell Support Formula
Yesterday I was alerted that there is a fake Regenexx Stem Cell Support Formula out there and patients are now showing up now with this bottle in hand, ready to start their procedure. So let's review the real stuff and compare and contrast that with the fake product so you don't get scammed. Let's dig in.
My Smolex Story
I grew up a middle-class kid in glitzy South Florida in the 80s. When I reached high-school age I began to notice that the rich kids were wearing Fila sneakers, Rolex watches, and Polo shirts. All of this was well beyond the financial means of my cash-strapped parents who had seven kids to send to college. However, there was a local flea market where you could buy counterfeit stuff. Hence, we would go there to buy fake Rolex watches for $20 which we called "Smolexes". They looked good enough but regrettably would only run for about a month before the hands would stop moving. At that point, you didn't let anybody look too closely, but it was still great wrist bling!
Today's blog is about a Smolex that's for sale on Amazon. One that's ripped off our brand and substituted cheap stuff for the expensive to manufacture real deal.
Find a Regenexx Location Near You
82 clinic locations offering non-surgical Regenexx solutions for musculoskeletal pain.
Find a Location
The Real Stem Cell Support Formula
Many years ago we began a lab project to determine how different supplement ingredients would impact stem cells in culture. Given that 99.99% of supplements are made just by pulling random research papers that may or may apply to any given patient and then putting together a "formula" without any original research, this project was unique. Meaning we spent a year in the lab to determine our formula.
Our goal was to look at how these ingredients impacted the proliferation of human mesenchymal stem cells derived from bone marrow. We also researched how these ingredients would allow these same stem cells to withstand an inflammatory challenge and which would cause them to make more cartilage. Above you see one of the fluorescent microscopy images from that research. After all of those experiments, we chose a proprietary formula and began using it in our patients undergoing procedures like bone marrow concentrate or the licensed Cayman procedure using culture-expanded MSCs. To learn more, see my video below:
To learn more about supplements and mesenchymal stem cells, see my in-depth blog at this link. 
After years of hearing from patients that the real Stem Cell Support Formula helped their general arthritic pain, we launched a randomized placebo-controlled trial last year. The goal of that study is to see whether the real stem cell support formula would help reduce knee arthritis pain and improve function, independent of any impacts it had on stem cells. That study is almost complete.
The Fake Stem Cell Support Formula
This week I got an email showing a fake stem cell support formula shown above. This is the ad on Amazon:
"Regenex – Stem Cell Supplement Made of Purest AFA for Cells Regeneration and Renewal"
What is "AFA"? That's a fancy way to say "Blue-Green Algae". Now I've been seeing ads for blue-green algae supplements since the 70s, so let's see if there is any research on how that impacts mesenchymal stem cells.
There is a single paper in rats that looks like it used a supplement called "StemEnhance" which increased circulating blood stem cells (HSCs), but this obviously has nothing to do with helping mesenchymal stem cells function to help orthopedic injuries (1). In addition, nobody knows what increasing circulating blood stem cells would do. Is that a good thing? A bad thing? Who knows. In fact, all of the research on this supplement appears to be on diabetes (2,3).
Next up is a supplement called "Moringa". I found one paper discussing the effect of this supplement on rat (NOT HUMAN) mesenchymal stem cells (4). Finally, chromium is also in this fake Regenex supplement, which has no published research with regard to its impacts on MSCs.
Value?
The Fake Regenex Stem Cell Support Formula
Even if you believed that AFA had some impacts on mesenchymal stem cells that were positive (there is no published evidence for this claim), how much do these supplements cost? AFA supplements on Amazon that feature a 500 mg dose are dirt cheap. Meaning that a bottle of 60 fetches $4-$17. If we take the mid-point of that range, you should be able to source a bottle of AFA for about $7.
Moringa alone in this low dose can be bought for pennies. Meaning a pound of organic moringa can be bought for $11 on Amazon, which would be hundreds of doses based on what's in the fake Regenex formula. Chromium alone is about $5 on Amazon.
Meaning recreating the fake Regenex stem cell support formula (AFA/Moringa/Chromium) would cost less than $15.
The Real Regenexx Stem Cell Support Formula
The real stem cell support formula is an 8-in-1 proprietary blend based on our research. Parting that out by buying each supplement individually is MUCH more expensive:
Glucosamine/Chondroitin-Around $20 on Amazon (some cheaper brands less and some brands significantly more).
Tumeric/Curcumin with Bioperine-Around $25-35 a bottle
Vitamin D-$10 a bottle
Vitamin C-$10 a bottle
L-Carnosine-$25 a bottle
Resveratrol-$15-25 a bottle
Bitter Melon-$10-15 a bottle
So how much to buy all of the stuff in our proprietary blend formula for the real Regenexx Stem Cell Support Formula? On the low end $115 and on the high end $140. Our supplement retails for $97.99. So when you buy this formula, you're saving money.
Here's the real link to buy our Stem Cell Support Formula.
It's also worth noting that the real Regenexx Stem Cell Support Formula contains so much stuff that it was impossible to fit it all in a capsule. The capsules would have had to be too big and too many. Which is why it's in liquid form.
Join us for a free Regenexx webinar.
Why Rip Off Our Brand Name?
What's interesting here is that we have a dirt-cheap supplement (Blue-Green Algae) that has reinvented itself more times than I can count. Here's it's now called "AFA" (likely because the public has been burnt out from all of the blue-green algae multi-level marketing scams through the years) and bundled with other cheap supplements. How much would that sell for on the open market as AFA? Not much. But marketed in a way that tries to convince our patients to purchase it, you can bump that price to $79.95!
The upshot? Be aware that there is a fake Regenexx Stem Cell Support Formula out there! If you show up with this and ask your doctor, he's going to explain that you need to go buy the real one, which could be an $80 mistake!
_________________________________________
References:
(1) Ismail ZM, Kamel AM, Yacoub MF, Aboulkhair AG. The effect of in vivo mobilization of bone marrow stem cells on the pancreas of diabetic albino rats (a histological & immunohistochemical study). Int J Stem Cells. 2013 May;6(1):1-11. doi: 10.15283/ijsc.2013.6.1.1. PMID: 24298369; PMCID: PMC3840999.
(2) Sanaei M, Ebrahimi M, Banazadeh Z, Shafiee G, Khatami F, Ahadi Z, Heshmat R. Consequences of AphanizomenonFlos-aquae(AFA) extract (Stemtech (TM) ) on metabolic profile of patients with type 2 diabetes. J Diabetes Metab Disord. 2015 Jun 24;14:50. doi: 10.1186/s40200-015-0177-7. PMID: 26131436; PMCID: PMC4485343.
(3) Sanaei M, Ebrahimi M, Banazadeh Z, Shafiee G, Khatami F, Ahadi Z, Heshmat R. Consequences of AphanizomenonFlos-aquae(AFA) extract (Stemtech (TM) ) on metabolic profile of patients with type 2 diabetes. J Diabetes Metab Disord. 2015 Jun 24;14:50. doi: 10.1186/s40200-015-0177-7. PMID: 26131436; PMCID: PMC4485343.
(4) Fernandes EE, Pulwale AV, Patil GA, Moghe AS. Probing Regenerative Potential of Moringa oleifera Aqueous Extracts Using In vitro Cellular Assays. Pharmacognosy Res. 2016 Oct-Dec;8(4):231-237. doi: 10.4103/0974-8490.188877. PMID: 27695260; PMCID: PMC5004511.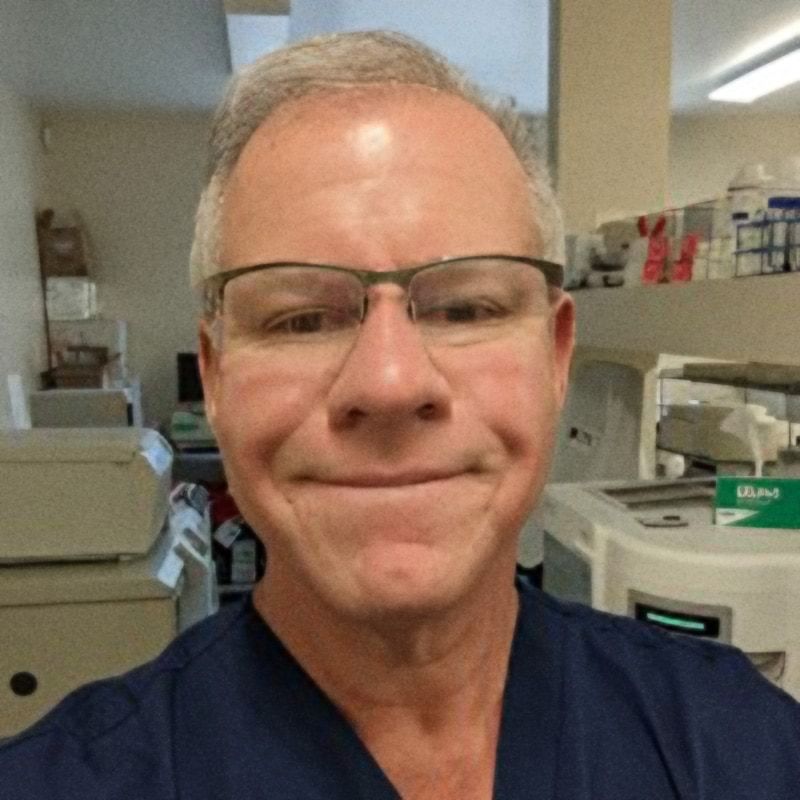 Chris Centeno, MD
is a specialist in regenerative medicine and the new field of Interventional Orthopedics. Centeno pioneered orthopedic stem cell procedures in 2005 and is responsible for a large amount of the published research on stem cell use for orthopedic applications.
View Profile
If you have questions or comments about this blog post, please email us at [email protected]
NOTE: This blog post provides general information to help the reader better understand regenerative medicine, musculoskeletal health, and related subjects. All content provided in this blog, website, or any linked materials, including text, graphics, images, patient profiles, outcomes, and information, are not intended and should not be considered or used as a substitute for medical advice, diagnosis, or treatment. Please always consult with a professional and certified healthcare provider to discuss if a treatment is right for you.