Knee Replacement After Stem Cell Treatment: How Often Does It Happen?
Do you have knee arthritis, and have you been told you need, or will soon need, a knee replacement? Perhaps you are considering a nonsurgical stem cell treatment instead but want to know what the chances are that you'll still need to undergo a knee replacement after stem cell treatment. Most of our knee arthritis patients fall into the knee replacement category, and since they are seeking a nonsurgical alternative to a radical and highly invasive surgery, this is a common question in our clinic.
To answer this question, we utilize a registry to track the numbers of patients who go on to get a knee replacement after stem cell treatment in our clinic. Let's take a look at the percentage of patients who had to convert to a knee replacement after a precise injection of their stem cells with our Regenexx-SD procedure.
What Percentage of Patients Get a Knee Replacement After Stem Cell Treatment?                      
In the fall of 2014, I engaged our Regenexx Twitter followers in a friendly guessing competition for a chance to win $1,000 off a stem cell procedure. Using the hashtag #SatStats to respond, our fans were asked to guess the percentage of patients who had to undergo a knee replacement despite a Regenexx-SD procedure. The responses were all over the board, but what was that actual number?
Right now we have 5,852 patients who have received a knee stem cell or biologic procedure and 3,450 of those who received a same-day stem cell procedure for knee arthritis. Only 3.57% of patients reported that they had converted to a knee replacement after stem cell treatment. However, that number is likely too low. Let me explain.
What About the Patients Who Didn't Report?
Good question! It's important to put this percentage into context. This is a treatment registry, and as such, we depend on patient response. Despite our best efforts (e-mailing, calling, offering prizes, etc.), as with any registry, we have patients who just don't respond. Hence, the actual rate is likely higher.
Learn More About Regenexx® Procedures
We do not sell, or share your information to third party vendors. By submitting the form you agree that you've read and consent to our
Privacy Policy
.
Getting to 100% Response
Recently, as part of another research project, I asked our research team to track down 100 patients and get 100% to respond. The goal was to see how many patients we were missing who actually got a knee replacement by two years out from their stem cell procedure.
Of these patients who were a knee replacement candidate at the time of the procedure, our biostatistics staff divided these into right and left knees. Of the 71 right knees, 6 (8.5%) later received total knee replacements (TKRs) at an average of 11 months post-treatment. Of the 64 left knees, 2 (3.1%) received TKRs at an average of 6 months post-treatment. One patient underwent bilateral TKRs.
What Do the Numbers Mean?
The rate of patients who get a knee replacement despite our very specific protocol of same-day stem cell injections is low. That's good because there's little doubt that a knee replacement is drastically more invasive and has more complications than a stem cell injection. How many patients have we helped avoid a knee replacement? Using this random sample and applying that to the 5,000 knee-arthritis patients we're tracking now, we have likely saved thousands from needing this invasive surgery.
The upshot? How often does knee replacement after stem cell treatment happen? Not often, but it does happen. We believe in transparency, which is why you won't see these numbers published by any other stem cell clinic. For many clinics, it's all magic and everyone has a miracle, which simply isn't true. This is a procedure that can produce great results, like most patients dodging the bullet and not needing a knee replacement by two years after the procedure, but like all medical procedures, it can also fail to work.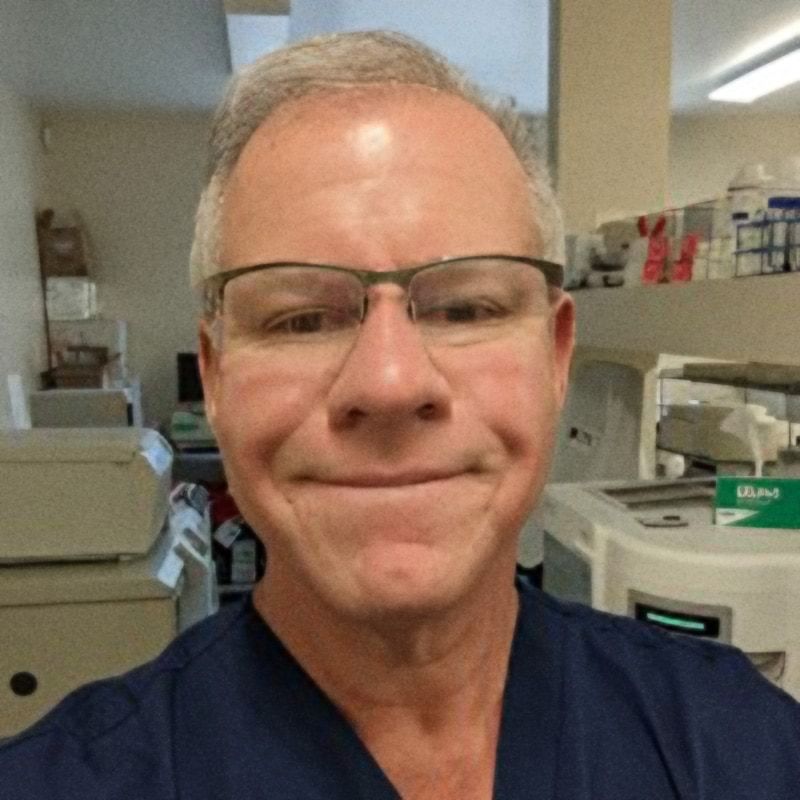 Chris Centeno, MD
is a specialist in regenerative medicine and the new field of Interventional Orthopedics. Centeno pioneered orthopedic stem cell procedures in 2005 and is responsible for a large amount of the published research on stem cell use for orthopedic applications.
View Profile
If you have questions or comments about this blog post, please email us at [email protected]
NOTE: This blog post provides general information to help the reader better understand regenerative medicine, musculoskeletal health, and related subjects. All content provided in this blog, website, or any linked materials, including text, graphics, images, patient profiles, outcomes, and information, are not intended and should not be considered or used as a substitute for medical advice, diagnosis, or treatment. Please always consult with a professional and certified healthcare provider to discuss if a treatment is right for you.