What's the Difference Between Interventional and Surgical Orthopedics?
While interventional orthopedics and surgical orthopedics both focus on the musculoskeletal system, that's basically where the similarities end. The differences, on the other hand, are substantial, and I'm really only going to scratch the surface today, but it will give you a good overview of how each specialty approaches orthopedic issues.
What Is Interventional Orthopedics?
Interventional orthopedics (IO) is a specialty consisting of an exciting new treatment approach to orthopedic conditions. IO was birthed out of the desire to transform orthopedics from more-invasive to less-invasive procedures. Treatments are accomplished nonsurgically but via precise image-guided injections of orthobiologics (e.g., platelets, stem cells, growth factors) that can facilitate healing of tissues such as bones, muscles, ligaments, tendons, and cartilage. And while what IO is doing and how it's doing it are important, just as important and exciting is the development of all of the new techniques and devices that will steer IO into the future.
The idea of interventional medical care isn't new with interventional orthopedics; interventional cardiology, for example, has been a specialty for decades. IO is growing so fast that the Interventional Orthopedics Foundation, has been formed to provide education and to grow and advance the field.
Find a Regenexx Location Near You
77 clinic locations offering non-surgical Regenexx solutions for musculoskeletal pain.
Find a Location
What Is Surgical Orthopedics?
Surgical orthopedics is a specialty that treats musculoskeletal conditions primarily via invasive surgeries. You've probably heard of many of these surgeries because orthopedic surgeries account for some of the most common procedures in the United States. These include meniscectomy, anterior cruciate ligament (ACL) reconstruction, joint replacement (knee and hip being the most common), spinal fusion, rotator cuff repair, and many, many more.
While there will always be extreme instances where surgery is the only option, more often than not, orthopedic conditions can be addressed with less-invasive surgery. All of the conditions listed above, for example, often don't require surgery—it's just that in the specialty of surgical orthopedics, surgery truly is the last exhaustive measure available.
What is the Difference Between Interventional and Surgical Orthopedics
The six key tenets below highlight the basic difference between surgical and interventional orthopedics.
The Structure Looks Bad—There Must Be Poor Function and Pain
Surgeons have always believed that a structural problem seen on MRI means there must be pain and poor function, so surgery is needed to fix it. Interventional orthopedics doesn't agree. It recognizes what the studies show—that pain and lost function often doesn't correlate with the appearance and findings on X-rays or MRIs.
It's Best to Cut It Out
In surgical orthopedics, surgeons love to cut stuff out. When they find a meniscus tear, for example, they go in and cut out pieces of the meniscus. If it's bad, it must come out: this has been the surgical mantra for many years.
In interventional orthopedics, it's quite the opposite. In most cases, IO believes cutting stuff out of a joint is unnecessary and can make things worse, and understands that there are mounds of high-level research showing meniscus surgery, for example, is a bad idea. In fact, we have more research showing that cutting stuff out absolutely doesn't work.
Surgery Can Make It Better
In surgical orthopedics, surgeon's love to restructure and realign joints and believe that invasive surgeries, such as joint replacements, can make it all better. However, the research supporting positive long-term results, again, is lacking.
Interventional orthopedics doesn't ascribe to the idea that surgery to realign the body is always a good idea. IO realizes that while surgeries may actually heal a structure to centimeter precision, this isn't good enough as the musculoskeletal system actually needs submillimeter precision to perform properly.
If All Else Fails, Fuse It
Surgical orthopedics loves doing fusions. Whether it's the back, the toe, the wrist, or the hand, surgeons love installing hardware in the body that fuses, or bolts, bones together, permanently rendering them immovable.
Interventional orthopedics recognizes the research showing the side effects of back fusions, the poor results, and the fact that they are destructive procedures that are performed a lot more often than they should be.
It's Either Very Unstable or It's Not Unstable
Surgical orthopedics believes a joint is really unstable or not unstable. It's a binary concept—it's either so unstable that it needs surgery, or it's stable.
Inerventional orthopedics believes that instability is a spectrum disorder. This means that there are many people walking around with unstable joints due to lax ligaments who may not be having a problem now, but ignoring it can lead to problems later. Fixing the lax ligaments now can potentially keep someone off the surgeon's table later.
The Body Is Merely Separate Parts
In surgical orthopedics, it's all about subspecialization. There's a surgeon who does knees, another who does hips, and so on. The body is merely a collection of individual parts and systems, each being treated separately.
Interventional orthopedics recognizes that the body is actually one connected machine. There's no knee or hip or back; there's an entire kinetic chain. And if you are an interventional orthopedic physician, you should be able to treat the whole body, not just one or two of its parts.
The upshot? While this list of tenets isn't exhaustive (feel free to comment if you have a specific question about differences I didn't cover, and we'll answer), I hope it eliminates most of the confusion you might have regarding the difference between interventional and surgical orthopedics.
Join us for a free Regenexx webinar.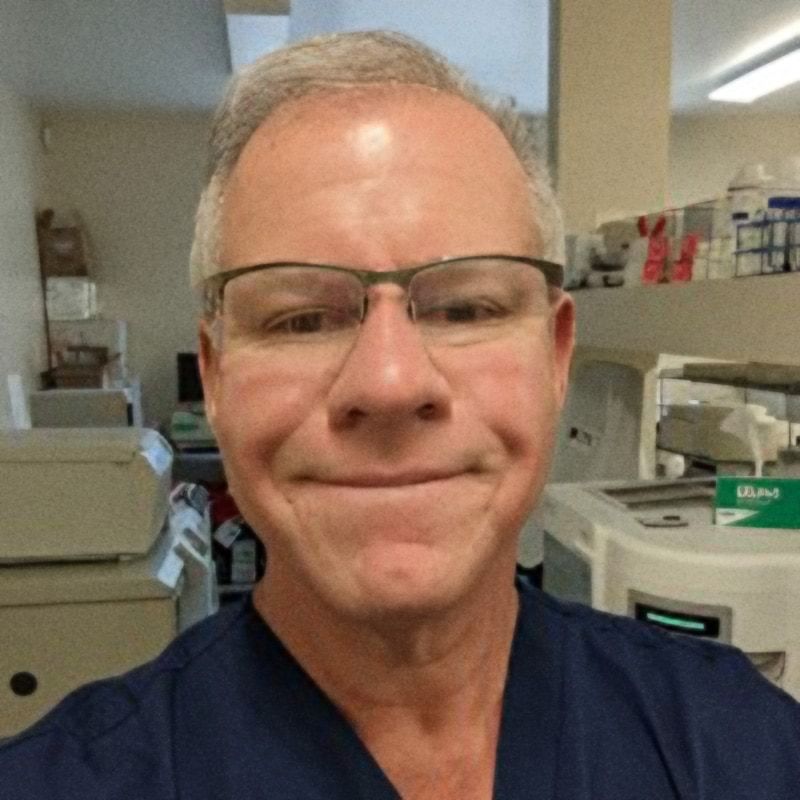 Chris Centeno, MD
is a specialist in regenerative medicine and the new field of Interventional Orthopedics. Centeno pioneered orthopedic stem cell procedures in 2005 and is responsible for a large amount of the published research on stem cell use for orthopedic applications.
View Profile
If you have questions or comments about this blog post, please email us at [email protected]
NOTE: This blog post provides general information to help the reader better understand regenerative medicine, musculoskeletal health, and related subjects. All content provided in this blog, website, or any linked materials, including text, graphics, images, patient profiles, outcomes, and information, are not intended and should not be considered or used as a substitute for medical advice, diagnosis, or treatment. Please always consult with a professional and certified healthcare provider to discuss if a treatment is right for you.