Teaching Interventional Orthopedics
These past few weeks, I've been diligently preparing for the 2017 Interventional Orthopedics Foundation conference here in Denver. Part of that conference is the world's first course on how to precisely inject a knee ACL as part of the Perc-ACLR (percutaneous ACL repair) procedure we invented. The image above is from a posttest for that course, and the fact that it exists at all tells a story about how we're building a new medical specialty called interventional orthopedics.
What Is Interventional Orthopedics?
Interventional orthopedics is a new medical specialty that aims to replace the invasiveness of surgical orthopedics in the same way that interventional cardiology has largely replaced the need for cardiothoracic surgery. In the last 35 years, we've seen more and more what can be done through a needle or catheter in interventional cardiology. The same will happen in interventional orthopedics. To find out more about the differences between interventional orthopedics and simple joint injections or surgery, take a look at the video.
Find a Regenexx Location Near You
85 clinic locations offering non-surgical Regenexx solutions for musculoskeletal pain.
Find a Location
What Is This Picture About?
First, if we're creating a new medical specialty, we need standards of care. Right now, there are many for-profit companies giving many weekend stem cell courses. The problem is that the education isn't standardized. Meaning if you happen to get instructor A, you learn X, and if you happen to get instructor B, you learn Y. This is largely due to the for-profit courses being run by business people who have no idea that the cornerstone of medical education is consistency. In addition, they themselves don't know any medicine, so they can't create that consistency. Also, hiring a physician like myself to put in a thousand hours to do it is prohibitively expensive.
We doctors need to learn a standardized curriculum, and then after we master that, we can add our own unique skills and begin altering the game plan to fit the needs of our patients. So the image above is about making sure that the physician walks out of the Perc-ACLR course with a minimum amount of knowledge about the procedure.
Another reason the image exists is that if we're going to create a new medical specialty, we need courses be pass/fail. Again, the for-profit stem-cell-education industry wants to sell as many courses as possible, so why piss off the physicians who want to take these courses by failing some who don't seem to understand the subject matter? However, real medical specialties have strict standards, so there are physicians who get failed out of the educational process.
So what is this a picture of? It's what the doctor will see in a lateral fluoro image of the knee when trying to place the needle in the ACL origin. One of the spots that I've lettered A–D is the place where the needle needs to go to inject stem cells. In fact, it's only one of the four different places in the knee that must be injected to maximize ACL healing. While I can't reveal the right spot given that it's one of almost 40 questions on the posttest (after all, a potential student may be reading this), we'll call this one a freebie if someone can find the one paper on knee ACL anatomy where this is explained in detail.
The upshot? I'm proud of the picture above because it represents something unique. I've been putting in many extra hours putting together lectures and posttests for the IOF conference and upcoming courses. Do I get paid for this? Nope, it's volunteer work. While I get paid a small stipend for teaching the course, even that's donated to my sister. Why do all of this without expecting money in return? Why educate the masses on techniques that previously only we had mastered? Because it's the right thing to do to maximize the quality of care in orthopedic stem cells. In addition, because we have the opportunity to create a new medical specialty that will substantially improve orthopedic care. The last time that happened was the beginning of the common use of the knee arthroscope in the 1980s!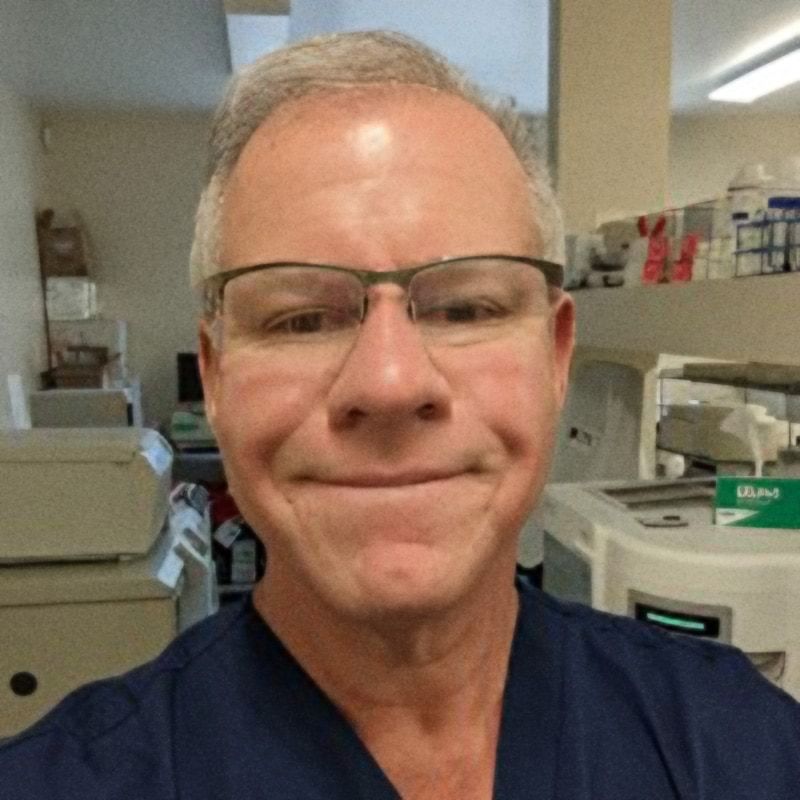 Chris Centeno, MD
is a specialist in regenerative medicine and the new field of Interventional Orthopedics. Centeno pioneered orthopedic stem cell procedures in 2005 and is responsible for a large amount of the published research on stem cell use for orthopedic applications.
View Profile
If you have questions or comments about this blog post, please email us at [email protected]
NOTE: This blog post provides general information to help the reader better understand regenerative medicine, musculoskeletal health, and related subjects. All content provided in this blog, website, or any linked materials, including text, graphics, images, patient profiles, outcomes, and information, are not intended and should not be considered or used as a substitute for medical advice, diagnosis, or treatment. Please always consult with a professional and certified healthcare provider to discuss if a treatment is right for you.