Supplements to Save Cartilage: New Research Shows Glucosamine/Chondroitin Work to Protect Cartilage
Are there supplements to save cartilage? I went to the American Academy of Orthopedic surgeons web-site the other day and looked up glucosamine. Knowing the research on both glucosamine and chondroitin and arthritis well, I was dumbfounded when I saw that the site said that no research showed these supplements protected cartilage, but they could help pain. Regrettably the page is half a decade old! So a new study just published should update this page, as it shows that on balance, the very high quality research does support that these supplements do protect cartilage.
Glucosamine and chondoitin are cartilage like components that are usually made by breaking down shellfish or other animal by products. The traditional medical community has had a "love-hate" relationship with these supplements, as many patients with knee arthritis or arthritis in other joints swear by them and until recently the research has been less than stellar.  In addition, supplements really piss off some academics. The FDA/Pharma/University industrial complex doesn't earn anything from supplements, whereas prescription drugs keep the coffers full.
While the AAOS page on glucosamine/chondoitin is 5 years old, the NIH page is 8 years old! When you search the National Institutes of Health on these supplements, you get the lay analysis of a large study completed in 2008 costing tax payers 12.5 million dollars. The GAIT trial (love the snazzy acronym) was a curious beast. It enrolled about 1,500 patients and rather than testing Glucosamine and Chondroitin against just a placebo, it tested them against a non-steroidal anti-inflammatory drug. First, why do this? After all, most patients who take supplements wouldn't be caught dead taking a pharma creation like an NSAID, that's the reason they want to take supplements. Second, the NSAID wasn't Motrin or Aleve, something you could get over the counter, but prescription Celebrex (cue commercial). Why would the tax payers money be used to fund a trial comparing a sledgehammer Pharma NSAID drug that can almost quadruple your chance of dying from a sudden death heart attack to natural substance that comes from seafood or cow hooves? I'll leave the why to your imagination.
The GAIT study seemed to find that Glucosamine and Chondroitin didn't work (cue university talking heads on TV). However, while the official NIH page paints a bleak picture of supplement efficacy, the later publications were a little more positive. In fact, the 2008 report on GAIT showed that the supplements may have protected cartilage in patients with mild to moderate arthritis. A 2010 report also thought that after 2 years of use, the Glucosamine group looked allot like the Celebrex group in terms of pain relief.
Since the GAIT study a slew of other studies on glucosamine/chondoitin have shown objective and positive changes in imaging showing less arthritis progression mostly in patients with mild to moderate arthritis who take these supplements. However, all other studies tested either one form of Glucosamine or the other (HCL versus Sulfate) with research reviews and registry data showing that the HCL form was better for pain relief and the sulfate form was better for preserving cartilage.
The new study reviewed the literature and found more than 3,500 articles. Of those, 14 studies were considered very high quality. Treatment with chondroitin sulfate showed a significant reduction in cartilage loss in 3 of 4 studies identified compared with placebo. Two of 3 trials that used glucosamine also reported significant cartilage benefits relative to placebo. How did the much promoted pharma creations do (NSAIDs like Motrin or Celebrex)? They didn't help you keep the cartilage you have.
The upshot? The latest review of more than three thousand studies that was just published two months ago shows that these supplements work. Regrettably the very out dated web pages from both the AAOS and NIH need some updating to clear out the cobwebs! At the end of the day, you know what I'm taking for my aching 50 year old joints!
Find a Regenexx Location Near You
85 clinic locations offering non-surgical Regenexx solutions for musculoskeletal pain.
Find a Location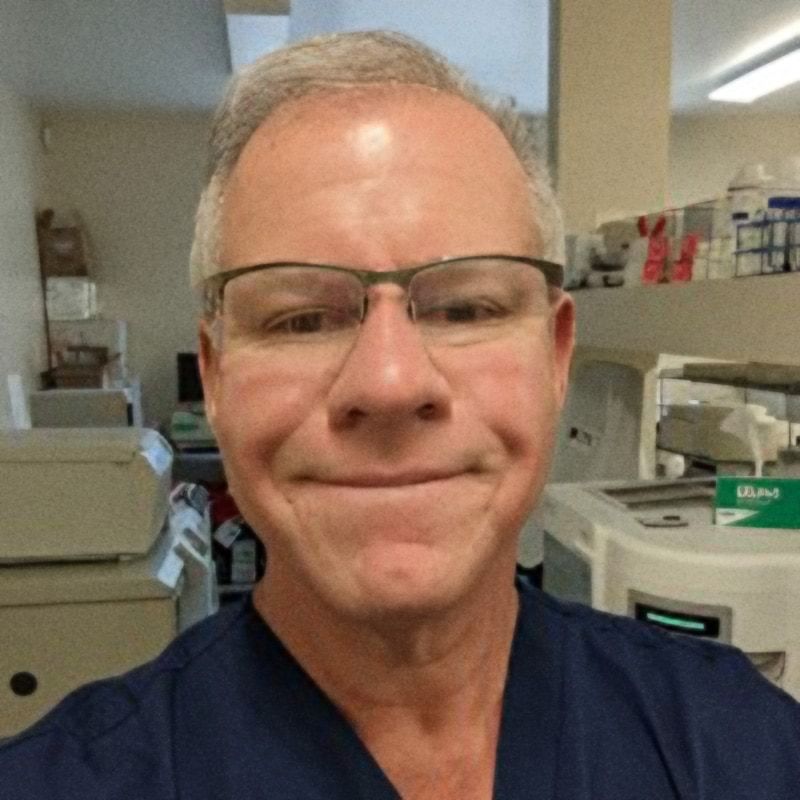 Chris Centeno, MD
is a specialist in regenerative medicine and the new field of Interventional Orthopedics. Centeno pioneered orthopedic stem cell procedures in 2005 and is responsible for a large amount of the published research on stem cell use for orthopedic applications.
View Profile
If you have questions or comments about this blog post, please email us at [email protected]
NOTE: This blog post provides general information to help the reader better understand regenerative medicine, musculoskeletal health, and related subjects. All content provided in this blog, website, or any linked materials, including text, graphics, images, patient profiles, outcomes, and information, are not intended and should not be considered or used as a substitute for medical advice, diagnosis, or treatment. Please always consult with a professional and certified healthcare provider to discuss if a treatment is right for you.