1 in 5 Become Addicted with Just a 10-Day Opioid Script
Any medical provider who performs procedures writes a narcotic script for postoperative pain. I routinely write these scripts. However, now a new study suggests that this may not be a smart idea as one in five patients can get addicted to narcotics!
What Is an Opioid?
Opioids are narcotics that help relieve pain. These drugs are quite addictive and include Percocet, Vicodin, Actiq, Duragesic, Fentora, Hysingla ER, Zohydro ER, Lorcet, Lortab, Norco, Dilaudid, Exalgo, and Demerol. Because they're addictive, patients can abuse them, and this has become an epidemic of gargantuan proportions. Worldwide, 26-36 million people fall into this category, and that includes 2 million individuals in the U.S.
Find a Regenexx Location Near You
96 clinic locations offering non-surgical Regenexx solutions for musculoskeletal pain.
Find a Location
The New Study
The new study tracked the prescription opioid use of 1,300 cancer-free patients without an addiction history who had never taken opioids before. The findings were astounding. Even a one-day prescription resulted in a 6% chance that the patient would still be taking opioids a year later, and the percentage increased from there. With an original five-day prescription, those chances increase to 10%, a six-day prescription results in a 12% chance, and when the original prescription is for a ten-day supply of opioids, there is an alarming 20% chance that the patient will still be taking opioids a year later! Giving a patient a 30-day initial prescription increases that addiction percentage to 45%!  The findings also demonstrated that the type of opioid and the dosage was a very important factor. Long-acting opioids and prescriptions that included a cumulative dose of >700 milligrams of morphine or its equivalents had the greatest impact.
Yikes!
Millions of patients a year are handed an opioid prescription after surgery. I've often written post-op pain scripts with a 20- to 30-day supply mostly because I think I'm being nice by giving the patient more than enough. I often write for Percocet 10 mg #20 or #30 script. If we add all of that up for a 30-day script, that's 300 mg of oxycodone, which converts to 240 mg of oral morphine. Phew! So I'm way under that 700 mg limit!
I also have colleagues who write for much stronger drugs, like Dilaudid. If you write a script for this medication at 4 mg for number 60, you're over the 700 mg addiction limit! I doubt these doctors know that they're risking the creation of a narcotic addict.
The upshot? While it looks like my postprocedure scripts are pretty tame for the likelihood of getting a patient hooked, they still carry some risk. As physicians, we write these generous post-op scripts because we think we're being kind to the patient, but we may be bringing gasoline to the campfire of addiction!
Join us for a free Regenexx webinar.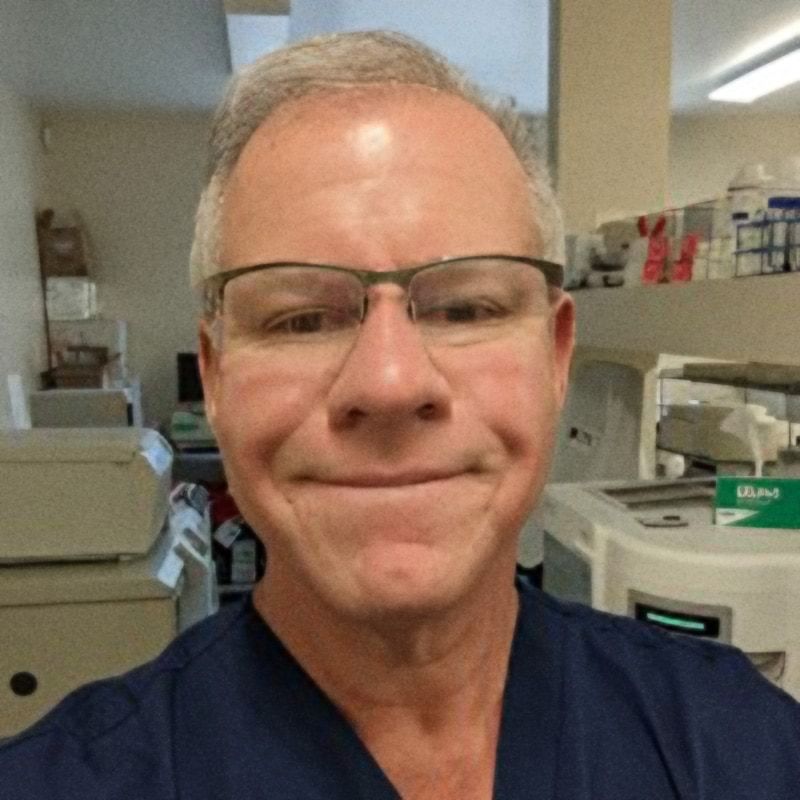 Chris Centeno, MD
is a specialist in regenerative medicine and the new field of Interventional Orthopedics. Centeno pioneered orthopedic stem cell procedures in 2005 and is responsible for a large amount of the published research on stem cell use for orthopedic applications.
View Profile
If you have questions or comments about this blog post, please email us at [email protected]
NOTE: This blog post provides general information to help the reader better understand regenerative medicine, musculoskeletal health, and related subjects. All content provided in this blog, website, or any linked materials, including text, graphics, images, patient profiles, outcomes, and information, are not intended and should not be considered or used as a substitute for medical advice, diagnosis, or treatment. Please always consult with a professional and certified healthcare provider to discuss if a treatment is right for you.