A Tale of Two Patients: Knee Replacement Surgery vs Stem Cell Injections
Recently we saw Pat (she has given us permission to use her name) for moderate knee osteoarthritis. The story of Pat and her friend is very interesting, so she recently wrote us a letter and I wanted to highlight it here.
She met with her friend Jo last July for lunch. During that meeting, she learned that both of them had been told they needed a knee replacement. While Pat had done research on the internet and looked for alternatives to knee surgery, Jo stated that after discussing the pros and cons of both, she would stick with what she called the "old tried and true method of surgery". So Jo went off to get a knee replacement and Pat decided to have us inject her own stem cells into the knee. Pat's friend hasn't had a good time of it (letter from Pat about knee replacement surgery vs stem cell injections linked here). First, during the knee replacement surgery her nerve was tragically severed. Because of the extended immobilization in the hospital bed (she couldn't walk because her toes no longer worked), Jo then developed blood clots in her legs which traveled to her lungs (called pulmonary embolism, a common complication of knee replacement and hip replacement surgeries). One month after the knee replacement surgery, they were still trying to get the medication dosing right to dissolve Jo's blood clots. As I've blogged before, in the Medicare population alone in the year 2008, 27,500 people had serious complications from knee replacement (which includes 5,000 deaths).
How did Pat do with her much less invasive stem cell injection procedure? Pat walked into the clinic and was examined. Based on her MRI images, a musculoskeletal ultrasound examination, and physical exam, we planned what type of stem cells to use and where exactly they would go. The patient had a Regenexx-AD and Regenexx-SD procedure (both injections). She walked out of the clinic both times, with a brace on her leg and she was never bed ridden. Let me use her own words:
"My experience with the Centeno-Schultz Clinic has been so positive I almost feel guilty when I visit Jo. It's embarrassing that I'm walking around her, free of pain, on a knee that's already fixed, while she's in a world of trouble. It's revolutionary in my mind that my knee corrected after only two treatments. I'm so impressed that you could place my own stem cells in precisely the right place using ultra sound, and that you did it all with only minimal pain to me."
While these two patients aren't a representative scientific sample, we have published and continue to publish our complication rates, which are dramatically less than knee replacement surgery. What this tale of two friends does illustrate, is what we believe is a better way to approach some patients who have been told they need knee replacement surgery.
NOTE:  Regenexx-SD and Regenexx-AD are medical procedures and like all medical procedures have a success and failure rate.
Find a Regenexx Location Near You
82 clinic locations offering non-surgical Regenexx solutions for musculoskeletal pain.
Find a Location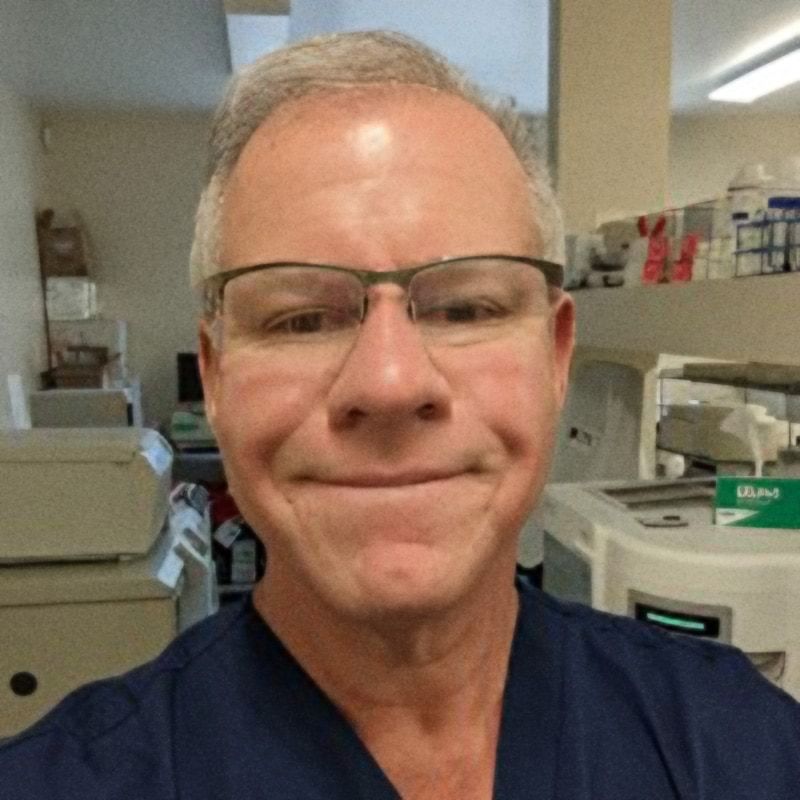 Chris Centeno, MD
is a specialist in regenerative medicine and the new field of Interventional Orthopedics. Centeno pioneered orthopedic stem cell procedures in 2005 and is responsible for a large amount of the published research on stem cell use for orthopedic applications.
View Profile
If you have questions or comments about this blog post, please email us at [email protected]
NOTE: This blog post provides general information to help the reader better understand regenerative medicine, musculoskeletal health, and related subjects. All content provided in this blog, website, or any linked materials, including text, graphics, images, patient profiles, outcomes, and information, are not intended and should not be considered or used as a substitute for medical advice, diagnosis, or treatment. Please always consult with a professional and certified healthcare provider to discuss if a treatment is right for you.