NBA Players Find that there is No Such Thing as Achilles Tendon Surgery Recovery-Why Are We Still Operating on Many Achilles Tendon Tears?
A recent study published this past week showed that NBA basketball players with an Achilles tendon tear rarely return to high level play despite arguably the best and most sophisticated surgical care on earth. Huh? I thought if anybody could engineer an Achilles tendon surgery recovery, it would be these guys. At the end of the day, most patients still believe that with modern orthopedic surgery, any sporting injury can be fixed back to it's pre-injury status. The truth however, is a lot more complicated. In general, this isn't often the case and Achilles tendon tears illustrate this dichotomy nicely. In fact, from my review of the published research this morning, a bigger question emerges. Why are we operating on any Achilles tendon tears?
So does the research support that surgery for an Achilles tendon rupture is a good idea? Hardly. For example, one recent study showed that surgery is about as good as physical therapy for Achilles tendon ruptures.  A separate study just completed in July reviewed all of the evidence that supported surgery. Regrettably, the study didn't find any high level research that supports the decision that surgery is a good idea. A study in May of this year showed that surgery to repair the Achilles tendon with weight bearing at 4 weeks (early weight bearing) when compared to physical therapy with weight bearing at 4 weeks revealed no difference in tendon re-rupture rates, but there was twice the complication rate in surgically treated patients. A 2011 presentation at the American Academy of Orthopedic Surgeons meeting randomized Achilles tendon tear patients into either a walking boot or surgery and there was no difference in the patients at one year, other than the surgery group had a 10% complication rate.
How about injections of autologous biologics (like platelet rich plasma [PRP] or stem cells) versus physical therapy? Regrettably these studies haven't yet been done. However, a 2012 study showed that PRP did reduce pain and increase function in a small group of patients with Achilles tendon swelling and did improve the strength of the tendon as imaged on ultrasound. A retrospective review (reviewing charts after the patients have been treated) has shown similar pain/functional improvements with PRP. Might stem cells help improve an Achilles tendon? After all, it seems likely that these NBA stars aren't returning because their tendon just isn't as good as it used to be before injury.
Veterinarians have noted for years that injections of stem cells into horses with tendon injuries have a very high cure rate. Other animal models of tendon repair have shown that stem cells can improve the quality of a surgical tendon repair. A 2012 study showed that stem cells applied to injured rabbit tendons improved the quality of the tendons. A 2011 study of animal tendon repair showed that same day bone marrow stem cells were as good as cultured cells in repairing the tendon with a bioscaffold. A 2010 rat tendon study showed the same thing-that same day bone marrow stem cells were as good as cultured cells for enhancing tendon healing.
Our clinical experience with injecting advanced biologics like specialized platelet rich plasma mixes (SCP) and stem cells has been good. As an example, this is the Achilles tendon of a woman who had tried multiple bouts of conservative therapy (physical therapy, walking boot, etc..) and failed them all. She was told by two surgeons that because of the multiple small tears in her shredded Achilles, she wasn't a candidate for surgery. One surgeon wanted to try, but admitted that that the surgery would have a high failure rate. Finally she was injected by our clinic with SCP (her own super concentrated platelets using ultrasound guidance into the Achilles tendon tears). She reported significant improvement after three injections and her post-injection ultrasound showed significant improvement in the tears.
The upshot? After this literature review this morning, I'll repeat the title, "Why are we still operating on Achilles tendon tears?" We have no convincing evidence at this point that surgery is helpful. In addition, my personal opinion is that when these tears can't be healed with physical therapy or a walking boot, that the patient's own platelets or stem cells should be the next step in therapy, before surgery. Why? If the platelets or stem cells don't work, you can always try the surgery, but reversing that order of events may prove difficult.
Find a Regenexx Location Near You
87 clinic locations offering non-surgical Regenexx solutions for musculoskeletal pain.
Find a Location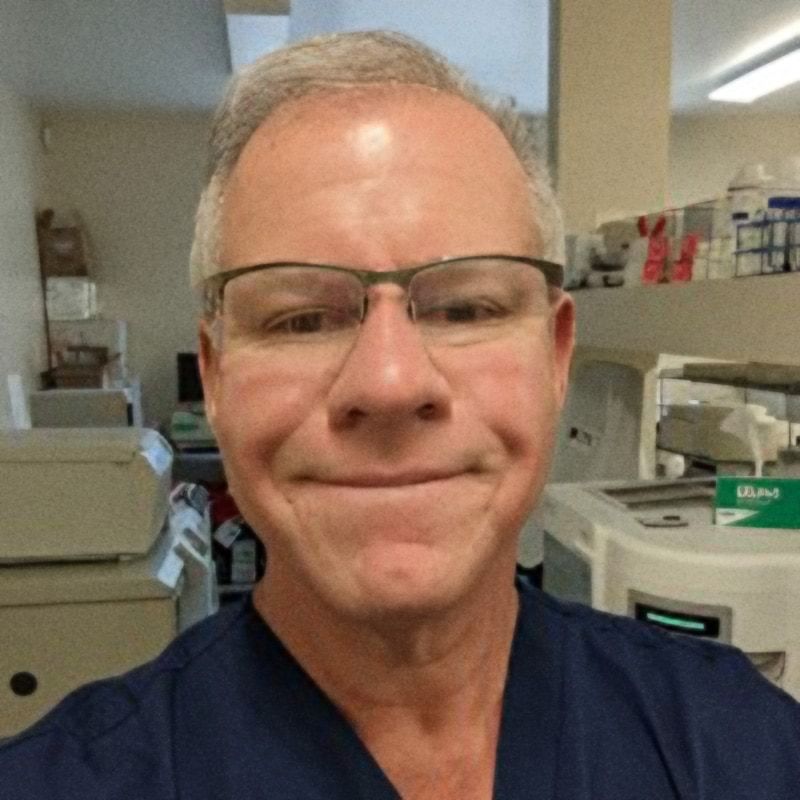 Chris Centeno, MD
is a specialist in regenerative medicine and the new field of Interventional Orthopedics. Centeno pioneered orthopedic stem cell procedures in 2005 and is responsible for a large amount of the published research on stem cell use for orthopedic applications.
View Profile
If you have questions or comments about this blog post, please email us at [email protected]
NOTE: This blog post provides general information to help the reader better understand regenerative medicine, musculoskeletal health, and related subjects. All content provided in this blog, website, or any linked materials, including text, graphics, images, patient profiles, outcomes, and information, are not intended and should not be considered or used as a substitute for medical advice, diagnosis, or treatment. Please always consult with a professional and certified healthcare provider to discuss if a treatment is right for you.