Are Our COVID Death Numbers Wildly Inflated?
This has been such a big week for COVID news so I felt obliged to give my readers an update. The big news is on the accuracy of the hospitalization number used to drive all of the models and a big surprise around death reports. Let's dig in.
The Hospitalization Debacle
I've already blogged on the issue of claiming every person who checks into a hospital who tests positive on a mandatory COVID test as a being a COVID case. Many hospitals had reported that their "incidental COVID" numbers (i.e. someone there for Gall Bladder surgery who tests positive) are high. What we had been waiting for is the State of Massachusetts to re-report its numbers. Well, that state didn't disappoint. They reported that 49% of the state's 3,187 hospitalized patients with COVID were admitted for illnesses other than the virus (1).
This is a very big deal, as these numbers are used to drive COVID-19 models that then drive public policy decisions about the pandemic. For example, the University of Washington's IMHE model this morning claims the following:
Note that it states that there are 3,840 people in the hospital due to the COVID-19 virus in Massachusetts. However, yesterday the state reduced that figure to about 1,500 patients. So when will this vaunted COVID model update to the new reality?
Well, maybe it's just that one prestigious model that has yet to be adjusted. How about the Johns Hopkins model? Here's the update from this morning:
This one is wrong as well, claiming that there are more than three thousand hospitalized due to COVID.
Find a Regenexx Location Near You
82 clinic locations offering non-surgical Regenexx solutions for musculoskeletal pain.
Find a Location
The Death Debacle
If the hospitalization numbers debacle weren't crazy enough, there's a new issue on the horizon that was sparked by a UK Freedom of Information query. That FOI request asked the UK Office of National Statistics how many of the nation's 175,256 reported COVID deaths died of only that disease (2,3). The 175K number is when COVID-19 is included on the death certificate. So was the new adjusted number half, as the hospital number turns out to be? Let's dig in.
As of today, there were 153,202 deaths within 28 days of a positive COVID test on the UK stats website (3). How many deaths were reported by the same agency through an FOI request that had no other underlying cause that died solely from COVID-19? That data up through the first 3 quarters of 2021 for only England and Wales, was 17,371. More startling was that the average age of that group was 82 years of age. Meaning that this is about the same age as the average life expectancy in the UK (4).
So what does this mean? I would have expected this number to be some large chunk of the reported 175K deaths. Meaning about 50+K of these deaths should be due to COVID only. After all, the media has been feeding us all a steady diet of a deadly disease that kills many otherwise healthy people. Here, if we look at just deaths due to COVID, we see a very very old group of frail, but otherwise healthy people who died.
Does this mean that COVID is not lethal? Nope, we've seen it take otherwise healthy people who aren't in their 80s. We've also known that COVID is more likely to cause death in patients with multiple pre-existing conditions. Those problems are also more common in the elderly. However, the small percentage of COVID-only deaths in this UK dataset is startling.
This UK data strongly suggests that our US data, once the dust clears, will probably be adjusted downward. Meaning that, if not for COVID-19, would this person have died? In addition, if this person was in their 80s and on death's doorstep already, but otherwise doing fine, that death is very different than an otherwise healthy 45-year-old who is taken by the disease.
Here's a great explanation by a UK youtube professor who does a great job digesting this data:
Because his message didn't fit the narrative, the BBC fact-checked them, so he did a video on that as well:
The upshot? Our hospitalizations and deaths due to COVID are in the process of being adjusted from media hype to scientific reality. Expect all of the numbers you have been shown to be WAY OFF. That doesn't change that we have a bad disease here that has thankfully mutated to be mild. So for now, continue to wash your hands, wear a mask where they tell you to, and get vaccinated. However, it does mean that it's time to start to learn to live with this virus, and with the advent of Omicron, it's time to allow life to return to normal. On that note, the UK government just announced (perhaps due to this FOI data coming out?) that they have suspended all mask-wearing. Will the US follow? Will the vaunted IHME and Johns Hopkins models adjust their calculations for reality? Let's see what the next few weeks bring.
________________________________________________
References:
(1) Mass.gov. COVID-19 Response Reporting. https://www.mass.gov/info-details/covid-19-response-reporting
(2) Office of National Statistics. Deaths from COVID-19 with no other underlying causes. https://www.ons.gov.uk/aboutus/transparencyandgovernance/freedomofinformationfoi/deathsfromcovid19withnootherunderlyingcauses?s=09
(3) GOV.UK Coronavirus (COVID-19) in the UK. https://coronavirus.data.gov.uk/details/deaths
(4) Office of National Statistics. . National life tables – life expectancy in the UK: 2018 to 2020. https://www.ons.gov.uk/peoplepopulationandcommunity/birthsdeathsandmarriages/lifeexpectancies/bulletins/nationallifetablesunitedkingdom/2018to2020
(5) The Guardian. All plan B Covid restrictions, including mask wearing, to end in England. https://www.theguardian.com/world/2022/jan/19/boris-johnson-announces-end-to-all-omicron-covid-restrictions-in-england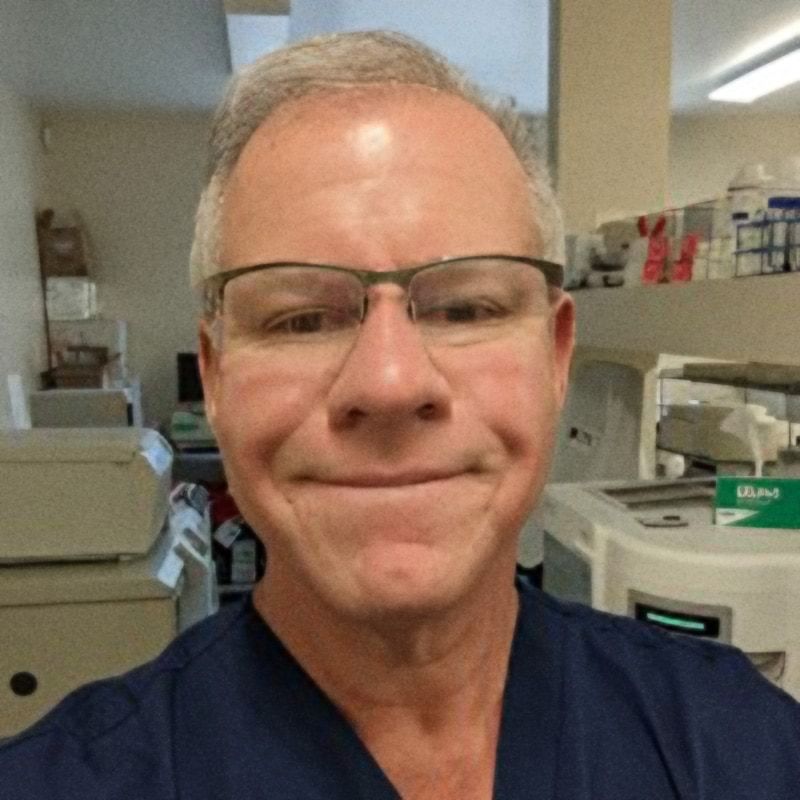 Chris Centeno, MD
is a specialist in regenerative medicine and the new field of Interventional Orthopedics. Centeno pioneered orthopedic stem cell procedures in 2005 and is responsible for a large amount of the published research on stem cell use for orthopedic applications.
View Profile
If you have questions or comments about this blog post, please email us at [email protected]
NOTE: This blog post provides general information to help the reader better understand regenerative medicine, musculoskeletal health, and related subjects. All content provided in this blog, website, or any linked materials, including text, graphics, images, patient profiles, outcomes, and information, are not intended and should not be considered or used as a substitute for medical advice, diagnosis, or treatment. Please always consult with a professional and certified healthcare provider to discuss if a treatment is right for you.