More Research on How Bone Marrow Is Collected Is Critical
Any expert in any field can easily pull back the curtain on how the sausages in that field are made. What I mean is that any field sufficiently complex to need experts has a huge number of variables that determine the quality of the end product. The same rules apply to interventional orthobiologics. There are many variables to control to make sure that the end product gives the patient the best chance possible to get a successful outcome. This morning we'll focus on one in particular through the lens of a new study from our oncology colleagues that shows just how critical a high-quality marrow draw can be. Let's dig in.
Making New Laws and Sausages
A quote often attributed to Price Otto Van Bismark is where we will begin today:
"Laws are like sausages. It's better not to see them being made."
The same adage applies to our deep dive into bone marrow aspiration and bone marrow concentrate procedures. This increasingly common treatment for things like knee arthritis, ACL, and rotator cuff tears has many steps, just like how our laws are made. Like our laws, there's also an opportunity to take many shortcuts that the patient wouldn't see, but should care about. One of those places where that can happen is the bone marrow aspiration.
Find a Regenexx Location Near You
76 clinic locations offering non-surgical Regenexx solutions for musculoskeletal pain.
Find a Location
BMC Procedure Steps
A bone marrow concentrate procedure takes your bone marrow aspirate and concentrates the stem cell containing fraction. There are lots of critical steps in this process:
Each of these steps can be broken out in detail, but today we'll focus on the BMA.
A Bone Marrow Aspiration is when the doctor uses a specialized needle to withdraw bone marrow from the back of the pelvis. How that procedure is performed is critical, as it can be done in a way that makes the BMA stem cell poor versus stem cell rich. Obviously, since the number of stem cells in what's injected is directly tied to procedure success, how your doctor does this part is critical.
A Great vs a Poor BMA
We've know for a long time that if your doctor takes many small aliquots of your bone marrow aspirate, the sample collection will be stem cell rich (1-3). However, if your doctor takes a shortcut and just pulls the whole amount from a single site, the sample will be stem cell poor. Why? Because the bone marrow space is hooked into your peripheral blood circulation. Hence, once you pull more than a small amount from a site, you're mostly pulling stem cell poor blood and not stem cell rich bone marrow.
Recent Research
While I was searching the US National Library of Medicine, I chanced upon a critical study published by our pediatric oncology colleagues (4). This research focused on the fact that the number of total cells in bone marrow samples collected by the National Bone Marrow Donor program has been declining. This represents a 15% drop from the early days. What they found was that the centers that did this procedure frequently had no drop in total cells, but those places that perform this procedure less often had a precipitous drop.
This concept of frequency breeding competency in medicine is well known. For example, places that perform more hip replacements have lower complication rates (5). This is why medicine often has super specialists who focus on one area.
Join us for a free Regenexx webinar.
A Patient Can Never Truly Know How the Sausage is Made
Even as an expert reading clinic notes, it's sometimes tough for me to tell if the doctor did the BMA correctly or poorly. As a patient, there is almost no way to know. Hence, you need someone on your side who is enforcing standards across a large swath of providers, which is what we do at Regenexx. Meaning if I as medical director find, that after correctly being trained on how to perform a high-quality BMA that a doctor in our network is performing a low-quality draw then there are only two options. The first is remedial training and the second is being exited from the network.
This type of strict quality control just doesn't happen outside of our network as the focus is more on selling devices to any willing provider rather than enforcing standards. For example, if you make a new widget to draw bone marrow or concentrate it, do you really care how the doctors that buy your widget use it? Nope. Your focus is on selling the maximum number of widgets possible.
The upshot? Prince Bismark was right, most people have no interest in seeing how the sausage is made. However, in medicine, the details matter and often translate into a successful versus an unsuccessful procedure outcome. As our new study on BMA quality shows, without keeping tabs on something as simple as a bone marrow aspiration, the quality deteriorates over time. Hence, you need to make sure that if you get an orthobiologic procedure, standards are strictly enforced.
______________________________________________________
References:
(1) Batinić D, Marusić M, Pavletić Z, Bogdanić V, Uzarević B, Nemet D, Labar B. Relationship between differing volumes of bone marrow aspirates and their cellular composition. Bone Marrow Transplant. 1990 Aug;6(2):103-7. PMID: 2207448.
(2) Muschler GF, Boehm C, Easley K. Aspiration to obtain osteoblast progenitor cells from human bone marrow: the influence of aspiration volume. J Bone Joint Surg Am. 1997 Nov;79(11):1699-709. doi: 10.2106/00004623-199711000-00012. Erratum in: J Bone Joint Surg Am 1998 Feb;80(2):302. PMID: 9384430.
(3) Fennema EM, Renard AJ, Leusink A, van Blitterswijk CA, de Boer J. The effect of bone marrow aspiration strategy on the yield and quality of human mesenchymal stem cells. Acta Orthop. 2009 Oct;80(5):618-21. doi: 10.3109/17453670903278241. PMID: 19916699; PMCID: PMC2823327.
(4) Prokopishyn NL, Logan BR, Kiefer DM, Sees JA, Chitphakdithai P, Ahmed IA, Anderlini PN, Beitinjaneh AM, Bredeson C, Cerny J, Chhabra S, Daly A, Diaz MA, Farhadfar N, Frangoul HA, Ganguly S, Gastineau DA, Gergis U, Hale GA, Hematti P, Kamble RT, Kasow KA, Lazarus HM, Liesveld JL, Murthy HS, Norkin M, Olsson RF, Papari M, Savani BN, Szer J, Waller EK, Wirk B, Yared JA, Pulsipher MA, Shah NN, Switzer GE, O'Donnell PV, Confer DL, Shaw BE. The Concentration of Total Nucleated Cells in Harvested Bone Marrow for Transplantation Has Decreased over Time. Biol Blood Marrow Transplant. 2019 Jul;25(7):1325-1330. doi: 10.1016/j.bbmt.2019.01.034. Epub 2019 Feb 2. PMID: 30716454; PMCID: PMC6615955.
(5) Katz JN, Losina E, Barrett J, Phillips CB, Mahomed NN, Lew RA, Guadagnoli E, Harris WH, Poss R, Baron JA. Association between hospital and surgeon procedure volume and outcomes of total hip replacement in the United States medicare population. J Bone Joint Surg Am. 2001 Nov;83(11):1622-9. doi: 10.2106/00004623-200111000-00002. PMID: 11701783.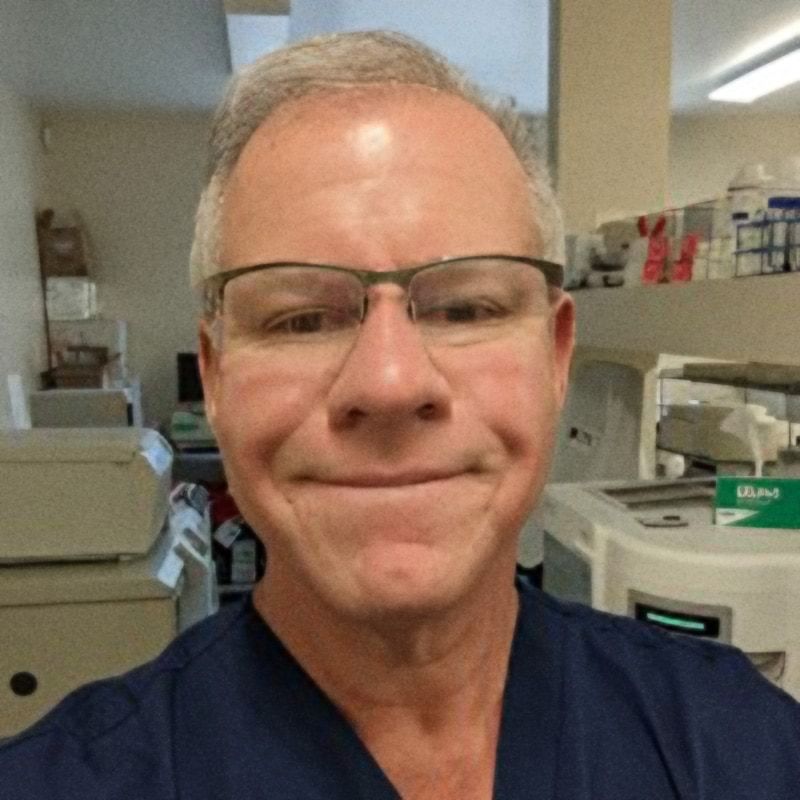 Chris Centeno, MD
is a specialist in regenerative medicine and the new field of Interventional Orthopedics. Centeno pioneered orthopedic stem cell procedures in 2005 and is responsible for a large amount of the published research on stem cell use for orthopedic applications.
View Profile
If you have questions or comments about this blog post, please email us at info@regenexx.com
NOTE: This blog post provides general information to help the reader better understand regenerative medicine, musculoskeletal health, and related subjects. All content provided in this blog, website, or any linked materials, including text, graphics, images, patient profiles, outcomes, and information, are not intended and should not be considered or used as a substitute for medical advice, diagnosis, or treatment. Please always consult with a professional and certified healthcare provider to discuss if a treatment is right for you.